Posted in
Playlist
,
Podcast
on Januar 6th, 2014 by Martin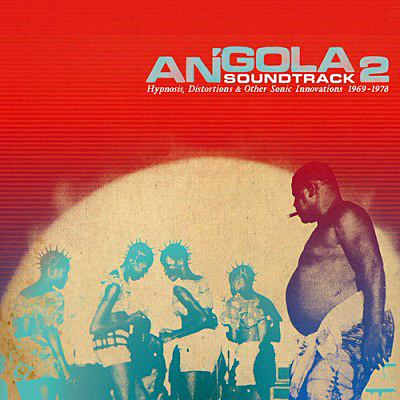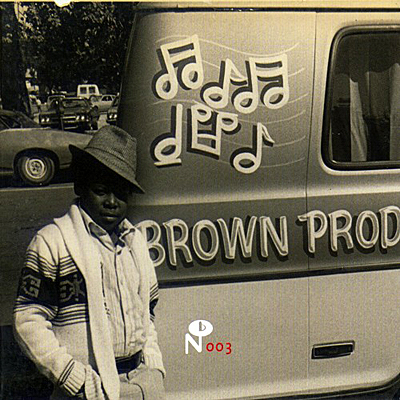 Afro-Funk mit starken lateinamerikanischen Einflüssen gibt es auf zwei exzellenten Compilations vom Label Analog Africa. Bei "Rebita" handelt es sich um eine Wiederveröffentlichung der ersten Langspielplatte, die je in Angola aufgenommen und produziert wurde. Diese Compilation ist urprünglich 1973 erschienen und zwischenzeitlich ein gesuchtes Sammlerstück geworden. Mehr Musik aus Angola gibt es auf der zweiten Folge der Compilation "Angola Soundtrack". Das Album wurde wieder von Analog Africa – Macher Samy Ben Redjeb hervorragend zusammengestellt und mit ausführlichen Linernotes versehen. Ihm ist es zu verdanken, dass die großartige Musik Angola's nicht in Vergessenheit gerät. Auch in Europa gab es in den 70er Jahren schon Bands die sehr stark von afrikanischer Musik und Funk beeinflusst waren. So zum Beispiel Ice aus Frankreich, deren Album "Each Man Makes His Destiny" aktuell wiederveröffentlicht wurde. Auch aktuelle Bands, wie die Fontanelles, sind vom Afrobeat beinflusst und ihr Debütalbum "Horns Of Freedom" klingt recht vielversprechend. In der "Holy Grail" Reihe bei Jazzman ist das einzig bekannte Album der Soulband "Sounds Of The City Experience" wiederveröffentlicht worden. Ein sehr schönes Album! Mehr vergessene Soul-Schätze gibt es in der Eccentric Soul – Reihe beim Reissue-Label Numero. In dieser Reihe werden kleine Labels portraitiert die in den 60er und 70er Jahren tolle Soul und Funk Musik veröffentlicht hatten, die oft nur regional in USA vertrieben wurde. Die dritte Folge widmet sich dem Bandit Label. Die jetzt erschienene Vinyl-Ausgabe umfasst doppelt so viele Songs und ist zudem mit einem Buch ausgestattet, das umfangreiche Informationen zum Bandit-Label und den Künstlern enthält. Hervorragende Musik und ein defintiv sehr schön gemachtes Album!
Zum Abschluß gibt es noch einen saisonalen Weihnachts-Mix, mit dem die sehr gute Compilation "Santa's Funk & Soul Christmas Party Vol.2" passend vorgestellt wird. Viel Spaß beim Anhören!
SOUL UNLIMITED Radioshow 250 by Soulunlimited on Mixcloud
Playlist | SOUL UNLIMITED Radioshow 250 | 22.12.2013 (Wdh.27.12.2013)
Interpret / Titel / Label (Format)
Jovens Do Prenda / Farra Na Madruga / Analog Africa (LP-track: V/A – Rebita)
Os Anjos / Avante Juventude / Analog Africa (LP-track: V/A – Angola Soundtrack 2)
Negoleiros Do Ritmo / Lemba / Analog Africa (LP-track: V/A – Angola Soundtrack 2)
Oscar Neves / Mabele / Analog Africa (LP-track: V/A – Angola Soundtrack 2)
Ice / Dgunji / Kedzie (LP-track: Each Man Makes His Destiny)
Ice / Too Little Room / Kedzie (LP-track: Each Man Makes His Destiny)
The Liberators / Power Struggle / Record Kicks (LP-track: Power Struggle)
The Fontanelles / Afrocat / First Word (LP-track: Horns Of Freedom)
The Fontanelles / Horns Of Freedom / First Word (LP-track: Horns Of Freedom)
Sounds Of The City Experience / Getting Down / Jazzman (LP-track: Sounds Of The City Experience)
Sounds Of The City Experience / Keep On Keepin' On / Jazzman (LP-track: Sounds Of The City Experience)
Trace Of Smoke / Treasure Mind / Soul7 (7″)
Shake / Lost In Space (Edit) / Soul Spectrum (7″)
Ishola Muhammad / Open Up Your Heart / Soul Spectrum (7″)
Tony Fox / Love, Let Love And Be Loved / Soul7 (7″)
Dolly Gilmore / Sweet Sweet Baby / Soul7 (7″)
Freddy Chavez / They Never Know Why / Soul7 (7″)
Chocolate Snow / A Day In My Life / Fryers (7″)
Larry Saunders / Free Angela / Secret Stash (LP-track: V/A – Free Angela)
The Chosen Few / Lift This Hurt / Numero (V/A – Eccentric Soul – The Bandit Label)
Majestic Arrows / One More Time Around / Numero (V/A – Eccentric Soul – The Bandit Label)
Johnny Davis / You've Got To Crawl To Me / Numero (V/A – Eccentric Soul – The Bandit Label)
Beginning Of The End / Gee Whiz, It's Christmas / Tramp (LP-track: V/A – Santa's Funk & Soul Christmas Party Vol.2)
Tina Roberts / Snow (Like The Snow) / Tramp (LP-track: V/A – Santa's Funk & Soul Christmas Party Vol.2)
Steve Gray / Snowmans Stomp / Tramp (LP-track: V/A – Santa's Funk & Soul Christmas Party Vol.2)
Little Jimmy Thomas / Deck The Halls / Tramp (LP-track: V/A – Santa's Funk & Soul Christmas Party Vol.2)
Martin Mull With The Sondra Baskin Glee Club / Santafly / Tramp (LP-track: V/A – Santa's Funk & Soul Christmas Party Vol.2)
Rose Graham / Black Christmas / Tramp (LP-track: V/A – Santa's Funk & Soul Christmas Party Vol.1)
Wild Honey / Angel's Christmas / Strut (LP-track: V/A -In The Christmas Groove)
Tags:
Analog Africa
,
Eccentric Soul
,
Soul7
,
Sounds Of The City Experience
,
The Fontanelles
,
Tramp Records