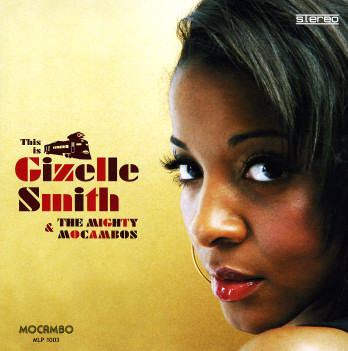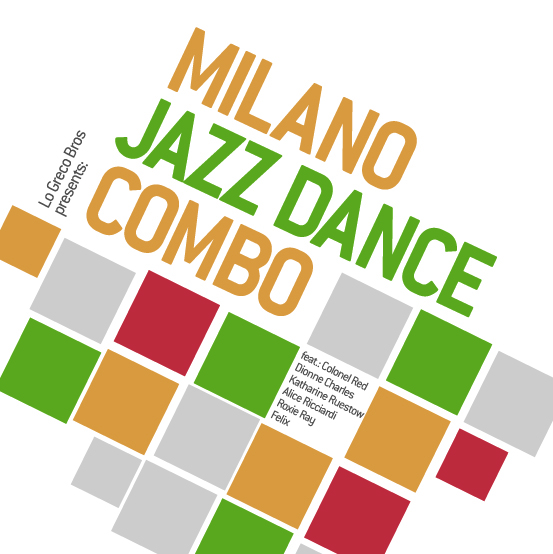 Gizelle Smith & The Mighty Mocambos haben mit ihrer Debüt-LP eines der bislang besten Soul & Funk Alben dieses Jahres gemacht. Aus diesem Grund wird es in dieser Sendung ausführlich vorgestellt. Klassischer Funk / Soul Sound, der einfach zeitlos ist und vor allem großartig!
Ein weiteres kleines Juwel erschien kürzlich in Form von Jonathan Jeremiah's 10″ – Single "What's Guay Got To Do". Dies ist einfach umwerfend schöne Musik und ebenfalls in der ersten Stunde dieser Sendung zu hören.
Ein weiteres vielversprechendes Debüt-Album steht von der Milano Jazz Dance Combo an. Dancefloor Jazz vom feinsten. Auch dies ist ausführlich im ersten Teil der Sendung zu hören.
Für die zweite Stunde habe ich einen Mix zusammengestellt, ausschließlich mit Soul & Jazz Coverversionen von Beatles Stücken.
Viel Spaß beim Anhören!
Playlist | SOUL UNLIMITED Radioshow 080 | 04.10.2009 (Wdh. 09.10.2009)
Interpret / Titel / Label (Format)
DJ Day & Miles Bonny / Skyy Can You Feel Me / Melting Pot Music (12″)
DJ Mitsu The Beats feat. Ivana Santilli / Playin' Again / Jazzy Sport (7″)
Spinnerty / Feels Like Rain / Trazmick Recordings (7″)
Jonathan Jeremiah / What's A Guy Got To Do? / Rosario Records (10″)
Florence Trapp / Love Came Into My Life / Soul7 (7″)
Mayer Hawthorne / The Ills / Stones Throw (LP-track: A Strange Arrangement)
Gizelle Smith & The Mighty Mocambos / Gonna Get You / Mocambo Records (LP-track: This Is …)
Gizelle Smith & The Mighty Mocambos / Snake Charmer / Mocambo Records (LP-track: This Is …)
Gizelle Smith & The Mighty Mocambos / Love Alarm / Mocambo Records (LP-track: This Is …)
Gizelle Smith & The Mighty Mocambos / Working Woman / Mocambo Records (LP-track: This Is …)
Milano Jazz Dance Combo / Feelin' Good / Record Kicks (CD-R-track: Milano Jazz Dance Combo)
Milano Jazz Dance Combo / Much More / Record Kicks (CD-R-track: Milano Jazz Dance Combo)
Milano Jazz Dance Combo / Sweet Love / Record Kicks (CD-R-track: Milano Jazz Dance Combo)
Milano Jazz Dance Combo / Just In Time / Record Kicks (CD-R-track: Milano Jazz Dance Combo)
Beatles on Soul Mix
Ramsey Lewis Trio / A Hard Days Night / Cadet (LP-track: Hang On Ramsey!)
London Jazz 4 / Things We Said Today / Talking Loud (LP-track: V/A – Talking Jazz Vol.3)
The Harvey Averne Dozen / The Word / Atlantic (LP-track: Viva Soul)
Sergio Mendes & Brasil '66 / With A Little Help From My Friends / A&M Records (LP-track: Look Around)
Grant Green / A Day In The Life / Blue Note (LP-track: Green Is Beautiful)
Syl Johnson / Come Together / Twinight (LP-track: Is It Beacuse I'm Black)
Stevie Wonder / We Can Work It Out / Motown (7″)
Clarence Wheeler & The Enforcers / Hey Jude / Atlantic (LP-track: Doin' What We Wanna)
Booker T. & The M.G.'s / Medley: Golden Slumbers / Carry That Weight / The End / Here Comes The Sun / Come Together / Stax (LP-track: McLemore Avenue)
The Isaac Hayes Movement / Something / Stax (LP-track: The Isaac Hayes Movement)
End of Mix