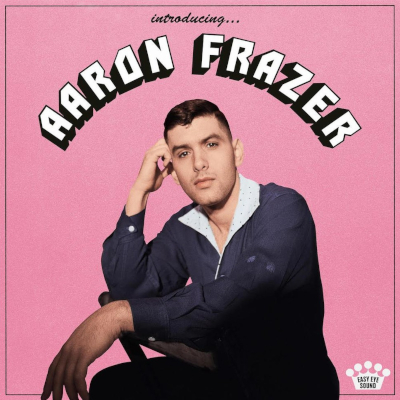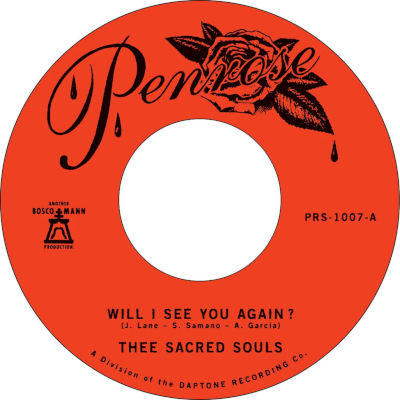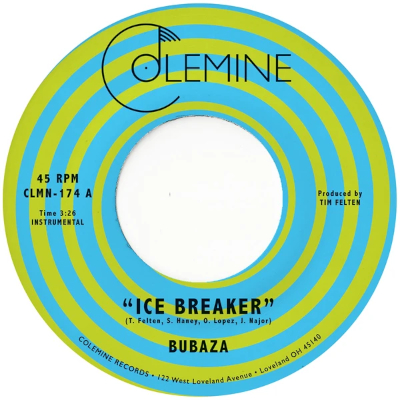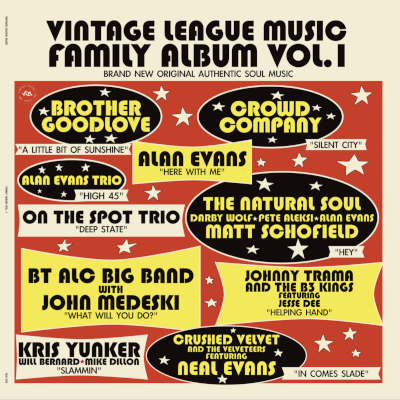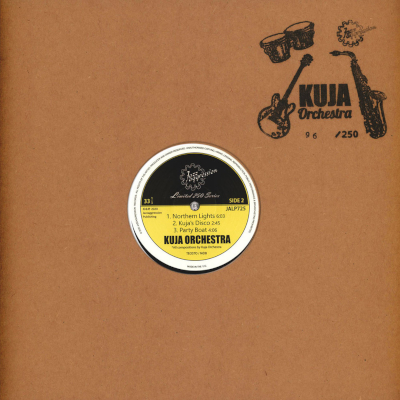 In the mood for Soul!
Aaron Frazer ist der Drummer und die zweite Stimme der famosen Soul Band Durand Jones & The Indications und die haben in den letzten Jahren schon für viel Furore gesorgt. Nun ist er mit seinem Solo Debütalbum am Start, das schlicht "Introducing …" heißt. Seine Falsett Stimme in Kombination mit feiner Soul Musik ist einfach perfekt! Ein wunderbares Album, die Platte der Woche!
Dies und noch viele andere Soul-Perlen gibt es in dieser Ausgabe von Soul Unlimited. Viel Spaß beim Anhören!
Soul Unlimited Radioshow 469 on Mixcloud
Playlist | SOUL UNLIMITED Radioshow 469 | 17.01.2021 (Wdh. 22.01.2021 / 24.01.2021 / 29.01.2021)
Interpret / Titel / Label (Format)
Mike James Kirkland and Cold Diamond & Mink / Closer / Timmion (7)
Thee Sacred Souls / Will I See You Again ? / Penrose (7")
Vicky Tafoya and The Big Beat / Forever / Penrose (7")
James Hunter Six / Brother Or Other / Daptone (7")
Nick Waterhouse / Place Names / Innovative Leisure (digital)
Etta James / Breaking Point / Argo (7")
Betty Lavette / I Feel Good (All Over) / Calla (7")
Sharon Jones & The Dap-Kings / Keep Looking / Daptone (7")
The Tibbs / The Main Course / Record Kicks (LP-track: Another Shot Fired)
Alan Evans Trio / High 45 / Vintage League Music (LP-track: V/A – The VLM Family Album Vol.1)
The Natural Soul feat. Matt Schofield / Hey! / Vintage League Music (LP-track: V/A – The VLM Family Album Vol.1)
Beat Bronco Organ Trio / Under Pressure / Rocafort (LP-track: Road Trip)
Bubaza / Ice Breaker / Colemine (7")
The Diasonics / Sirocco / Mocambo (7")
The Menahan Street Band / The Duke / Dunham (digital)
El Michels Affair / Murkit Gem / Big Crown (7")
El Khat / Ya Raiyat / Batov (7")
Surefire Soul Ensemble feat. Kelly Finegan / Impeach The President / Colemine (7")
Lee Fields / Two Timer / Big Crown (LP-track: Big Crown Vaults Vol.1)
Aaron Frazer / Bad News / Dead Oceans (LP-track: Introducing …)
Aaron Frazer / Lover Girl / Dead Oceans (LP-track: Introducing …)
Aaron Frazer / Over You / Dead Oceans (LP-track: Introducing …)
Kelly Finnigan / I Called You Back Baby / Colemine (7")
Shirlean Williams & The Tempo Band / Ease It To Me / Tramp (7")
Koko-Jean & The Tonics / Satisfied / Buen Ritmo (7")
Col Nolan & The Soul Syndicate / Shades Of Soul / Pacific Theatre Encore (7")
Kuja Orchestra / Elevator Groove / Jazz Aggression (12"-Track: Kuja Orchestra)
Kuja Orchestra / Kuja's Disco / Jazz Aggression (12"-Track: Kuja Orchestra)
Skyy / Here's To You / Be With (12")
STR4TA / Rhythm In Your Mind / Brownswood (digital)
Side On / Magic / Be With (12")
Martin & Garp / Making Up / Legere (CD-track: Sentimental Fools)