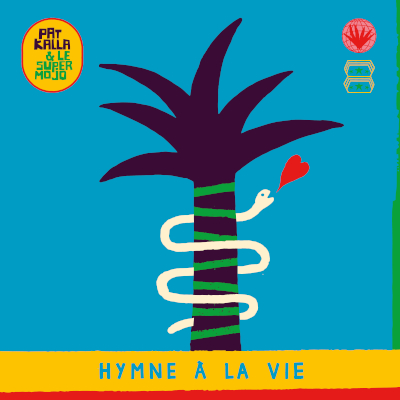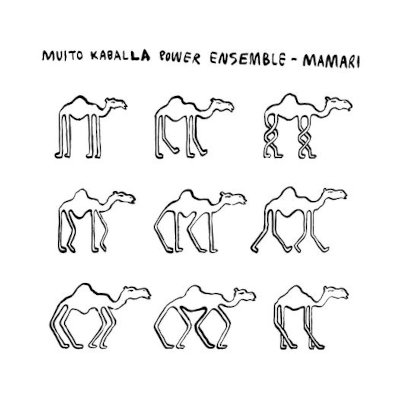 Afro-tropical grooves from the sunny side of life
Das Album der Woche ist "Hymne A La Vie" von Pat Kalla & Le Super Mojo. Pat Kalla's Song "Canette" war eine der besten Singles des letzten Jahres und daher hatte ich sein neues Album mit großer Spannung erwartet. Die hohen Erwartungen sind voll und ganz erfüllt worden. Ein abwechslungsreiches und spannendes Album mit vielen Highlights. Das Album wurde von Bruno "Patchworks" Horvat produziert, bei dessen Projekt Voilaaa Pat Kalla auch als MC dabei ist.
Ein weiteres Highlight ist das neue Album von Muito Kaballa, das sich von einem One-Man Projekt inzwischen zu einer neun-köpfigen Band entwickelt hat. Das fällt auch auf dem neuen Album "Mamari" positiv auf. Ein abwechslungsreiches Album, bei dem afrikanische Elemente dominieren, den die Band mit einem jazzigen Vibe kombiniert. Das macht Laune. Viel Spaß beim Anhören!
Soul Unlimited Radioshow 483 on Mixcloud
Playlist | SOUL UNLIMITED Radioshow 483 | 30.05.2021 (Wdh. 04.06.2021)
Interpret / Titel / Label (Format)
Myles Sanko / Blackbird Sing (Mo Horizons Remix) / Legere (digital)
Joao Selva / Camera / Underdog (LP-track: Navegar)
Bandé-Gamboa / Festa Na Praia / Pura Vida Sounds (LP-track: Horizonte)
Grupo Pilon / Libertadi / Ostinado (LP-track: Leite Quente Funana De Cabo Verde)
Y-Bayani & Baby Naa and The Band Of Enlightenment, Reason and Love / Asembi Ara Amba / Philophon (LP-track: Nsie Nsie)
Alogte Oho & His Sounds Of Joy / Zota Yinne / Philophon (7")
Florence Adooni / Mam Pe'ela Su'ure / Philophon (7")
Jeanette Ndiaye / Makom Ma Bobe (Mendel Edit) / Kalita (12")
David Walters / Mama (Deni Shain & Mr. Francky Remix) / Heavenly Sweetness (LP-track: Soleil Kreyol)
Pat Kalla & Le Super Mojo / Ma Tata / Pura Vida Sounds (LP-track: Hymne A La Vie)
Pat Kalla & Le Super Mojo / Le Meteque / Pura Vida Sounds (LP-track: Hymne A La Vie)
Pat Kalla & Le Super Mojo / President / Pura Vida Sounds (LP-track: Hymne A La Vie)
Voilaaa / Limye-Ya (ft. David Walters, Pat Kalla, & Lass) / Favorite (LP-track: Voiciii)
Calypso Rose / Voodoo Lay Loo (Anthony Joseph & David Walters Remix) / Heavenly Sweetness (12"-track: Heavenly Sweetness Loves Calypso Rose)
Guts / Kenke Corner (Poirer Remix) / Heavenly Sweetness (12"-track: Kenke Corner EP)
Pat Thomas & Kwashibu Area Band-Yamona-DETROIT SWINDLE RMX / Yamona (Dam Swindle RMX) / Pura Vida Sounds (LP-track: V/A – Straight From The Decks 2)
Franck Biyong feat. Cristina Violle / Anywhere Trouble (Club-Mix) / Hot Casa (12")
Free Youth / We Can Move / Soundway (12")
T.P. Orchestre Poly-Rythmo De Cotonou – Benin / Aiha Ni Kpe We / Albarika Stores (LP-track: Volume 4 Yehouessi Leopold Batteur)
Muito Kaballa Power Ensemble / Don't Go Too Far / Rebel Up (LP-track: Mamari)
Muito Kaballa Power Ensemble / There's Always Sun / Rebel Up (LP-track: Mamari)