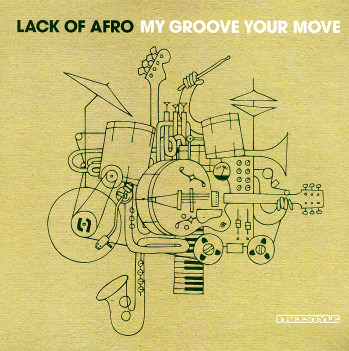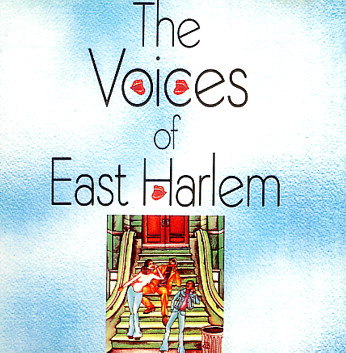 Das Debut-Album von Lack Of Afro war vorletztes Jahr eine meiner Lieblingsplatten. Die letzten Remixe die Lack Of Afro angefertigt hatte, haben mir allerdings nicht mehr so gut gefallen. Aus diesem Grund war ich etwas skeptisch ob mir das neue Album gefallen würde. Nach dem ersten Anhören war ich angenehm überrascht, auch wenn die Begeisterung nicht mehr ganz so groß wie im letzten Jahr ist. Hört selbst und bildet euch eure eigene Meinung.
The Voices Of East Harlem waren eine großartige Soulband, die Anfang der 70er einige sehr gute Platten gemacht hat, die zum Teil von Leroy Hutson produziert wurden. Insbesondere das dritte, schlicht "The Voices Of East Harlem" betitelte Album ist ein Klassiker. Ein musikalisches Portrait dieser Band gibt es in der zweiten Hälfte der ersten Stunde.
Die zweite Stunde ist dem 7″-Format vorbehalten: Ein Rare Groove Mix-Set von mir, als Einstimmung auf die Funk Explosion am kommenden Samstag.
Viel Spaß beim Anhören!
Playlist | SOUL UNLIMITED Radioshow 085 | 08.11.2009 (Wdh. 13.11.2009)
Interpret / Titel / Label (Format)
The Louie Gee Ensemble / Scrabble (DJ Mitsu The Beats remix) / Jazzy Sport (7″)
Ugly Duckling / Bang For The Buck / Handcuts Records (12″)
Spanky Wilson & The Quantic Soul Orchestra vs. Lanu / Don't Joke With A Hungry Mother (DJ Re-Edit) / Tru Thoughts (LP-track: V/A – Shapes 09:01)
Wicked Lester / Gay With An E / Club Tikka 45 (7″)
Lack Of Afro / Rhythm Come Forward / Freestyle (LP-track: My Groove Your Move)
Lack Of Afro / Closer To Me (feat. Roxy Ray) / Freestyle (12″)
Lack Of Afro / Together At Last / Freestyle (LP-track: My Groove Your Move)
Donny vs. Beatsy Collins & Jose Who / Everything / Wah Dubplate (7″)
The Voices Of East Harlem / Little People / Just Sunshine Records (LP-track: The Voices Of East Harlem)
The Voices Of East Harlem / Right On Be Free / Elektra (LP-track: Right On Be Free)
The Voices Of East Harlem / Cashing In / Just Sunshine Records (LP-track: The Voices Of East Harlem)
The Voices Of East Harlem / Take A Stand / Just Sunshine Records (LP-track: Can You Feel It)
The Voices Of East Harlem / Wanted, Dead, Or Alive / Just Sunshine Records (LP-track: The Voices Of East Harlem)
Terry Callier / I Been Doin' Alright (Part 2) / Elektra (LP-track: Fire On Ice)
Joe Tex / Pneumonia (Alt.) / Juke Box Jam (7″)
Jo Ann Henderson / Baby Please Don't Go / Juke Box Jam (7″)
Sheila Wilkerson / Baby Your A Jive Cat / Jazzman (7″)
Ella Fitzgerald / These Boots Are Made For Walkin' / Salle (7″)
The 5 Royals / Catch That Taerdrop / Home Of The Blues (7″)
Chet "Poison" Ivy / Mata Hari / Kent (7″)
Herbie Man / Philly Dog / Atlantic (7″)
Sal Davis / Makini / Counterpoint (7″)
The Olympics / Baby, Do The Philly Dog / Mirwood (7″)
Los Walkinsons feat. Sharon Jones / Do The Crank / Butterfly (7″)
Count Yates / Chimpanzee / Penniman (7″)
Charles Sheffield / It's Your Voodoo Working / Big C (7″)
The Esquires / And Get Away / Bunky (7″)
Johnny Williams / Baby Be Mine / Bashie (7″)
Sebastian Williams / Get Your Point Over / Ovide (7″)
Jimmy "Bo" Horne / If You Want My Love / Alston (7″)
Rodger Collins / She's Looking Good / Galaxy (7″)
Lefties Soul Connection / You Don't Know / Meltimg Pot Music (7″)
Georgie Fame / Somebody Stole My Thunder / CBS (7″)
Free / Soul Party / Philips (7″)
Cliff Nobles / Horse Fever / Phil-L.a. Of Soul (7″)
Johnny Williams / Breaking Point / Twinight (7″)
Deep Street Soul / Kick Out The Jams / Freestyle (7″)