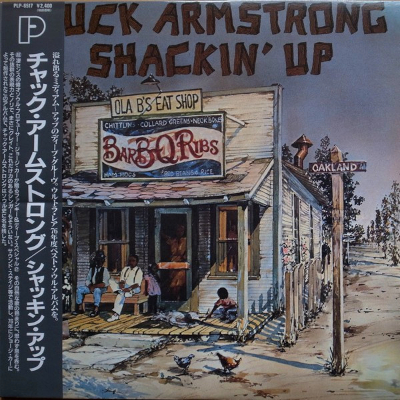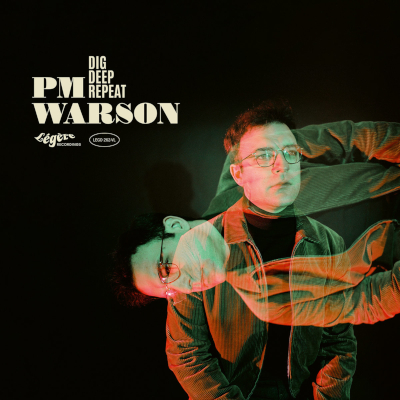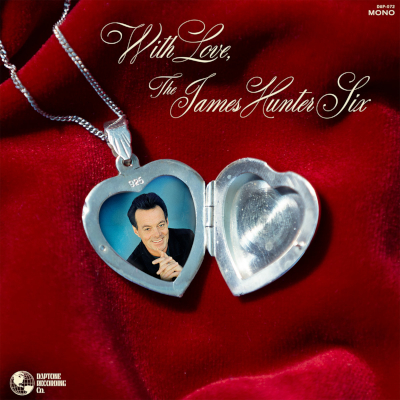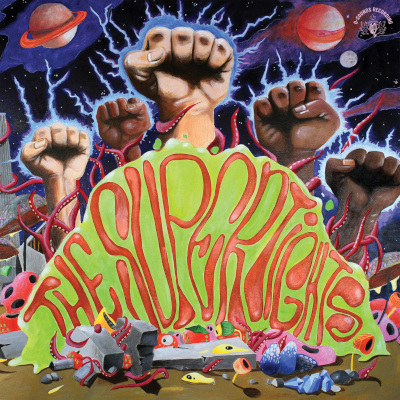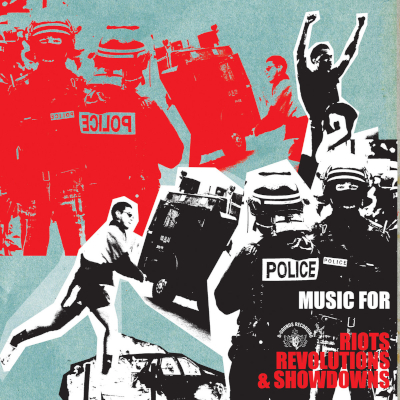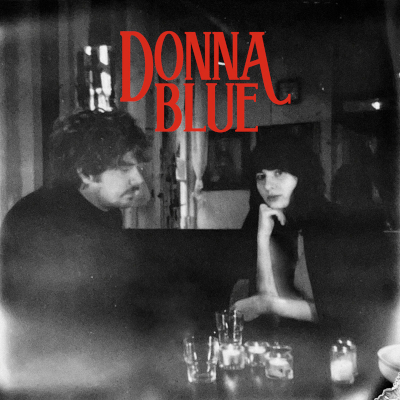 Die erste Stunde gehört den Funk und Soul Klassikern. Im Mittelpunkt steht Chuck Armstrong's Album "Shackin' Up" aus dem Jahr 1976. Ein großartiges Soul-Juwel, das man nicht oft genug hören kann. Es wird übrigens im Juni auf Vinyl wieder veröffentlicht.
In der zweiten Stunde gibt es einige aktuelle Funk und Soul Alben vorzustellen: PM Warson ist mit seinem zweiten Album "Dig Deeper Repeat" am Start. Sein Rhythm'n'Blues lastiger Soul & Funk Sound funktioniert auch hier wieder bestens. Das neue Album wird sicher viele Soul & Funk Fans begeistern. Bei der James Hunter Six ist der musikalische Fokus mehr auf Soul ausgerichtet, ebenfalls mit einer kräftigen Prise Rhythm'n'Blues. Auf dem aktuellen Album, das eine Compilation von Soul-Balladen und Love-Songs ist, beweist James Hunter einmal mehr dass er ein wunderbarer Soul-Sänger und exzellenter Songwriter ist.
Ein Geheim-Tip sind noch die Supertights aus St. Denis (Paris). Gerade erst waren sie in Deutschland als Begleitband von Carlton Jumel Smith auf Tour. Ich habe die Band beim Konzert im Kulturbahnhof Donaueschingen gesehen, wo zusätzlich noch die Priciples Of Joy gespielt haben. Bei dieser Band sind auch einige der Musiker der Supertights mit involviert. Das Konzert war also fast schon eine Q-Sounds Label-Revue, mit Carlton Jumel Smith als Star-Gast. Es ist lange her, dass ich ein solch begeisterndes Konzert gesehen habe. Daher war ich umso mehr auf das neue Album der Supertights gespannt, das auf der Tour schon vorab verkauft wurde. Die Erwartungen wurden voll und ganz erfüllt. Ein wirklich großartiges Album! Gleich im Anschluss gibt es dann ein Solo-Album von Ludovic Bors (aka Norman Smuggler) zu hören, dem Bandleader der Supterights und der Prinicples Of Joy. Er legt hier unter dem Alias Rob D. Vulosic ein Konzept-Album vor, das wie ein Library Music Album produziert ist: Music For Riots, Revolutions & Showdowns. Ebenfalls ein tolles Album!
Die letzte Neuvorstellung in der Sendung ist das Debüt-Album des holländischen Duos Donna Blue. Das Album "Dark Roses" hat mich sofort beim ersten Hören verzaubert. Viel Spaß beim Anhören!
Soul Unlimited Radioshow 513 on Mixcloud
SOUL UNLIMITED Radioshow 513 on Hearthis.at
Listen to SOUL UNLIMITED Radioshow 513 bySoul Unlimited on hearthis.at
Playlist | SOUL UNLIMITED Radioshow 513 | 15.05.2022 (Wdh. 20.05.2022 / 22.05.2022 / 27.05.2022)
Interpret / Titel / Label (Format)
Soul Unlimited / Sagittarius / Bruboon (7")
Morning Reign / I Love / Perfect Toy (7")
Mickey & His Mice / Cracker Jack / Marti (7")
Otis Clay / She's About A Mover / Cotillion (7")
Tyrone Davis / If It's Love That Are You're After / Dakar (7")
Syl Johnson / We Do It Together / Twinight (7")
Chuck Armstrong / Shackin' Up / P-Vine (LP-track: Shackin' Up)
Chuck Armstrong / Goodness Graciuos / P-Vine (LP-track: Shackin' Up)
Chuck Armstrong / You Got To Deal With It (This Superworld) / P-Vine (LP-track: Shackin' Up)
Earl White JR. / Very Special Girl / Soul Brother (7")
Patty Labell & The Bluebelles / How Can You Throw My Love Away / Soul 4 Real (7")
Spanky Wilson / Loveland (Break Edit) / P-Vine (7")
Otis Lee / Hard Row To Hoe / Soul Magic (7")
Nick Waterhouse / Say, I Wanna Know / Innovative Leisure (7")
PM Warson / Leaving Here (Part 1) / Legere (LP-track: Dig Deep Repeat)
PM Warson / Dig Deep / Legere (LP-track: Dig Deep Repeat)
PM Warson / Out Of Mind / Legere (LP-track: Dig Deep Repeat)
James Hunter Six / I Don't Wanna Be Without You / Daptone (LP-track: With Love)
James Hunter Six / Never / Daptone (LP-track: With Love)
Carlton Jumel Smith with Cold Diamond & Mink / The Loveliness Of You / Timmion (7")
Bobby Oroza / Through These Tears / Big Crown (digital)
The Bamboos / Nothing I Wanna Know About / Pacific Theatre (7")
Principles Of Joy / Be What You Are / Q-Sounds (7")
The Supertights / Theme De Yoyo / Q-Sounds (LP-track: The Supertights II)
The Supertights / Come Back Home Little Lost Boys / Q-Sounds (LP-track: The Supertights II)
Rob D. Vulosic / Liberalism Defeat / Q-Sounds (LP-track: Music For Riots, Revolutions & Showdowns)
Rob D. Vulosic / Revolution Has Come / Q-Sounds (LP-track: Music For Riots, Revolutions & Showdowns)
Janko Nilovic & The Soul Surfers / Maze Of Sounds / Brok (LP-track: Maze Of Sounds)
Donna Blue / Dark Roses / Snowstar (LP-track: Dark Roses)
Donna Blue / Solitaire / Snowstar (LP-track: Dark Roses)
ATA Records / Kaye Okay / ATA Records (LP-track: The Library Music Archive Vol.1)