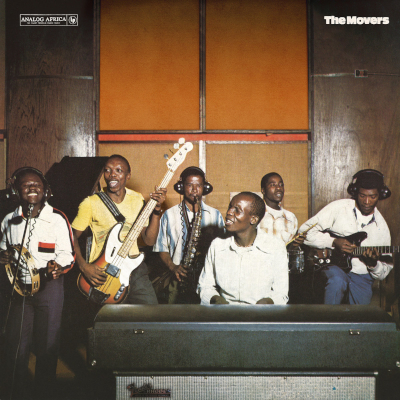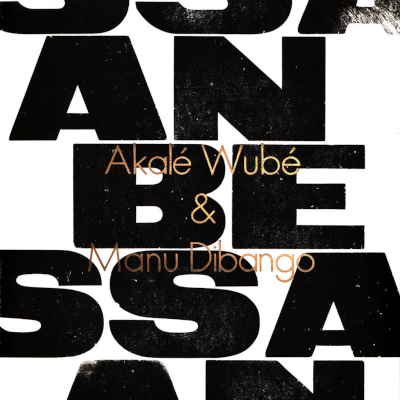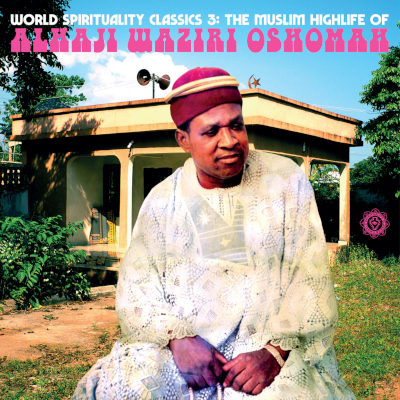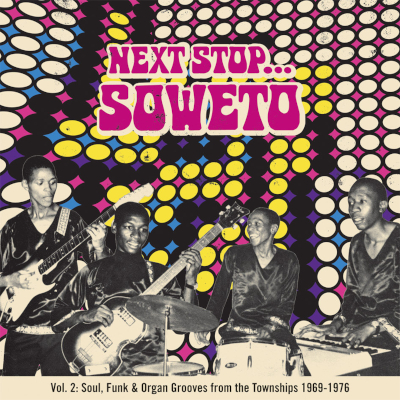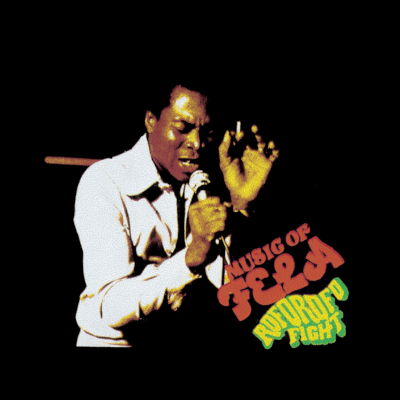 A Trip To Africa:
Highlife, Afrobeat und Afro-Funk & Afro-Soul sind die musikalischen Koordinaten dieser Sendung.
Das neuste Release des hervorragenden Labels Analog Africa ist eine Compilation mit Songs der südafrikanischen Band The Movers aus den Jahren 1970-1976. Der Hammond-Organ Sound dieser Band groovt einfach höllisch gut und ich bin restlos begeistert von dieser Afro-Funk & Afro-Soul Perle. Das Album ist die Platte der Woche! Passend dazu habe ich eine schon etwas ältere Compilation von Strut Records entstaubt: Auf der 2. Folge der Reihe "Next Stop Soweto" sind einige superbe Hammond Organ – lastige Afro-Funk Songs zu finden, die eine perfekte Ergänzung zur Platte der Woche von den Movers sind.
Ein weiteres spannendes Album steht zur Veröffentlichung auf David Byrnes Label Luaka Bop an: Am 23. September erscheint dort das Album "The Muslim Highlife Sound Of Alhaji Waziri Oshomah" in der World Spirituality Classics Reihe. Zwei Songs gibt davon schon vorab in dieser Sendung zu hören und mehr wird es dann nach der Veröffentlichung des Albums Ende September geben. Von der französchischen Band Akalé Wubé ist zum Record Store Day im April 2022 das Album "Anbessa" erschienen bei dem der legendäre Manu Dibango bei drei Songs zu hören ist. Fela Kuti's Album "Roforofo Fight" hat im August sein 50-jähriges Veröffentlichungs-Jubiläum und aus diesem Anlass wurde es in einer erweiterten Vinyl-Version wiederveröffentlicht. Viel Spaß beim Anhören!
Soul Unlimited Radioshow 520 on Mixcloud
SOUL UNLIMITED Radioshow 520 on Hearthis.at
Listen to SOUL UNLIMITED Radioshow 520 bySoul Unlimited on hearthis.at
Playlist | SOUL UNLIMITED Radioshow 520 | 21.08.2022 (Wdh. 26.08.2022)
Orchestre Massako / Temedy / Analog Africa (LP-track: Orchestre Massako)
Stanislas Tohon / Paix lo / Hot Casa (LP-track: Dans Le Tchink Systeme)
General Franco-Lee Ezute And His Harmony Kings International Band / Onye Kata-Obia / Bongo Joe (LP-track: Onye Kata-Obia)
Alhaji Waziri Oshomah / Jealousy / Luaka Bop (digital-track: The Muslim Highlife Of Alhaji Waziri Oshomah)
Alhaji Waziri Oshomah / Forgive Them Oh God Amin – Amin / Luaka Bop (digital-track: The Muslim Highlife Of Alhaji Waziri Oshomah)
Akale Wube & Manu Dibango / Anbessa / Diggers Factory (LP-track: Anbessa)
Akale Wube & Manu Dibango / Ekedie / Diggers Factory (LP-track: Anbessa)
Ernest Honny / Kofi Psych / Analog Africa (LP-track: V/A – Essiebons Special 1973 – 1984)
Bazali Bam / Back To Spruit / Wah Wah (LP-track: Action)
Flaming Souls / Mosquito / Strut (LP-track: V/A – Next Stop … Soweto Vol.2)
The Monks / Blockhead / Strut (LP-track: V/A – Next Stop … Soweto Vol.2)
The Movers / Phukeng Special / Analog Africa (LP-track: The Movers Vol. 1 – 1970-1976)
The Movers / Hot Coffee / Analog Africa (LP-track: The Movers Vol. 1 – 1970-1976)
The Movers / Soweto Inn / Analog Africa (LP-track: The Movers Vol. 1 – 1970-1976)
Hallelujah Chicken Run Band / Kare Nanhasi / Analog Africa (LP-track: Take One)
Los Camaroes / Ma Wde Wa / Analog Africa (LP-track: V/A – Cameroon Garage Funk)
Fela Kuti / Shenshema / Knitting Factory (LP-track: Roforofo Fight)
Fela Kuti / Roforofo Fight / Knitting Factory (LP-track: Roforofo Fight)
Etubom Rex Williams & His Nigerian Artistes / Akpaisong / Soundway (LP-track: Nigeria Special Part 2)