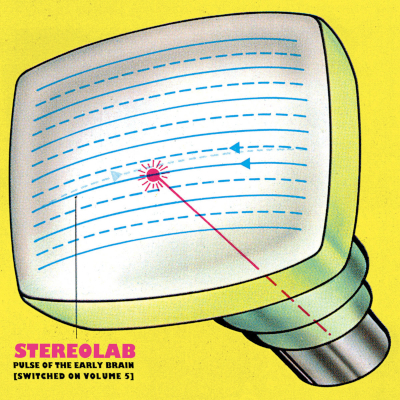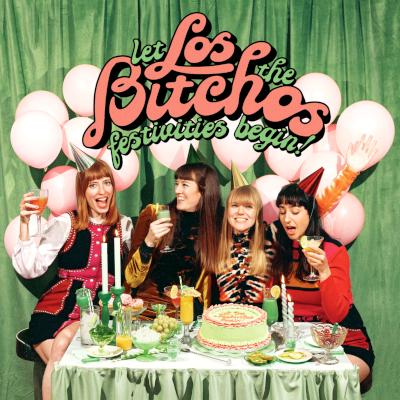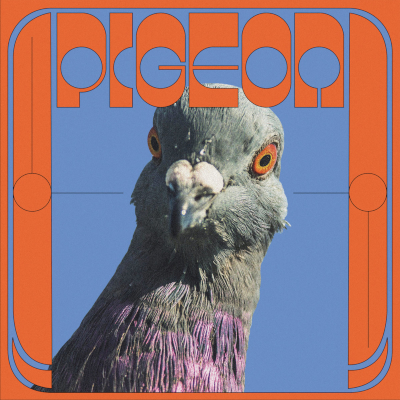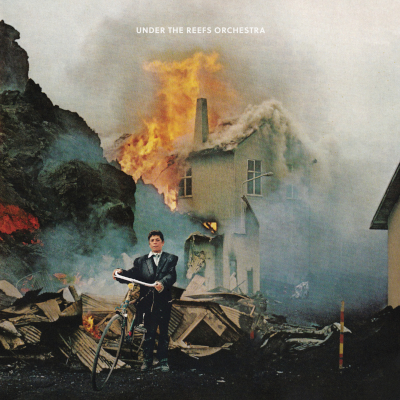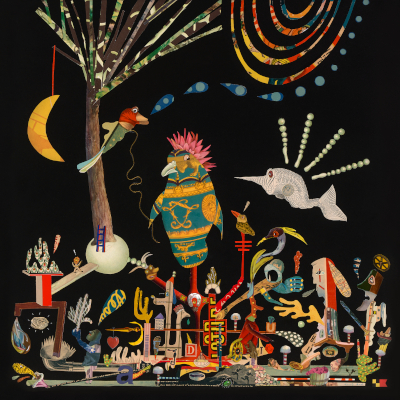 Leftfield Grooves – Im Spannungsfeld zwischen Soul, Funk, Post-Rock, New Wave, World, Jazz, HipHop und Electronica.
Die Platte der Woche ist das Album "Pulse Of The Early Brain (Switched On Vol.5)" von Stereolab. Eine Compilation mit unveröffentlichten Tracks, raren Single Releases und Sampler-Beiträgen. Definitiv eine spannende Platte mit exzellenter Musik.
Hochinteressant ist auch die Musik von Los Bitchos, die im Februar ihr Debüt-Album "Let The Festivities Begin!" veröffentlicht hatten. Die vier Musikerinnen kommen aus UK, Australien, Schweden und Südamerika. Dem entsprechend ist der Sound der Band eine vielschichtige Melange aus Chicha, Cumbia, türkischen Psychedelic Sounds, Surf-Gitarren und ein bischen Pop. Sehr charmant und absolut party-tauglich.
Pigeon überaschen auf ihrer Debüt-EP mit einer Mischung aus Afrobeat und New Wave Funk. Sehr interessant!
Ziemlich außergewöhnlich ist die Besetzung des Under The Reefs Orchestra: Gitarre, Bass-Saxophon und Schlagzeug. Nicht minder ungewöhnlich ist der Sound den die Band auf ihrem zweiten Album "Sakurajima" präsentiert. Die Musik erscheint einem Anfangs zwar etwas gewöhnungsbedürftig, aber wenn man sich darauf einlässt, dann erschließt sich einem der Reiz dieser Musik, die ich ziemlich spannend finde.
Das neue Album von Buther Brown fusioniert Funk, HipHop und Big Band Jazz. Dies ist Ihnen wirklich sehr gut gelungen und das Album macht Spaß. In diesem Sinne: Viel Spaß beim Anhören!
Soul Unlimited Radioshow 524 on Mixcloud
SOUL UNLIMITED Radioshow 524 on Hearthis.at
Listen to SOUL UNLIMITED Radioshow 524 bySoul Unlimited on hearthis.at
Playlist | SOUL UNLIMITED Radioshow 524 | 25.09.2022 (Wdh. 30.09.2022)
Can / Vitamin C / United Artists (LP-track: Ege Bamyasi)
Tortoise / Not Quite East Of The Ryan (Bundy K. Brown Remix) / Thrill Jockey (LP-track: Rhythms, Resolution & Clusters)
Fazer / Cuentro / City Slang (LP-track: Plex)
Vanishing Twin / Big Moonlight (Ookii Gekkou) / Fire (LP-track: Ookii Gekkou)
Stereolab / Spool Of Collusion / Warp (LP-track: Pulse Of The Early Brain – Switched On Vol.5)
Stereolab / The Nth Degreese / Warp (LP-track: Pulse Of The Early Brain – Switched On Vol.5)
Stereolab / Nurse with Wound / Simple Headphone Mind / Warp (LP-track: Pulse Of The Early Brain – Switched On Vol.5)
Antena / Camino Del Sol / Numero (LP-track: Camino Del Sol)
Kit Sebastian / Affet Beni (Forgive Me) / Mr. Bongo (LP-track: Melodi)
Los Bitchos / Pista (Fresh Start) / City Slang (LP-track: Let The Festivities Begin)
Los Bitchos / The Link Is About To Die / City Slang (LP-track: Let The Festivities Begin)
Yin Yin / Nautilus / Glitterbeat (LP-track: The Age Of Aquarius)
Mauskovic Dance Band / Dance Place Garage / Soundway (LP-track: Mauskovic Dance Band)
ESG / Dance To / 99 Records (12")
Tom Tom Club / Wordy Rappinghood / Sire (LP-track: Tom Tom Club)
Pigeon / Yagana / Soundway (12"-EP-track: Yagana EP)
Pigeon / It's You / Soundway (12"-EP-track: Yagana EP)
The Comet Is Coming / Blood Of The The Past (feat. Kate Tempest) / Impulse (LP-track: Trust In The Lifeforce Of The Deep Mystery)
Under The Reefs Orchestra / Sakurajima / Capitane (LP-track: Sakurajima)
Under The Reefs Orchestra / Galapagos / Capitane (LP-track: Sakurajima)
Butcher Brown / Freeze Me / Concorde Jazz (LP-track: Triple Trey ft. Tennishu & R4ND4ZZO BIGB4ND
Butcher Brown / Liquid Light / Concorde Jazz (LP-track: Triple Trey ft. Tennishu & R4ND4ZZO BIGB4ND
Renegades Of Jazz / Invested (feat. Chelsea Monet) / Bathurst (LP-track: Sonic Verve)