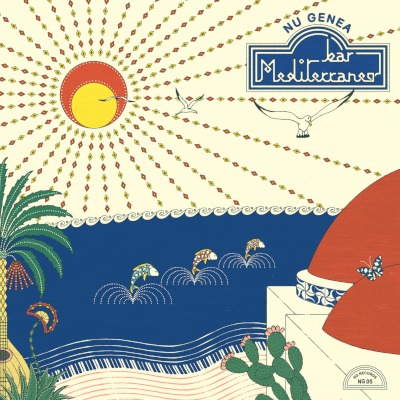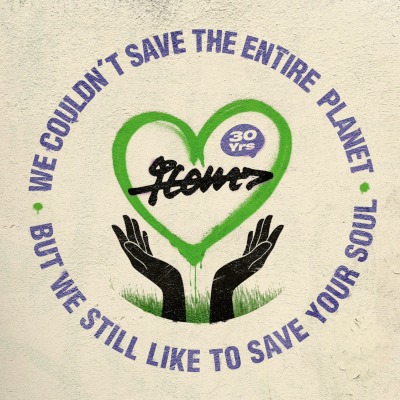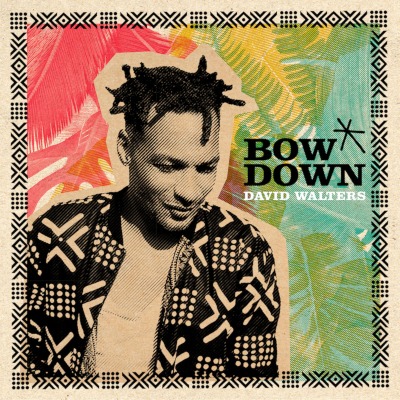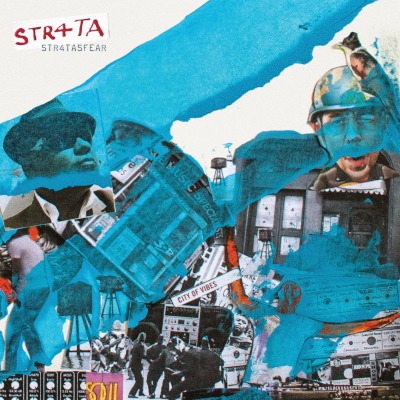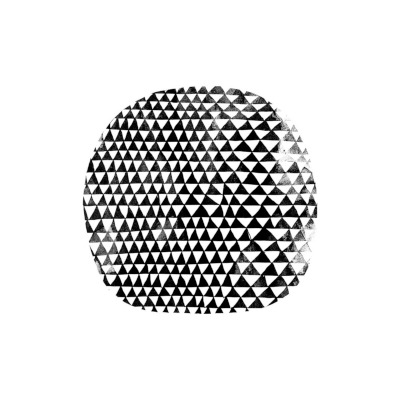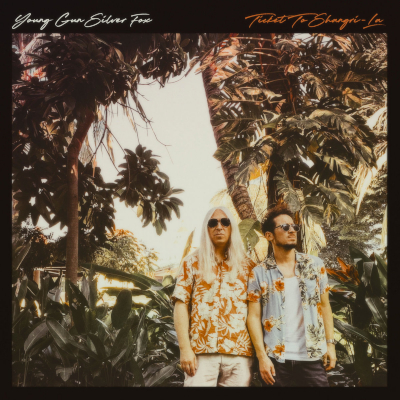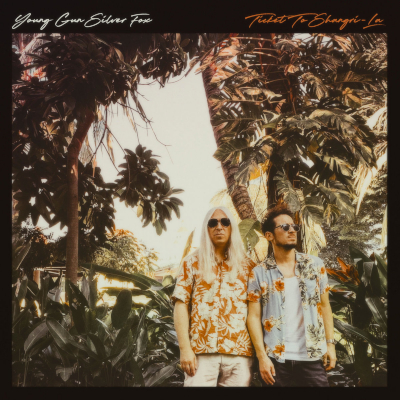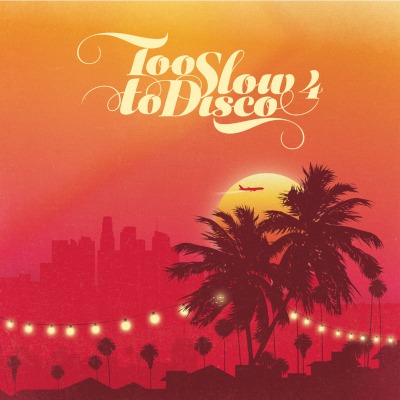 Exploring past & future sounds of Soul
Das Label InfaCom feiert sein 30-jähriges Jubiläum mit der Compilation "30 Years: We Couldn't Save The Entire Planet, But We Still Like To Save Your Soul" und wir feiern mit. Das Label aus Frankfurt hat sich in diesen 30 Jahren seines Bestehens große Verdienste für die Entwicklung Jazz-inspirierter Club-Musik in Deutschland erworben. Eins der absoluten Highlights dieser Compilation ist das hymnische Stück "La Seul Fleur Dans Le Jardin" von Kosma, das nun erstmals auch auf Vinyl veröffentlicht wurde.
Auf seiner neuen "Bow Down EP" kehrt David Walters nach seinem folkloristischen Album "Nocturne" wieder zu clubtauglichen Tracks zurück, die zum Tanzen animieren. Dies gilt auch für das neue Album "Bar Mediterraneo" von Nu Genea, auf das ich schon sehnsüchtig gewartet habe. Die Erstauflage im Juli war innerhalb von wenigen Tagen ausverkauft und somit musste ich auf die Nachpressung warten. Nun ist es soweit und das Warten hat sich gelohnt. Ein wirklich vielschichtiges und abwechslungsreiches Album, das wirklich Spaß macht. Das Duo Nu Genea aus Neapel präsentiert sich hier in Höchstform. Absolut Klasse, die Platte der Woche!
Ein weiteres spannendes neues Album kommt vom Ezra Collective, das auf "Where I'm Meant To Be" eine stimmige Fusion ihrer vielseitigen Einflüsse aus Jazz, HipHop, Afrobeat und Soul geschaffen hat. Sehr schön!
Das Projekt Renegades Of Jazz, hinter dem David Hanke steht, hat soben das Album "Sonic Verve" rausgebracht. Der Sound hat sich etwas verändert und klingt nun elektronischer, insbesondere beim Song "Invested", das ein echter Knaller ist. STR4TA arbeiten weiter an ihrer Vision eines Brit-Funk Revivals, das nun mit "STR4TASFEAR" in die zweite Runde geht. Level 42 Anklänge inklusive, macht das Album großen Spaß! Young Gun Silver Fox konzentrieren sich auf den AOR-Sound, der ebenfalls in den späten 70er und 80ern seine Hochzeit hatte. Das neue Album "Ticket To Shangri-La" ist rundum gelungen und es sind einige sehr feine Songs drauf. Dazu passt auch sehr gut die 4. Folge der Compilation-Reihe "Too Slow To Disco", die von DJ Supermarket zusammengestellt wurde. Ein grooviger Ausklang dieser Sendung und in diesem Sinne viel Spaß beim Anhören!
Soul Unlimited Radioshow 530 on Mixcloud
SOUL UNLIMITED Radioshow 530 on Hearthis.at
Listen to SOUL UNLIMITED Radioshow 530 bySoul Unlimited on hearthis.at
Playlist | SOUL UNLIMITED Radioshow 530 | 20.11.2022 (Wdh. 25.11.2022)
Kosma / La Seul Fleur Dans Le Jardin (For Karen) / Infracom (LP-track: V/A – 30 Years: We Couldn't Save The Entire Planet, But We Still Like To Save Your Soul)
Mop Mop / Hot Pot (Ezequiel Lodeiro "Latino" Dub) / Infracom (LP-track: V/A – 30 Years: We Couldn't Save The Entire Planet, But We Still Like To Save Your Soul)
S-Tone Inc. feat. Toco / Pra Voce (Extended Remix) / Schema (LP-track: Body & Soul – The Disco Experience)
David Walters / No One (Captain Planet Disco Edit) / Heavenly Sweetness (12"-EP-track: Bow Down EP Remixes)
David Walters / Bow Down (Prophetic Soul Remix) / Heavenly Sweetness (12"-EP-track: Bow Down EP Remixes)
Nu Genea / Tienate / NG Records (LP-track: Bar Mediterraneo)
Nu Genea / Marechia / NG Records (LP-track: Bar Mediterraneo)
Nu Genea / Gelbi / NG Records (LP-track: Bar Mediterraneo)
Kid Marley / Amen / Tokyo Dawn (digital-track: Been Wavey)
Inkswel / Spread Love (feat. Tableek) / Tokyo Dawn (digital-track: Follow The Stars)
Ezra Collective / Ego Killah / Partisan (LP-track: Where I'm Meant To Be)
Ezra Collective / Welcome To My World / Partisan (LP-track: Where I'm Meant To Be)
Renegades Of Jazz / It's Tea Time / Bathurst (LP-track: Sonic Verve)
Renegades Of Jazz / Invested (feat. Chelsea Monet) / Bathurst (LP-track: Sonic Verve)
Alex Puddu / Undress My Mind / Al Dente (LP-track: Private)
STR4TA / Turn Me Around / Brownswood (LP-track: STR4TASFEAR)
STR4TA / Lazy Days (feat. Emma-Jean Thackray) / Brownswood (LP-track: STR4TASFEAR)
STR4TA / Find Your Heaven (feat. Valerie Etienne) / Brownswood (LP-track: STR4TASFEAR)
Young Gun Silver Fox / West Side Jet / Legere (LP-track: Ticket To Shangri-La)
Young Gun Silver Fox / Rolling Back / Legere (LP-track: Ticket To Shangri-La)
Kenny Nolan / You're So beautiful Tonight / How Do You Are? (LP-track: V/A – Too Slow To Disco 4)
Severin Browne / Stay / How Do You Are? (LP-track: V/A – Too Slow To Disco 4)
Jeannine Otis & Heikki Sermanto / Magic Song / How Do You Are? (LP-track: V/A – Too Slow To Disco 4)
Hans Hass Jr. / Welche Farbe Hat Der Wind / Tramp (LP-track: V/A – Praise Poems Vol.8)