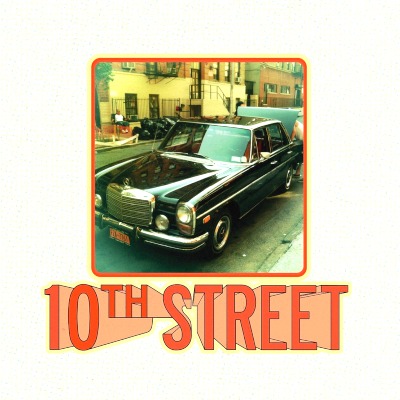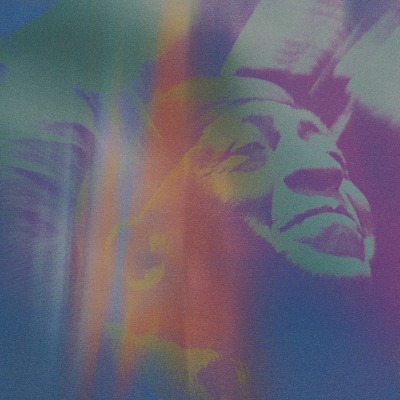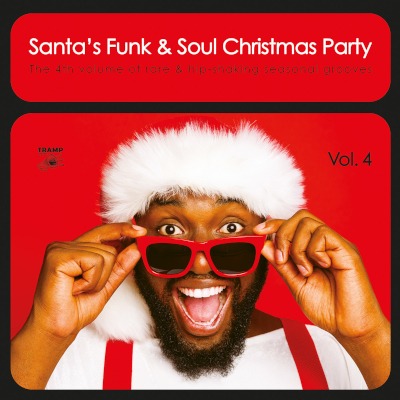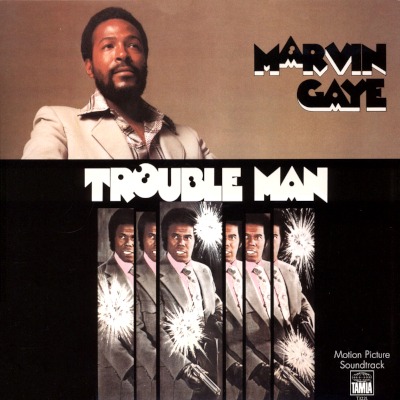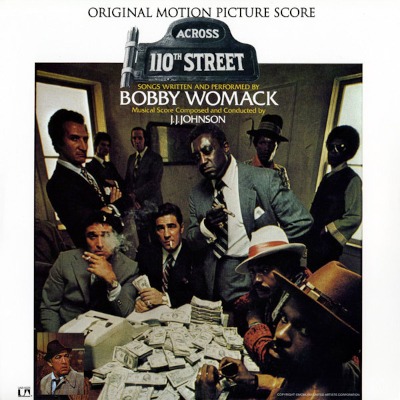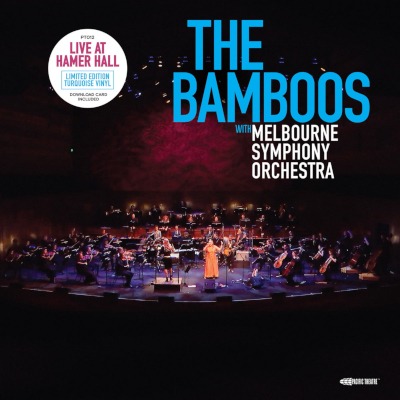 Wir lassen das Jahr 2022 musikalisch mit Funk & Soul ausklingen.
Das Album der Woche ist das Debüt von 10th Street, einer All-Star Band mit zahlreichen Vertretern der New Yorker Soul-Szene. Die haben sich während der letzten 20 Jahre im Umfeld der Labels Desco, Daptone, Big Crown, Truth & Soul und Soul Fire versammelt. In den Soul Fire Studios ist das von Jeff Silverman produzierte Album über einem Zeitraum von 2 Jahren aufgenommen worden und nun auf dem neu gegründeten Label Mighty Eye Records veröffentlicht worden. Ein ziemlich spannendes Debüt und der Band gelingt mit meist instrumentalen Songs eine überzeugende Ode an Disco, Funk und Boogie der späten 70er Jahre.
Ural Thomas hat in den 60er Jahren einige inzwischen in Sammlerkreisen gesuchte und legendäre Soul-Singles gemacht. Der Erfolg beim breiteren Publikum bleib ihm damals versagt und er zog sich Ende der 60er Jahre aus dem Musik-Business zurück. In 2016 hat er mit der neu gegründeten Band The Pain eine zweite Karriere gestartet. Nun haben Ural Thomas & The Pain ihr drittes Album "Dancing Dimensions" herausgebracht und der inzwischen 82-jährige Sänger liefert ein grundsolides Soul-Album ab, das uns die kalten Winterabende erträglicher macht!
Seit gut 20 Jahren sind die The Bamboos eine feste Größe in der aktuellen Soul & Funk Szene. In ihren Anfangsjahren spielten sie noch rauen Funk-Sound, so sind dann in den späteren Jahren soulige Sounds hinzugekommen, die meist von der großartigen Sängerin Kyle Auldist veredelt wurden. Mit ihrem neuen Album geht die Band noch einen Schritt weiter in Richtung sanfter und orchestralischer Sounds. Zusammen mit dem Melbourne Symphony Orchestra haben sie in der Hamer Hall ein Live-Album aufgenommen. Manche Songs erinnern in diesen Arrangements an die großartigen Arbeiten von Charles Stepney. Ein hörenswertes Album, auch wenn mir die früheren Alben von The Bamboos aus ihrer Zeit beim Label Tru Thoughts besser gefallen haben.
Zwei Soundtracks feiern im Dezember 2022 ihr 50-jähriges Release-Jubiläum: Das sind zum einen das legendäre Album "Across 110th Street" von Bobby Womack und J.J. Johnson, das nicht zuletzt auch durch die zweite Verwendung des Titelstücks im Soundtrack von Quentin Terantinos Klassiker "Pulp Fiction" zur Legende geworden ist. Das zweite Soundtrack-Album ist "Trouble Man" von Marvin Gaye, ebenfalls ein großartiges Album.
Zwischen den neuen Alben gibt es noch eine Reihe von neuen Songs zu hören. Zum Teil kündigen sie auch spannende neue Alben an, die im nächsten Jahr erscheinen werden.
Außerdem ist eine neue Band aus der Region mit einer ersten taufrischen Aufnahme dabei: The Leisure Company sind ein Trio mit Matthias Feurer an der Gitarre, Markus Thiel an den Drums und Jean Junior Louis am Bass. Die ersten beiden sind ja in Tübingen bekannt durch die Band Funkophil. Sie covern "Tighten Up" von Archie Bell & The Drells in einer ziemlich gelungenen Version. Mehr von dieser Band gibt es dann in 2023.
Zum Abschluss gibt es saisonale Klänge u.a. von der hervorragenden neuen Compilation "Santa's Funk & Soul Christmas Party Vol.4", die auf Tramp Records erschienen ist.
Viel Spaß beim Anhören!
SOUL UNLIMITED Radioshow 534 on Hearthis.at
Listen to SOUL UNLIMITED Radioshow 534 bySoul Unlimited on hearthis.at
SOUL UNLIMITED Radioshow 534 on Mixcloud
Playlist | SOUL UNLIMITED Radioshow 534 | 25.12.2022 (Wdh. 30.12.2022 / 01.01.2023)
Guts / San Lazaro / Heavenly Sweetness (LP-track: Estrellas)
El Combo Batanga / El Que La Rompe La Paga / Lovemonk (7")
Malcholm Strachan / Cut To The Chase / Haggis (digital)
Joao Selva / Passarinho / Underdog (digital)
7 Day Weekend / Show And Tell / Vintage League Music (digital)
Danny Toeman / When The Lights Go Down / LRK Records (digital)
Frank Popp Ensemble / Torn Up / Unique (7")
Maiiah & The Angels Of Libra / No No No (I'm So Broke) / Waterfall (digital)
The Everettes / Soul Thing / Waterfall (digital)
The Leisure Company / Tighten Up / The Leisure Company (digital)
The Winston Brothers / Northern Light / Colemine (LP-track: Drift)
10th Street / Phil's Groove / Mighty Eye (LP-track: 10th Street)
10th Street / War / Mighty Eye (LP-track: 10th Street)
10th Street / (Livin' In) New York City / Mighty Eye (LP-track: 10th Street)
Bobby Womack & J.J. Johnson / Hang On In There (Instrumental) / United Artists (LP-track: Across 110th Street)
Bobby Womack & J.J. Johnson / Across 110th Street / United Artists (LP-track: Across 110th Street)
Marvon Gaye / Main Theme From Trouble Man (2) / Tamla (LP-track: Trouble Man)
Marvon Gaye / "T" Plays It Cool / Tamla (LP-track: Trouble Man)
Ural Thomas & The Pain / My Favorite Song / Bella Union (LP-track: Dancing Dimensions)
Ural Thomas & The Pain / Dancing Dimensions / Bella Union (LP-track: Dancing Dimensions)
The Bamboos with Melbourne Symphony Orchestra / Tomorrow / Pacific Theatre (LP-track: Live At Hamer Hall)
The Bamboos with Melbourne Symphony Orchestra / Red Triangle / Pacific Theatre (LP-track: Live At Hamer Hall)
Wayne Champion / It's Xmas Time / Tramp (LP-track: V/A – Santa's Funk & Soul Christmas Party Vol.4)
Ruth Harley / Christmas Is? / Tramp (LP-track: V/A – Santa's Funk & Soul Christmas Party Vol.4)
Sam Applebaum / The Year Around Christmas / Tramp (LP-track: V/A – Santa's Funk & Soul Christmas Party Vol.4)
Sharon Jones & The Dap-Kings / Ain't No Chimneys In The Projects / Tramp (LP-track: V/A – Santa's Funk & Soul Christmas Party Vol.4)
DeRobert & The Half-Truths / Christmas Kisses / G.E.D. Soul (7"-EP-track: V/A – Super Soul Christmas)
The Pepper Pots / Waiting For The Christmas Light / Jump Up (7")
Nathan Johnston & The Angels Of Libra / Nine Angels Choirs For Christmas / Waterfall (digital)