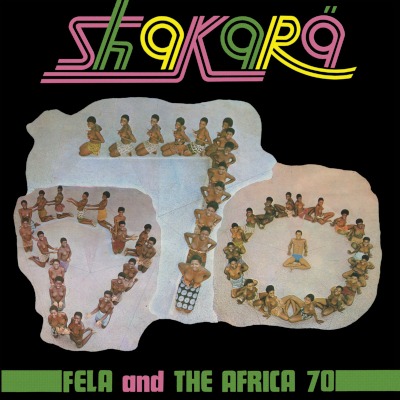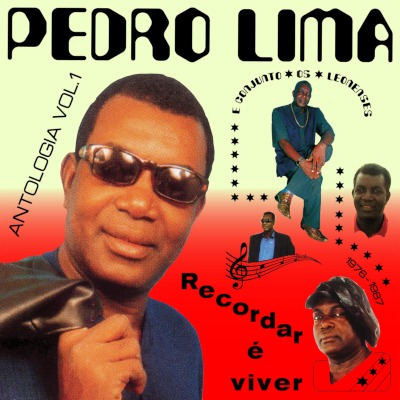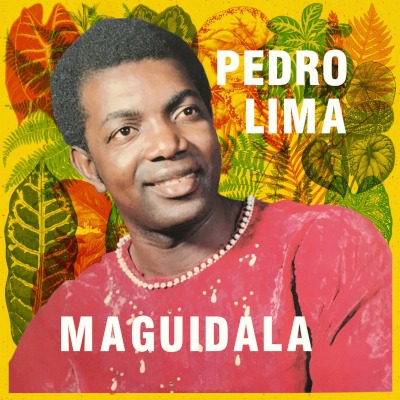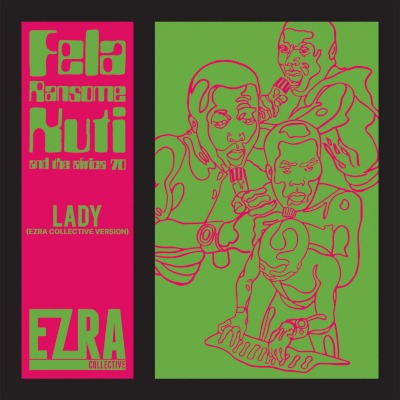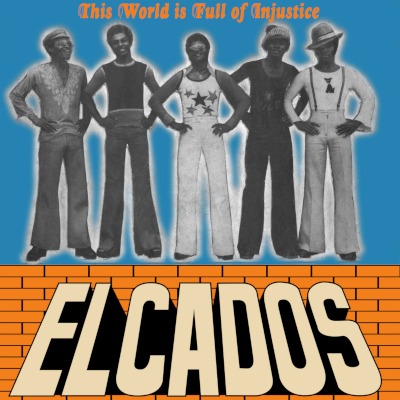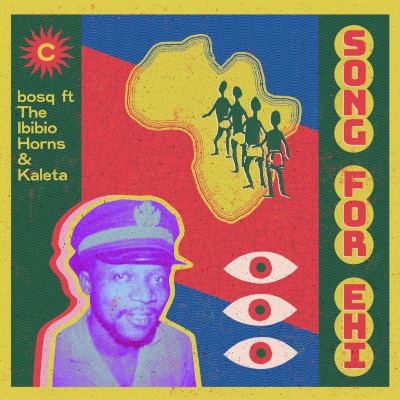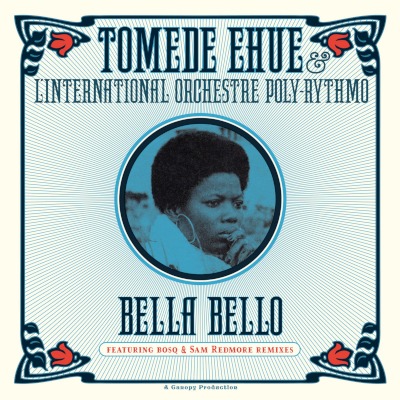 Soulful Global Grooves from Africa and beyond.
Wir begeben uns auf eine musikalische Rundreise durch Afrika, ergänzt um Variationen aus der europäischen und amerikanischen Musikszene.
Im Focus steht zum einen Fela Kuti's Album "Shakara", das 2022 sein 50-jähriges Veröffentlichungs-Jubiläum hatte. Aus diesem Anlass gibt es nun eine Neuauflage, die um eine 7″-Single erweitert wurde, auf der das Ezra Collective die beiden Songs des Albums neu interpretiert. Eine ziemlich gute Idee, die ich sehr spannend finde.
Das Label Les Disques Bongo Joe aus Genf hat schon vor einiger Zeit begonnen die vielfältige Musikszene der westafrikanischen Inseln Sao Thome und Principe zu erforschen und hat nun den ersten Teil einer Werkschau des herausragenden Sängers Pedro Lima veröffentlicht. Die Compilation "Recordar E Viver – Antologia Vol.1" wurde von Thomas Bignon (aka DJ Tom B) zusammengestellt und mit umfangreichen Linernotes versehen. Es ist ein durchgängig spannendes Album, ebenso wie sein bereits 2020 wiederveröffentlichtes Album "Maguidala". Großartig!
Aus Nigeria kommt die Band The Elcados, deren Debüt-Album "This World Is Full Of Injustice" vor kurzem vom Label Afrodelic wiederveröffentlicht wurde. Ein ultra Klassiker des Psychedelic Afro-Funk!
Zum Schluss groovt es ziemlich, denn es gibt eine Reihe von superben Edits von Afrobeat Klassikern.
Viel Spaß beim Anhören!
SOUL UNLIMITED Radioshow 537 on Hearthis.at
Listen to SOUL UNLIMITED Radioshow 537 bySoul Unlimited on hearthis.at
SOUL UNLIMITED Radioshow 537 on Mixcloud
Playlist | SOUL UNLIMITED Radioshow 537 | 15.01.2023 (Wdh. 20.01.2023)
Gyedu-Blay Ambolley / Asamansudo Groove / Aogogo (LP-track: Gyedu-Blay Ambolley And Hi-Life Jazz)
Ezra Collective / No Confusion / Partisan (LP-track: Where I'm Meant To Be)
Kokoroko / Ewa Inu / Brownswood (LP-track: Could We Be More)
Florence Adooni / Yinne / Philophon (7")
Africa Negra / Epa Sa Cata Pabo Manda Mum / Bongo Joe (LP-track: Antologia Vol.1)
Pedro Lima / Floli Xacla / Bongo Joe (LP-track: Recordar E Viver – Antologia Vol.1)
Pedro Lima / Philomene / Bongo Joe (LP-track: Recordar E Viver – Antologia Vol.1)
Pedro Lima / Maguidala / Bongo Joe (LP-track: )
Hallelujah Chicken Run Band / Kare Nanhasi / Analog Africa (LP-track: Take One)
The Movers / Hot Coffee / Analog Africa (LP-track: The Movers Vol. 1 – 1970-1976)
The Elcados / Chokoi And Oreje / Afrodelic (LP-track: This World Is Full Of Injustice)
The Elcados / Ku Mai Da Hankan / Afrodelic (LP-track: This World Is Full Of Injustice)
The Funkees / Life / Soundway (LP-track: Dancing Time)
Fela Kuti & The Africa 70 / Shakara / Knitting Factory (LP-track: Shakara)
Ezra Collective / Lady / Knitting Factory (7"-track: Shakara LP)
Rim Kwaku Obeng / Love Me For Real (Denise Love Hewett Remix) / BBE (digital)
Bosq ft. The Ibibio Horns & Kaleta / Song For Ehi / Canopy (12")
Tomede Ehue & L'International Orchestre Poly-Rythmo / Bella Bello (Bosq Remix) / Canopy (12")
David Walters / No One (Captain Planet Disco Edit) / Heavenly Sweetness (12"-EP-track: Bow Down EP Remixes)