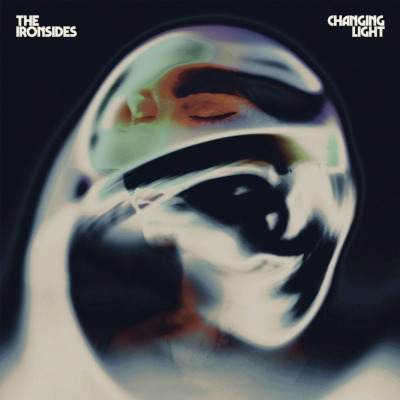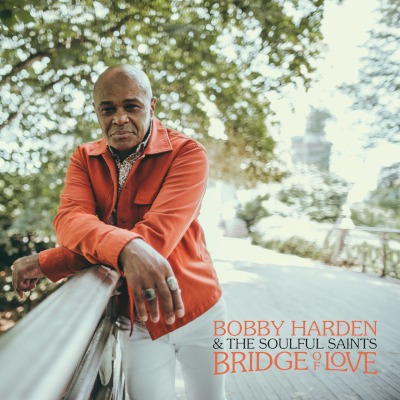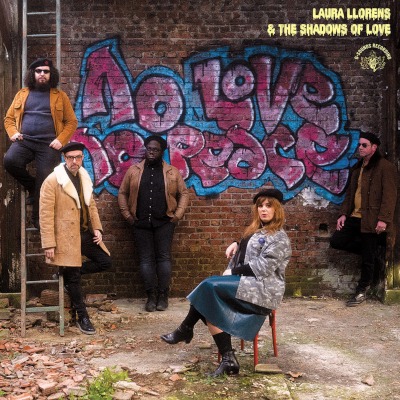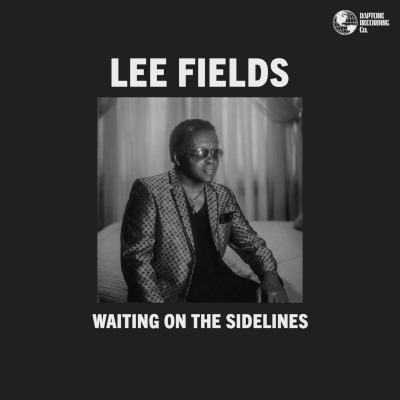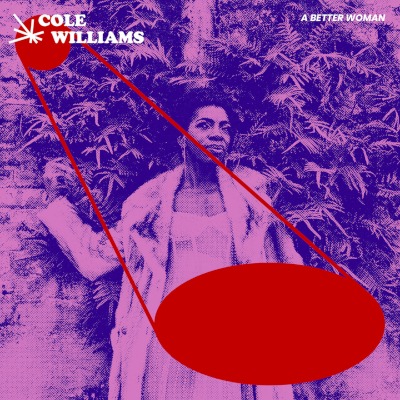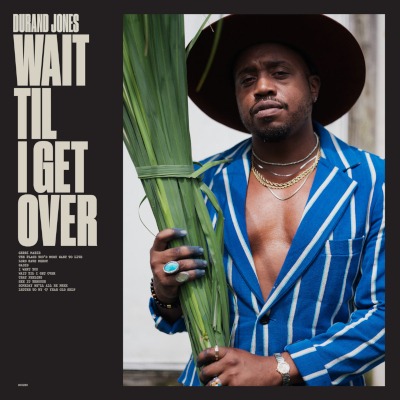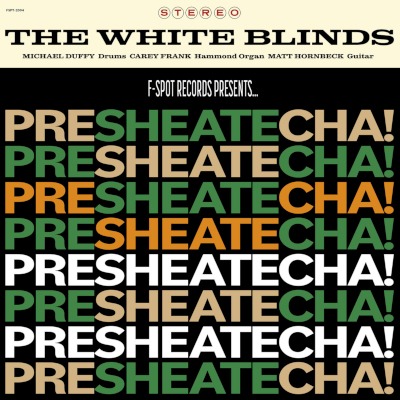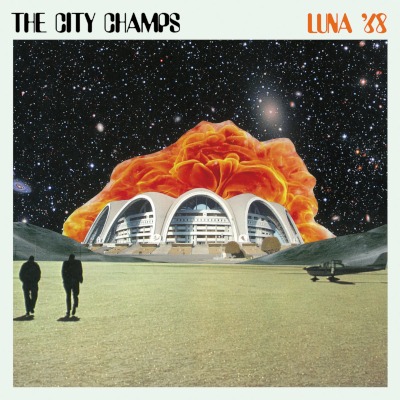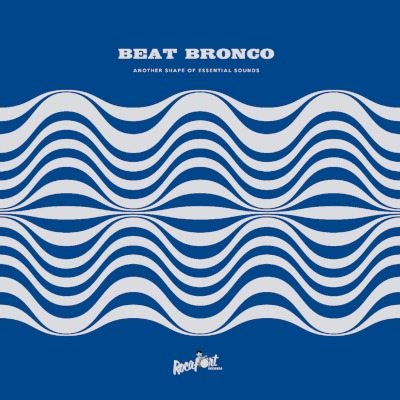 It's Soul-Time!
In dieser Sendung dreht sich wieder alles um den Soul und es gibt ihn in verschiedenen Facetten zu hören.
Es beginnt mit einer Runde cinematischer Soul-Sounds und dem fantastischen Debüt der Ironsides. Das Album "Changing Light" ist stark von Soundtracks europäischer 60er Jahre Filme beeinflusst und auch die europäischen Library Music Komponisten sind eine In­s­pi­ra­ti­ons­quel­le der Band. Die Ironsides glänzen auf ihrem Debütalbum mit starken cinematischen Arrangements mit Streichern und Bläsern und verschmelzen dies mit klassischen Psychedelic Soul Sounds. Es ist nicht überraschend, dass hier Erinnerungen an die ikonischen Arrangements von David Axelrod wachgerufen werden. Ein wirklich großartiges Debütalbum!
Das nächste Highlight ist "Bridge Of Love", das Debütalbum von Bobby Harden & The Soulful Saints. Bobby Harden ist eigentlich kein unbeschriebenes Blatt in der Soulszene, er war der Frontman der "Original Blues Brothers Band", die noch heute von der Stax-Legende Steve Cropper geleitet wird. Zudem hat er bereits mit zahlreichen legendären Soulmusikern zusammengearbeitet, so zum Beispiel Solomon Burke, Ben E. King und Robert Cray. Trotz allem ist er bislang nicht einer breiteren Öffentlichkeit bekannt geworden. Dies könnte sich nun ändern, denn Billy Aukstik, ehemals Trompeter in der Band von Charles Bradley, hat Bobby Harden entdeckt und für sein Label Dala Records gesignt. Nach einigen vielversprechenden Singles ist nun das Debütalbum erschienen. Es glänzt mit großartigen Soulsongs, welche die komplette Bandbreite von klassischem Soul abbilden. Wunderbare Arrangements mit Bläsern, warmen Sounds und der großartigen Soulstimme von Bobby Harden, die von einer exzellenten Band bestens begleitet wird. Eines der bislang besten Soulalben dieses Jahr!
Auch in Frankreich wird an feinen Soul-Sounds gearbeitet. In Paris ist das umtriebige Label Q-Sounds angesiedelt, von dem wir regelmäßig schöne Veröffentlichungen präsentiert bekommen. Aktuell kommt diese von Laura Llorens & The Shadows Of Love. Laura Llorens stammt aus Wisconsin, aber lebt seit langem in Paris. Das neue Album "No Love, No Peace" ist ihr zweites Album für Q-Sounds Recordings und meines Erachtens auch ihr bislang bestes. Soul, der druckvoll und tight ist. Einflüsse von 60er und 70er Soul-Psychedelia und Blaxploitation Soundtracks sind hier hörbar. Sehr schön!
Durand Jones & The Indications sind seit 2016 eine feste Größe in der aktuellen Soul-Szene. Alben wie "American Love-Call" und "Private Space" sind schnell zu Klassikern des Genres geworden. Nun ist Sänger Durand Jones mit einem überraschenden Solo-Album am Start, das den Erwartungen, die man aufgrund seiner Arbeit mit den Indications haben könnte, überhaupt nicht entspricht. Es ist eine Art Konzept-Album geworden, das sich mit seiner Heimat in Hillaryville, Louisiana auseinandersetzt. Die Songs leben daher vom Sound dieser Heimat im ländlichen Süden der USA. Blues, Gospel, Country, Jazz und auch Rock sind da zu hören, aber auch der Soul scheint hin und wieder durch. Fans seiner Arbeiten mit den Indications könnten von diesem Album enttäuscht sein, auch ich tue mich trotz mehrmaligen Anhörens immer noch schwer damit. Wer Durand Jones bisher noch nicht kannte, wird vielleicht eher Gefallen an dem Album finden.
Im letzten Drittel der Sendung dominiert dann der Hammond-Organ Souljazz. Gleich drei spannende Trios sind hier mit neuen Alben am Start, die allesamt bemerkenswert gut sind: The White Blinds, The City Champs und das Beat Bronco Organ Trio. Viel Spaß beim Anhören!
SOUL UNLIMITED Radioshow 552 on Hearthis.at
Listen to SOUL UNLIMITED Radioshow 552 bySoul Unlimited on hearthis.at
SOUL UNLIMITED Radioshow 552 on Mixcloud
Playlist | SOUL UNLIMITED Radioshow 552 | 11.06.2023 (Wdh. 16.06.2023)
Cinephonic / Le Combat / Marlow (LP-track: Visions)
David Axelrod / The Smile / Capitol (LP-track: Song Of Innocence)
The Ironsides / Changing Light / Colemine (LP-track: Changing Light)
The Ironsides / The Web / Colemine (LP-track: Changing Light)
Angels Of Libra / In & Out (feat. Jean Cortis) / Waterfall (LP-track: Revelations)
The Everettes / Into The Night / Waterfall (LP-track: Soul Steps)
Bobby Harden & The Soulful Saints / Feels So Good / Dala (LP-track: Bridge Of Love)
Bobby Harden & The Soulful Saints / Played A Fool By You / Dala (LP-track: Bridge Of Love)
Lee Fields / Waiting On The Sidelines / Daptone (7")
Cole Williams / A Better Woman / Golden Rules (CD-track: V/A – The Originals 3)
Carlton Jumel Smith / Keep On Swinging / Mocambo (7")
Laura Llorens & The Shadows Of Love / Time Is All / Q-Sounds (LP-track: No Love, No Peace)
Laura Llorens & The Shadows Of Love / B.L.M. / Q-Sounds (LP-track: No Love, No Peace)
The Vogs / La / Q-Sounds (LP-track: Du Fond Du Coeur)
Mona & Hammerbrook Sound Machine / Moya Vode / Mocambo (7")
True Loves / CC Stomp / Color Red (LP-track: Famous Last Words)
Scone Cash Players / Cold 40's / Daptone (LP-track: Brooklyn To Brooklin)
Durand Jones / Someday We'll All Be Free / Dead Oceans (LP-track: Wait Till I Get Over)
Durand Jones / See It Through / Dead Oceans (LP-track: Wait Till I Get Over)
The Drawbars / Intro / Color Red (LP-track: One Finger Only)
The White Blinds / Struttin' / F-Spot (LP-track: Presheatecha!)
The White Blinds / Tail Feather / F-Spot (LP-track: Presheatecha!)
The City Champs / A-Meld-A-Marcos / Big Legal Mess (LP-track: Luna '68)
The City Champs / Lockdown City / Big Legal Mess (LP-track: Luna '68)
Beat Bronco Organ Trio / More Space / Rocafort (LP-track: Another Shape Of Essential Sounds)
Beat Bronco Organ Trio / Not Yet / Rocafort (LP-track: Another Shape Of Essential Sounds)
Koko-Jean & The Tonics / Sick & Tired / Buenritmo (7")
Marie Adams & The Tommy Dodson All Stars / That's The Way To Get Along / Tramp (7")
Barbara Trent / Heart Break Hotel / Funk45 (7")
Clarence Wheeler & The Enforcers / Right On! / Atlantic (LP-track: Doin' What We Wanna)