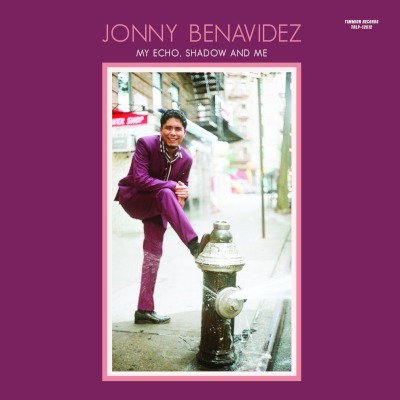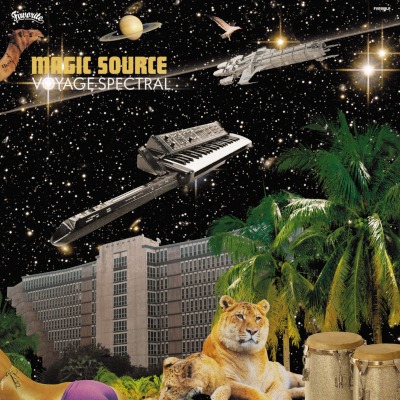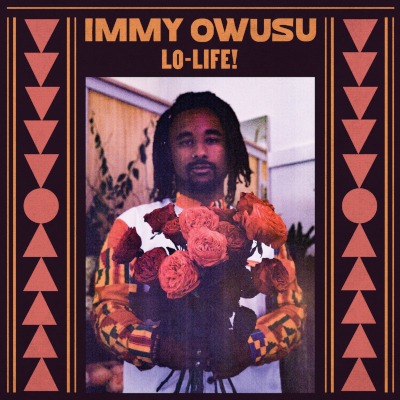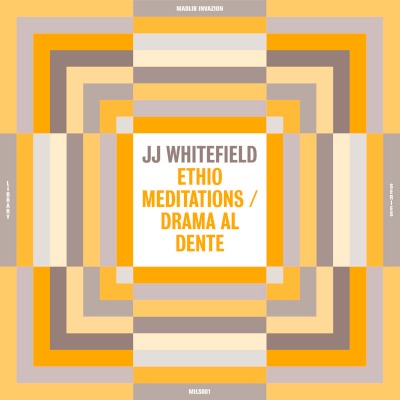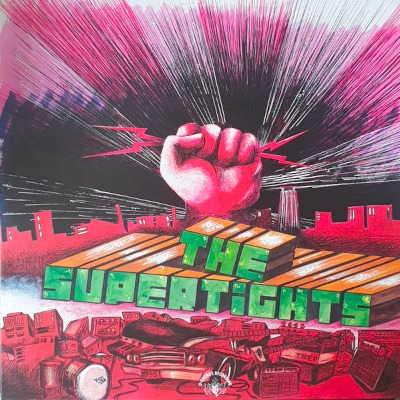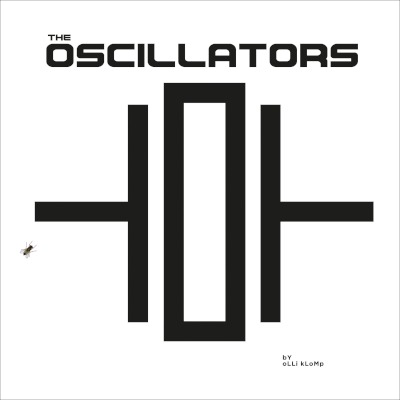 It's Soul Time!
Der Soul steht wieder im Mittelpunkt dieser Sendung, ergänzt um angrenzende Genres wie Funk und Library Music. Zum Auftakt gibt es einen kleinen Mix mit Soul-45s, sowohl aktuelle Aufnahmen als auch einige Modern Soul Klassiker. Danach kommen wir zur ersten Album Vorstellung, dem neuen Album "Voyage Spectral" von Magic Source. Dies ist ein Projekt von Björn Wagner, bekannt durch die Mighty Mocambos und die Bacao Rhythm And Steel Band. Die hier involvierten Musiker kommen auch weitestgehend aus dem Umfeld dieser Bands. Das neue Album finde ich ziemlich gelungen. Neben einer exzellenten Cover-Version des Tom Tom Club Klassikers "Genius Of Love" finden sich hier noch eine Reihe ziemlich cooler Eigenkompositionen, die einen unwiderstehlichen Groove haben. Es war nicht einfach sich auf nur zwei Songs zur Vorstellung zu beschränken. Ein fabelhaftes Album!
Die Supertights sind eine Instrumentalband, die eine explosive Mischung aus Soul, Jazz, Funk & Afro Beat spielen. Darüber hinaus gibt es auch bei einem Song eine Prise Hip Hop zu hören. Eine ziemlich spannende Angelegenheit. Das Debütalbum der Supertights war lange nich mehr erhältlich, doch aktuell sind wieder ein paar Kopien dieses Albums aufgetaucht, die über die Bandcamp-Seite der Band erhältlich sind. Ein exzellentes Album, das ich hier sehr gerne vorstelle und wärmstens empfehlen möchte.
Mit einiger Spannung habe ich auch das Debüt-Album hat Immy Owusu erwartet. Auf "Lo-Life" verknüpft er seine vielfältigen Einflüsse, die von Ghanaischem Highlife von westafrikanischen Künstlern wie Ebo Taylor und William Onyabour bis hin zu psychedelic Folk Ikonen wie Rodriguez reichen, mit aktuellen Sounds seiner australischen Wahl-Heimat. Die Allstar Band mit der er sein Debütalbum eingespielt hat umfasst Mitglieder von Surprise Chef, Karate Boogaloo und The Senegambian Jazz Band. Dabei ist ein großartiges Album herausgekommen, das seither auf meinem Plattenspieler in Heavy Rotation läuft. Konkurrenez gibt es dabei allerdings noch von Jonny Benavidez, der soeben sein Debüt-Album "My Echo, Shadow And Me" veröffentlicht hat. Das hat er zusammen mit der Timmion Records Hausband Cold Diamond & Mink eingespielt. Auf dieses Album habe ich ebenfalls schon lange gewartet. Nach der ersten Single "Let's Get Together", die im Jahr 2017 erschienen ist, war der Wunsch nach mehr von diesem feinen Latin-Soul Sound schnell entstanden. Nun ist es soweit und es ist ein großartiges, absolut begeisterndes Album geworden, das die hohen Erwartungen voll und ganz erfüllt hat. Meine Top-Empfehlung!
Madlib hat auf seinem Label "Madlib Invazion" eine Library Music Serie gestartet, in der jeweils am ersten Freitag eines Monats ein Album veröffentlicht werden soll. Insgesamt 12 Alben sind geplant und JJ Whitefield hat gleich zum Auftakt ein superbes Album vorgelegt: "Ethio Meditations / Drama Al Dente" enthält 19 Songs die stilistisch vielseitig und durchgängig interessant und abwechslungsreich sind.
Zum Schluß kommen dann die Oscillators aus Seatle mit ihrem selbst-betitelten Debüt-Album, das bei Tramp Records erschienen ist. Rauer psychedelischer Funk, mit minimaler Ausrüstung und maximaler Spielfreude aufgenommen. Das ist hörbar gut gelungen. Viel Spaß beim Anhören!
SOUL UNLIMITED Radioshow 557 on Hearthis.at
Listen to SOUL UNLIMITED Radioshow 557 bySoul Unlimited on hearthis.at
SOUL UNLIMITED Radioshow 557 on Mixcloud
Playlist | SOUL UNLIMITED Radioshow 557 | 23.07.2023 (Wdh. 28.07.2023)
Say She She / Trouble / Karma Chief (7")
Carrie Cleveland / Love Will Set You Free / Kalita (7")
Fay Hill / This Is A Blessing (Drum Break Edit) / P-Vine (7")
Marcia Hines / You Gotta Let Go / Mukatsuku (7")
Dayton Grey / Love Is On The Line / Cordial (7")
Homegrown Syndrome / Got The Love / Athens Of The North (7")
Norfolk / You Are My Doll Baby / Athens Of The North (7")
Midnight Express / Danger Zone / PPU (7")
Magic Source / Speedboat To Atlantis / Favorite (LP-track: Voyage Spectral)
Magic Source / Saturn Moon Dive / Favorite (LP-track: Voyage Spectral)
Bacao Rhythm & Steel Band / Kaiso Noir / Big Crown (digital)
The Mighty Mocambos / International Cypher / Rocafort (7")
The Supertights / Hey Yaaaaaaaa! / Q-Sounds (LP-track: The Supertights)
The Supertights / Apres La Pluie / Q-Sounds (LP-track: The Supertights)
Little Clara & The Chacals / Jamais La Pour Moi / Q-Sounds (7")
Maiiah & Angels Of Libra / I'm A Good Woman / Waterfall (digital)
Bobby Oroza & El Michels Affair / Whatcha Know / Big Crown (7″)
Immy Owusu / Holy Shoulders / Hopestreet (LP-track: Lo-Life!)
Immy Owusu / Sunsum Dware / Hopestreet (LP-track: Lo-Life!)
Alan Evans Trio / Gimme Some Momo / Vintage League Music (digital)
Soul Tune Allstars feat. Carlton Jumel Smith / Looking For Trouble / Soul Tune (digital)
Sunny & The Sunliners / Sitting In The Park / Big Crown (LP-track: Mr. Brown Eyed Soul Vol.2)
Jonny Benavidez / Do What You Wanna Do / Timmion (LP-track: My Echo, Shadow And Me)
Jonny Benavidez / My Echo, Shadow And Me / Timmion (LP-track: My Echo, Shadow And Me)
Emilia Sisco / Trouble / Timmion (7″)
Les Imprimes / I'll Never Leave / Big Crown (7")
Misha Panfilov Sound Combo / Kopli Highway / Funk Night (7")
JJ Whitefield / Strozzapreti / Madlib Invazion (LP-track: Ethio Meditations / Drama Al Dente)
JJ Whitefield / Maccheroni / Madlib Invazion (LP-track: Ethio Meditations / Drama Al Dente)
The Oscillators / Spinning Species / Tramp (LP-track: The Oscillators)
The Oscillators / Pull One Down / Tramp (LP-track: The Oscillators)