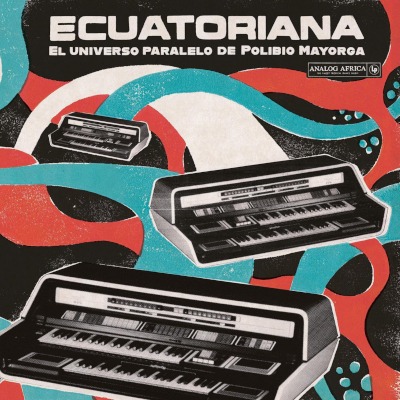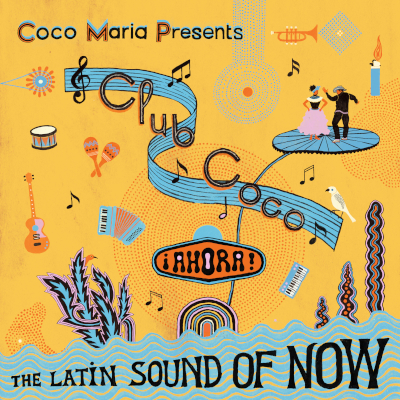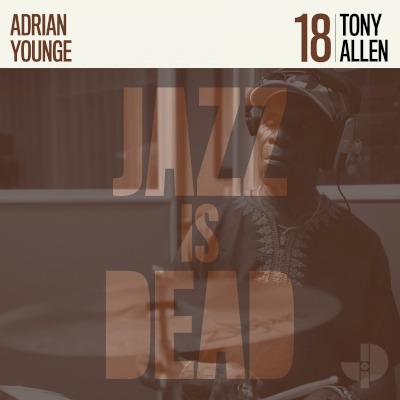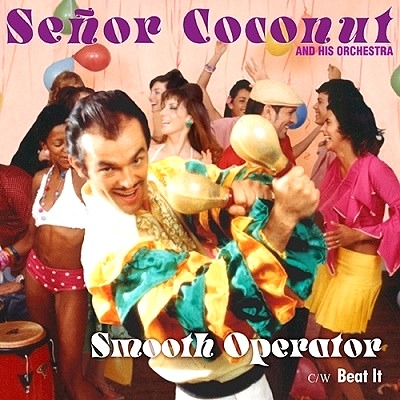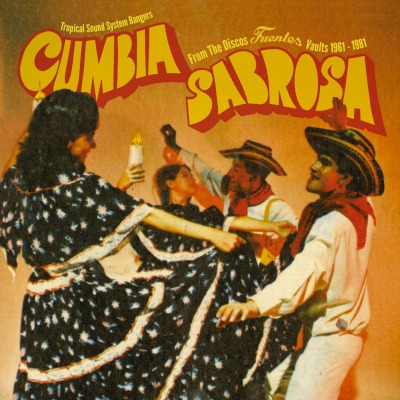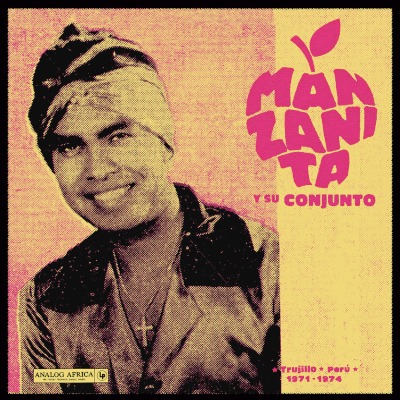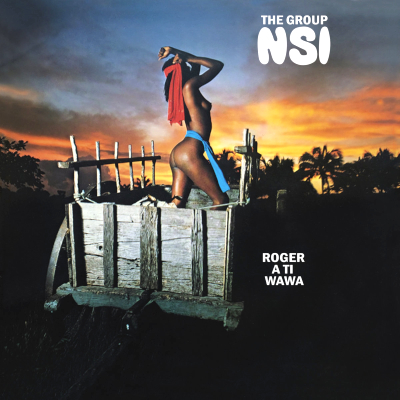 Wir begeben uns auf eine musikalische Reise von den Anden bis nach Nigeria.
Erster Höhepunkt dieses Trips ist die Compilation "Ecuatoriana – El Universo Paralelo de Polibio Mayorga 1969​-​1981", die bei Analog Africa erschienen ist. Das Label setzt mit dieser kuriosen Compilation die Erforschung des Cumbia der Anden fort. Im Mittelpunkt steht hier der Musiker Polibio Mayorga, der mit seinen psychedelisch anmutenden Moog-Synthisizer-Sounds die traditionellen Rhythmen Ecuadors modernisiert hat. So entstand eine spannende Fusion aus elektronischen Sounds und und den tropischen Melodien der Anden. Dieser in den 70er Jahren futuristisch klingende Anden-Cumbia fand in Ecuador großen Anklang und steigerte das öffentliche Interesse an dieser Musik. Aus heutiger Sicht mag diese Musik für uns Europäer kurios und etwas gewöhnungsbedürftig klingen. Doch hat man diese Songs mehrmals gehört, dann bekommt man sie nicht mehr aus dem Kopf. Magisch!
Passend dazu präsentiert uns Coco Maria auf ihrer neuen Compilation den Latin-Sound von heute. Der muss nicht immer zwingend aus Lateinamerika kommen. Auf "Club Coco: Ahora! The Latin Sound Of Now" finden wir sowohl lateinamerikanische Künstler, als auch europäische und israelische Künstler. Alle Songs sind ziemlich spannend und die Compilation ist zudem sehr abwechslungsreich. Fabelhaft!
Das portugisische Label "Mad About Records" hat nicht nur einen genialen Namen, sondern auch ein ein erlesenes Repertoire an Wiederveröffentlichungen von raren Perlen der Musikgeschichte. Vorzugsweise aus dem Bereich Jazz, Soul, Funk, Brasil und Latin, also genau das Richtige für Soul Unlimited. Vor einem Jahr haben sie das rare Album "Roger A Ti Wawa" von The Group NSI wiederveröffentlicht. Diese Band kommt von Guadeloupe und wurde von den Brüdern Decimus gegründet, die vor allem auch durch die Band Kassav bekannt wurden. Ein sehr schönes Album.
Zum Schluss sind wir dann in Nigeria angekommen. Von Tony Allen, dem legendären Drummer und Erfinder des Afrobeats, gibt es posthum ein neues Album. Im Sommer 2018 war Tony Allen in den Linear Labs Studios von Adrian Younge zu Gast und hat die Schlagzeug-Spuren für dieses Album aufgenommen. Im April 2020 ist Tony Allen im Alter von 80 Jahren gestorben. Nun hat Adrian Younge die Aufnahmen von damals vollendet und die Produktion fertig gestellt. Die Musik wurde von ihm und Tony Allen geschrieben. Es ist ein wunderbares Album geworden, im typischen Afrobeat Sound den Tony Allen wie kein anderer geprägt hat. Ein sehr schönes Mosaiksteinchen im bedeutenden musikalischen Vermächtnis des großen Tony Allen! Viel Spaß beim Anhören!
SOUL UNLIMITED Radioshow 561 on Hearthis.at
Listen to SOUL UNLIMITED Radioshow 561 bySoul Unlimited on hearthis.at
SOUL UNLIMITED Radioshow 561 on Mixcloud
Playlist | SOUL UNLIMITED Radioshow 561 | 03.09.2023 (Wdh. 08.09.2023 / 10.09.2023 / 15.09.2023)
Senor Coconut And His Orchestra / Smooth Operator / Jet Set (7")
Alex Mendoza Y Sus Poetas Del Ritmo / Cumbealo! / Names You Can Trust (7")
Los Golden Boys / Se Trabo La Banda / Rocafort (7"-Set: V/A – Cumbia Sabrosa)
Peyo Torres Y Sus Diablos Del Ritmo / Lucy / Rocafort (7"-Set: V/A – Cumbia Sabrosa)
Los Mirlos / Sonido Amazonico / Barbes (LP-track: V/A – The Roots Of Chicha)
Manzanita Y Su Conchunto / Shambar / Analog Africa (LP-track: Manzanita Y Su Conchunto)
Sonido Verde de Moyobamba / Alegria Verde / Analog Africa (LP-track: Sonido Verde de Moyobamba)
Fresa Juvenil De Tarapoto / Cumbion Universal / Analog Africa (LP-track: V/A – Peru Selvatico)
Junior Y Su Equipo / Alegrate / Analog Africa (LP-track: V/A – Saturno 2000)
Polibio Y Su Vibrafono / Altas Horas / Analog Africa (LP-track: V/A – Ecuatoriana)
Junior Y Su Equipo / America Indio / Analog Africa (LP-track: V/A – Ecuatoriana)
Orti, Mayorga Y Chiriboga / Munequita Blanca / Analog Africa (LP-track: V/A – Ecuatoriana)
Los Pirana / Puerta Del Sol / Bongo Joe (LP-track: V/A – Club Coco: Ahora! The Latin Sound Of Now)
Candeleros / El Bravo / Bongo Joe (LP-track: V/A – Club Coco: Ahora! The Latin Sound Of Now)
Iko Cherie / Lepidoptera / Bongo Joe (LP-track: V/A – Club Coco: Ahora! The Latin Sound Of Now)
Insolito Universo / El Chivo (feat. Letitia Sadier) / Olindo (LP-track: Ese Puerto Existe)
Flowering Inferno / Cumbia Sobre El Mar (El Buho Remix) / Wonderwheel (7")
Captain Planet / Hammock Dreams / Bastard Jazz (LP-track: Sounds Like Home)
Ireke / Petit A Petit (feat. Agnes Helene) / Underdog (LP-track: Tropikadelic)
Joao Selva / Vai Te Curar (Voilaaa Remix) / Underdog (LP-track: Passarinho Remix)
The Bongo Hop / Ventana (Voilaaa Remix) / Underdog (LP-track: La Napa)
Setenta / Madame Shingaling / Latin Big Note (LP-track: Paris To Nueva-York)
Elia Y Elizabeth / Alegria / Razor-N-Tape (7")
Poder Del Alma / Mimo / Discodelic (7")
King Wellington / Shango / Soundway (7")
The Group NSI / NSI Ho / Mad About Records (LP-track: Roger A Ti Wawa)
The Group NSI / Mon Epi Vou / Mad About Records (LP-track: Roger A Ti Wawa)
Tony Allen & Adrian Younge / Oladipo / Jazz Is Dead (LP-track: Jazz Is Dead 18)
Tony Allen & Adrian Younge / Ebun / Jazz Is Dead (LP-track: Jazz Is Dead 18)