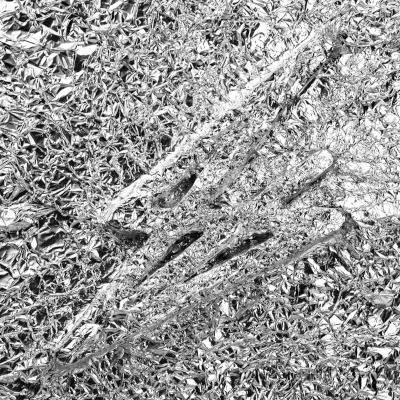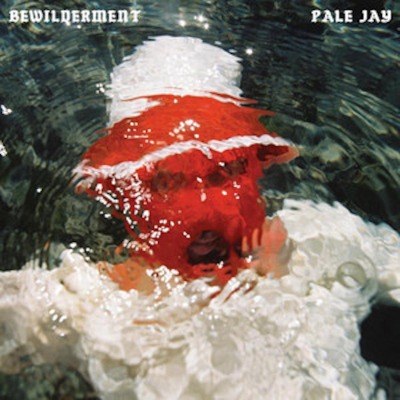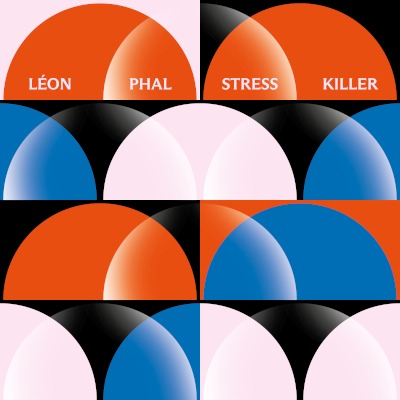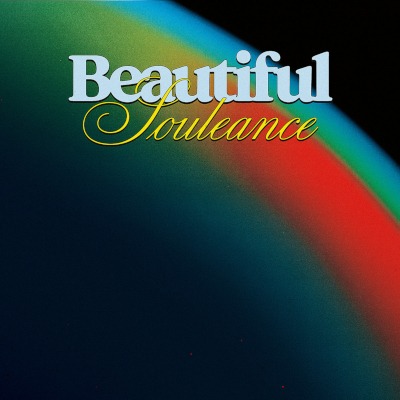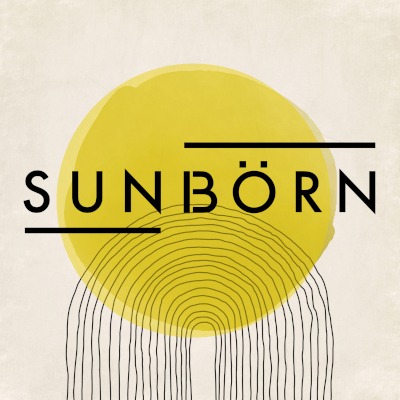 What's Wrong With Groovin' ?
Ja, es darf grooven! Willkommen zu einer bunten Auswahl unterschiedlicher Musik mit einem gewissen, möglicherweise unwiderstehlichen Groove. Los geht's ganz klassisch mit einem erstmalig auf 7″ Vinyl veröffentlichten Song von der großartigen Aretha Franklin. Sie interpretiert mit "So Soon" einen Van McCoy Song auf ihre einzigartige Weise.
Das erste aktuelle Soul-Album das ich in dieser Sendung vorstelle kommt von Pale Jay. Mit seinem Mini-Album "Bewilderment" nimmt er uns mit auf eine Reise der Selbstfindung. Bewilderment, das Gefühl der Ratlosigkeit und Verwirrung, ist die Inspiration für dieses Album. Es ist eine harmonische Mischung aus Dusty Soul und Slow Disco, mit Streicherarrangements, die im Zusammenspiel mit den beatlastigen Produktionen eine besondere Magie entstehen lassen.
Mit Leon Phal geht es dann in eine andere Richtung. Der französich-schweizerische Saxophonist taucht auf seinem Album "Stress Killer" tiefer in den Raum zwischen Nachtclub- und Jazzclub-Kultur ein. Seine Idee ist es, die Leute zum Tanzen zu bringen, indem man sich dem Jazz als Clubmusik nähert. Es entsteht eine klangliche Nähe zum Nachtclub – Sound, die jedoch ohne Einsatz von Maschinen und Elektronik nur aus der traditionellen Jazz-Quintett Besetzung entsteht.
Die Band Sunbörn ist nicht wirklich neu, sondern hat in den letzten 10 Jahren unter dem bisherigen Bandnamen The Kuti Mangoes drei tolle Alben veröffentlicht. War am Anfang noch die Inspiration durch Fela Kutis Afrobeat im Bandsound dominierend, so hat sich der Sound der Band in den letzten Jahren weiterentwickelt und es sind viele neue musikalische Einflüsse aus anderen Regionen der Welt hinzugekommen, was schon beim letzten Album "Afrotropism" deutlich wurde. Dies führte letztendlich zu Umbenennung der Band in Sunbörn. Ihr neues Album glänzt wieder mit satten Bläsern und hypnotischen Grooves. Das Album war bereits digital im April veröffentlicht worden, nun ist es endlich auch als Vinyl-LP erschienen.
Das französische Produzenten-Duo Souleance ist schon seit 2009 aktiv und hat zahlreiche Veröffentlichungen beim Label First Word gemacht. Für ihr neues Album gibt es eine Kooperation mit dem Label Heavenly Sweetness. Das Album "Beautiful" bringt 15 clubtaugliche tracks, die sich im Spannungsfeld zwischen elektronischen Sounds, Funk und einer kräftigen Prise globalem Soul bewegen.
Mit ihrem zweiten Album "Silver" ist dem Sängerinnen-Trio Say She She der große Wurf gelungen. Die drei Damen ziehen maximalen Nutzen aus dem Spannungsfeld, das durch ihre unterschiedlichen Timbres und Stile entsteht. Die gut eingespielt Band aus Musikern, die ansonsten bei der besten bekannten Formation Orgone spielen, macht das ganze Set perfekt. Das Doppel-Album überzeugt auf voller Länge, die Platte der Woche!
Seit seinem Debüt-Album bin ich ein Fan von Reuben Vaun Smith. Es ist bemerkenswert wie sich seine Musik mit der Zeit entwickelt. Nun hat er sein drittes Album "Da Cuckoo Ya Ya" veröffentlicht, das ich wieder außerordentlich gut finde. Schön groovende Songs mit vielfältigen musikalischen Einflüssen. Viel Spaß beim Anhören!
Please find post in english below
SOUL UNLIMITED Radioshow 564 on Hearthis.at
Listen to SOUL UNLIMITED Radioshow 564 bySoul Unlimited on hearthis.at
SOUL UNLIMITED Radioshow 564 on Mixcloud
Playlist | SOUL UNLIMITED Radioshow 564 | 08.10.2023 (Wdh. 13.10.2023)
Aretha Franklin / So Soon / Soul4Real (7")
Bobby Harden & The Soulful Saints / Feels So Good / Dala (LP-track: Bridge Of Love)
Smoke / I Can Feel Your Love / P-Vine (LP-track: Risin')
Soul Tune Allstars feat. Carlton Jumel Smith / Looking For Trouble / Soul Tune (LP-track: The Soul of the Viking)
Maiiah & Angels Of Libra / Kava / Waterfall (digital)
The Faithful Brothers / The Town I Live In / Mr. Mellow's Music (LP-track: The Faithful Brothers)
Jonny Benavidez / Do What You Wanna Do! / Timmion (7")
Pale Jay / In Your Corner / Karma Chief (LP-track: Bewilderment)
Pale Jay / Bewilderment / Karma Chief (LP-track: Bewilderment)
Eddie Chacon / Pleasure, Joy And Happiness / Day End (LP-track: Pleasure, Joy And Happiness)
Leon Phal / Naima / Heavenly Sweetness (LP-track: Stress Killer)
Leon Phal / Fuck Yeah / Heavenly Sweetness (LP-track: Stress Killer)
Sunbörn / Dancing In The Dusk / Tramp (LP-track: Sunbörn)
Sunbörn / Beach Chase / Tramp (LP-track: Sunbörn)
Souleance / Out Of Touch (Feat. Kit Sebastian) / Heavenly Sweetness (LP-track: Beautiful)
Souleance / Rapsodie / Heavenly Sweetness (LP-track: Beautiful)
Say She She / C'est Si Bon / Karma Chief (LP-track: Silver)
Say She She / Echo In The Chmber / Karma Chief (LP-track: Silver)
Say She She / Reeling / Karma Chief (LP-track: Silver)
Reuben Vaun Smith / Da Cuckoo Ya Ya / Ubiquity (LP-track: Da Cuckoo Ya Ya)
Reuben Vaun Smith / Milanoo Caravan / Ubiquity (LP-track: Da Cuckoo Ya Ya)
Nu Genea / Praja Magia / NG (LP-track: Bar Mediterraneo)
Wizdom / I'm So In Love With You / Kay-Dee (7")
Jack Sass Band / Where Is The Love (You Promised Me) / Sol Discos (LP-track: V/A – Message In Our Music Vol.1)
Nicola Conte / Into The Light Of Love / Far Out (LP-track: Umoja)
Papaya / Favela / Mr. Bongo (LP-track: V/A – With Love Vol.1)
Young Holt Trio / Wack Wack / Brunswick (7")
—————————————————–
What's Wrong With Groovin' ?
Yes, it may groove! Welcome to a colorful selection of different music with a certain, possibly irresistible groove. We start off in a very classic way with a song by the great Aretha Franklin, released for the first time on 7″ vinyl. She interprets a Van McCoy song in her unique way with "So Soon".
The first recent soul album I'm featuring in this show comes from Pale Jay. With his mini album "Bewilderment" he takes us on a journey of self-discovery. Bewilderment, the feeling of helplessness and confusion, is the inspiration for this album. It is a harmonious blend of Dusty Soul and Slow Disco, with string arrangements that create a special magic in the interplay with the beat-heavy productions.
With Leon Phal, things go in a different direction. The French-Swiss saxophonist dives deeper into the space between nightclub and jazz club culture on his album "Stress Killer". His idea is to get people dancing by approaching jazz as club music. The result is a sonic closeness to the nightclub sound, but without the use of machines and electronics only from the traditional jazz quintet instrumentation.
The band Sunbörn is not really new, but has released three great albums in the last 10 years under the previous band name The Kuti Mangoes. While in the beginning the band sound was dominated by Fela Kuti's Afrobeat inspiration, the band's sound has evolved in recent years and many new musical influences from other regions of the world have been added, which was already evident on the last album "Afrotropism". This eventually led to renaming the band to Sunbörn. Their new album shines again with lush horns and hypnotic grooves. The album had already been released digitally in April, and now it has finally been released as a vinyl LP.
The French producer duo Souleance has been active since 2009 and has made numerous releases on the label First Word. For their new album there is a cooperation with the label Heavenly Sweetness. The album "Beautiful" brings 15 club-ready tracks that move in the field of tension between electronic sounds, funk and a strong pinch of global soul.
With their second album "Silver", the singer trio Say She She has hit the big time. The three ladies take maximum advantage of the tension created by their different timbres and styles. The well-rehearsed band of musicians who otherwise play with the best known formation Orgone makes the whole set perfect. The double album convinces at full length, the record of the week!
I have been a fan of Reuben Vaun Smith since his debut album. It's remarkable how his music evolves over time. Now he has released his third album "Da Cuckoo Ya Ya" which I again find exceptionally good. Nice grooving songs with diverse musical influences. Have fun listening to it!