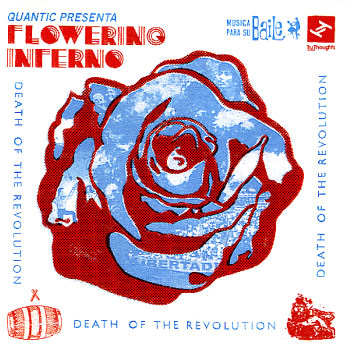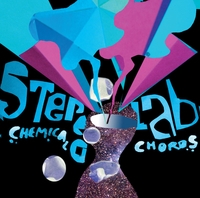 Im ersten Teil der Sendung möchte ich zwei neue Platten vorstellen: Zum einen das neue Album von Stereolab, eine Band, die mit ihrem frankophilen Easy-Listening-Pop seit Jahren zu meinen Favoriten zählen. Zum anderen Flowering Inferno, das neue Projekt von Will Holland, besser bekannt als Quantic. Auf dem Debut-Album "Death Of The Revolution" produziert Will Holland eine sommerlich frische Mixtur aus Dub-Reggae und lateinamerikanischen Rhythmen. Exzellent!
Im zweiten Teil gibt es dann ein Mixset mit einigen neuen Dancefloor-Jazz-Produktionen, Modern Soul und Boogie-Klassikern.
Viel Spass beim anhören.
Playlist | SOUL UNLIMITED Radioshow 030 | 24.08.2008 (Wdh. 29.08.2008)
Interpret / Titel / Label (Format)
Stereolab / Cellulose Sunshine / 4AD (LP-track: Chemical Chords)
Stereolab / Neon Beanbag / 4AD (LP-track: Chemical Chords)
Stereolab / Nous Vous Demadons Pardon / 4AD (LP-track: Chemical Chords)
Docteur Raymond T. / Le Quizz / Tour Eiffel (7″)
Recloose ft. Joe Dukie / Deeper Waters / Sonar Kollektiv (12″)
Fat Freddy's Drop / The Camel / Kartel (12″)
Flowering Inferno / Westbound train / Tru Thoughts (CD-track: Death Of The Revolution)
Flowering Inferno / Mi Chocolatina / Tru Thoughts (CD-track: Death Of The Revolution)
Flowering Inferno / Alegria En Bella Vista / Tru Thoughts (CD-track: Death Of The Revolution)
Flowering Inferno / Death Of The Revolution / Tru Thoughts (CD-track: Death Of The Revolution)
Flowering Inferno / Cuidad Del Swing / Tru Thoughts (CD-track: Death Of The Revolution)
Dublex Inc. / Bienvenido (7″ Version) / Scribble (12″-EP-Track: Grande Buffo EP)
Hi Perspective / Expansions / Hot Casa (12″)
Nu Tropic / Jessica / Jazzmin (7″)
Sleepwalker / Brotherhood / Jazzmin (12″)
Bennson / Whatever it Is (Pt.1) / Raw Fusion (12″)
Lenny Williams / Choosing You / ABC (12″)
Dexter Wansel / Life On Mars / Philadelphia International (12″)
Freak / Life Goes On / Soul Spectrum (12″)
Larry London Project / A Love Like That / Sundae Soul (12″)
Lee McDonald / I'll Do Anything For You (Orginal Extended Version) / Favorite (12″)
Mr. Scruff / Kalimba / Ninja Tune (12″)