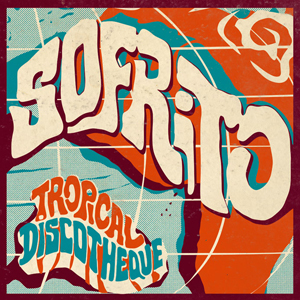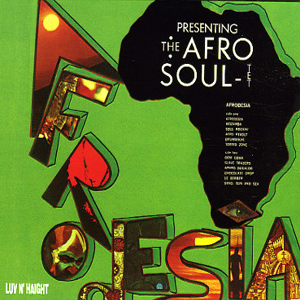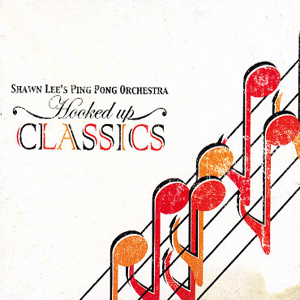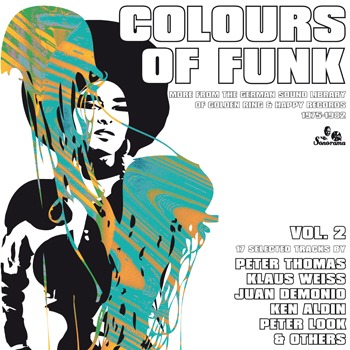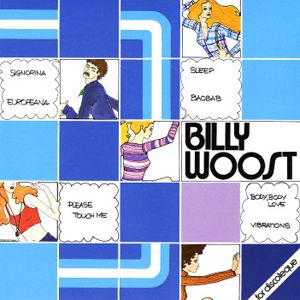 Das Label Luv'n'Haight eröffnet das neue Jahr mit einer Wiederveröffentlung eines raren Sammlerstücks: Percussiver Jazz mit einer kräftigen Prise Soul, so könnte man den streckenweise exotisch anmutenden Sound des Albums "Afrodesia" von The Afro Soul-Tet beschreiben. Doch hört es euch selbst an, es lohnt sich!
Bereits im Dezember letzten Jahres erschien bei Ubiquity das Album "Hooked Up Classics" von Shawn Lee's Ping Pong Orchestra. Bei diesem Projekt dreht Shawn Lee Klassik-Hits durch den Ping Pong Orchestra Wolf. Wenn man, so wie ich, nicht viel für klassische Musik übrig hat, könnte man vom Ergebnis angenehm überrascht sein.
Schon die erste "Colors Of Funk" Compilation bei Sonorama hat mir bestens gefallen. Um so besser dass die Ende letztes Jahr erschienene zweite Folge nun endlich auch den Weg in meine Plattensammlung gefunden hat. Zwei Stücke daraus, die eine Funk-Party mit Leichtigkeit zum kochen bringen können, gibt es in der Sendung zu hören. Damit seid ihr dann auch schon bestens auf Billy Woost eingestimmt. Sein ursprünglich 1977 auf einem italienischen Label erschienenen Album wurde jetzt wieder veröffentlicht. Discoide Songs, die sofort in die Beine gehen. Absolut klasse!
Das kann man ebenfalls von der Compilation sagen, welche die Sofrito-Crew aus London zusammengestellt hat: "Tropical Discoteque" versammelt rare lateinamerikanische Originalsounds, einige Edits und einen exklusiven Quantic-Track "Cumbia de Mochilla". Eine rundum gelungene Sache, die Spass und vor allem Lust zum Tanzen macht.
Viel Spass beim Anhören!
Soul Unlimited Radioshow 135 on Mixcloud
Playlist | SOUL UNLIMITED Radioshow 135 | 16.01.2011 (Wdh. 21.01.2011)
Interpret / Titel / Label (Format)
The Lost Generation / This Is The Lost Generation / Brunswick (LP-track: Young, Tough And Terrible)
Lowrell / Mellow Mellow Right On / AVI Records (LP-track: Lowrell)
Soft Soul Transition / Soft Soul Transition / Les Disques Superfriends (7″)
Charles Bradley & Menahan Steet Band / No Time For Dreaming / Dunham (7″)
Jimmy Lewis / Theme From Solomon King / Sal.Wa Records (LP-track: O.S.T. – Solomon King)
Shawn Lee's Ping Pong Orchestra / Also Sprach Zarathustra / Ubiquity (CD-track: Hooked Up Classics)
Shawn Lee's Ping Pong Orchestra / Funeral March / Ubiquity (CD-track: Hooked Up Classics)
The Afro Soul-Tet / Soul Rockin' / Luv'N'Haight (CD-track: Afrodesia)
The Afro Soul-Tet / Chocolate Drop / Luv'N'Haight (CD-track: Afrodesia)
The Afro Soul-Tet / Aphro Bugaloo / Luv'N'Haight (CD-track: Afrodesia)
Ricky-Tick Big Band / Skalitzer Special / Ricky-Tick Records (LP-track: Ricky-Tick Big Band)
Frank Mantis / El Paso Freeway / Sonorama (LP-track: V/A – Colors Of Funk Vol.2)
Juan Demonio / Again Please / Sonorama (LP-track: V/A – Colors Of Funk Vol.2)
Billy Woost / Body Body Love / Heavy Duty Shit (LP-track: Billy Woost)
Billy Woost / Signorina / Heavy Duty Shit (LP-track: Billy Woost)
Lord Echo / Thinking Of You / Economy (CD-track: Melodies)
Greenwood Rhythm Coalition / Cumbia Kikuchi / Names You Can Trust (7″)
Quantic Y Su Conjunto Los Miticos del Ritmo / Cumbia De Mochilla / Strut (LP-track: V/A – Sofrito: Tropical Discotheque)
Banda Los Hijos De La Nina Luz / Quiro Amanacer / Strut (LP-track: V/A – Sofrito: Tropical Discotheque)
Frente Cumbiero / Pitchito / Strut (LP-track: V/A – Sofrito: Tropical Discotheque)
Fair Nick Stars / Arrete Mal Parle / Strut (LP-track: V/A – Sofrito: Tropical Discotheque)
DJ Goodka & DJ Moar / Latin Mood / Trad Vibe (7″)
Lanu feat. Megan Washington / Beautiful Trash / Tru Thoughts (7″)
Nene Vasques / Mi Historia Del Son / Agogo (7″)
Jungle By Night / Get Busy / Kindred Spirits (7″)