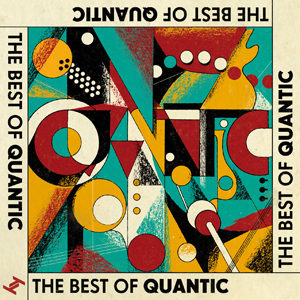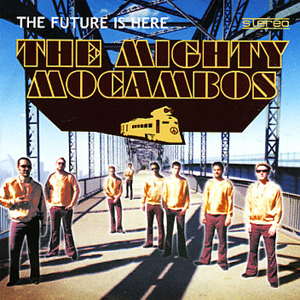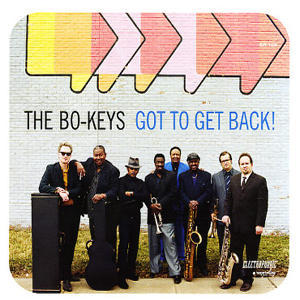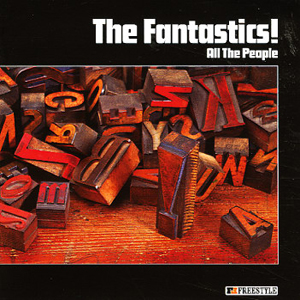 Vor gut 10 Jahren wurde das erste Album von Will Holland aka Quantic veröffentlicht. In zehn Jahren hat dieser Musiker, Produzent und DJ ganze dreizehn Alben, sowie unzählige Remixe veröffentlicht. Sein neues 14. Album ist daher nun eine Best-Of Compilation aus dem versatilen Schaffen unter verschiedenen Projekt- und Bandnamen. Wenn man noch kein Quantic-Album besitzt, dann ist dies der perfekte Einstieg.
Die Mighty Mocambos kann man zu Recht als die derzeit beste deutsche Funk Band bezeichnen. Schon das mit Gizelle Smith als Sängerin eingespielte Debüt-Album war ganz große Klasse. Das nun erschienene zweite Album kann die hohen Erwartungen voll und ganz erfüllen. Knarziger Funk, der definitiv partytauglich ist. Die Songs sind mal instrumental, mal mit Sängerin (exzellent: Su Kramer und Caroline Lacaze) oder mit Hop-Hop-Attitude eingespielt. Die Mighty Mocambos Interpretation des Grandmaster Flash & The Furious Five Klassikers "The Message" begeisterte nicht nur Kenny Dope, der das Stück remixte und auf seinem Label Kay-Dee herausbrachte, sondern wurde auch von anderen legendären Hip-Hop Heroes gehört. So sind auf dem neuen Album bei zwei Songs Africa Bambaataa, Charlie Funk und King Kamozie zu hören. Ein großartiges Album, meine Platte der Woche!
Die Bo-Keys aus Memphis machen schönen Souther Funk, in bester Stax und Hi Records Tradition. Einige der ältern Band-Mitglieder waren dem schon zu den Hochzeiten dieser ledendären Labels aktiv: Gitarist Skip Pitts spielte zum Beispiel das Wah-Wah-Intro zu "Theme From Shaft". Aus den Songs des neuen Albums "Got To Get Back" atmet sozusagen der Geist dieser Zeit. Ein wunderbares Album!
Hammond-Organ lastigen Souljazz vom Feinsten gibt es auf dem neuen Album der Fantastics: "All The People" heißt es und ist definitiv hörenswert.
Zum Abschluss gibt es dann 45er Singles im Mix.
Viel Spaß beim Anhören!
Soul Unlimited Radioshow 166 on Mixcloud
Playlist | SOUL UNLIMITED Radioshow 166 | 02.10.2011 (Wdh. 07.10.2011 / 09.10.2011 / 14.10.2011)
Interpret / Titel / Label (Format)
The Dynamics / Pablo / Favorite (CD-track: 180.000 Miles & Counting)
Flowering Inferno / Cuidad Del Swing / Tru Thoughts (CD-track: The Best Of Quantic)
Quantic / Mi Swing Es Tropical / Tru Thoughts (CD-track: The Best Of Quantic)
Quantic And His Combo Barbaro / Linda Morena / Tru Thoughts (CD-track: The Best Of Quantic)
Quantic / Life In The Rain / Tru Thoughts (CD-track: The Best Of Quantic)
Quantic Soul Orchestra / Hold It Down / Tru Thoughts (CD-track: The Best Of Quantic)
The Mighty Mocambos / The Sun Shines Tonight / Legere (CD-track: The Future Is Here)
The Mighty Mocambos / Physique / Legere (CD-track: The Future Is Here)
The Mighty Mocambos / Struggle And Triumph / Legere (CD-track: The Future Is Here)
Preston State College Band / K-Jee / Freestyle (LP-track: V/A – Black Feeling 2)
The Bo-Keys / Got To Get Back / Electrophonic (LP-track: Got To Get Back)
The Bo-Keys / Just Chillin' / Electrophonic (LP-track: Got To Get Back)
The Fantastics / The Bone-Breaker / Freestyle (LP-track: All The People)
The Fantastics / Mushroom Strut / Freestyle (LP-track: All The People)
Derobert And The Half-Truths / Beg Me / G.E.D. Soul Records (7″-EP-track: Beg Me)
Deep Street Soul / Look Out, Watch Out / Freestyle (7″)
Guitar Ray / Funky Pete Pt.1 / Tramp (7″)
The Gospel Surfers / Jesus / Funk Night Records (7″)
Kool Men & Diamond T / One For The Road / New Look (7″)
HE3 Project / Make It Sweet '75 / Family Groove (7″)
Kellee Patterson / I'm Gonna Love You Just A Little More, Baby / Jazzman (7″)
The Metros / Since I Found You Baby / RCA Victor (7″)
The Fascinations / Crazy / Mayfield (7″)
Sandi Sheldon / You're Gonna Make Me Love You / Okeh (7″)
Major Lance / Don't Fight It / Okeh (7″)
The Showmen / The Wrong Girl / Minit (7″)
Nolan Chance / Just Like The Weather / Constellation (7″)
The Sonatas / Going On Down The Road / Hot-Line (7″)
Martha Star / Love Is The Only Solution / Thelma (7″)
Little Willie J. / The Pressure / Hip City Soul Club (7″)