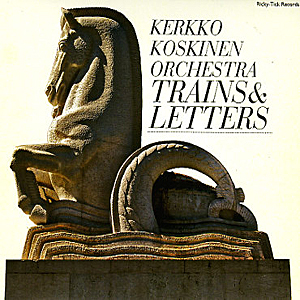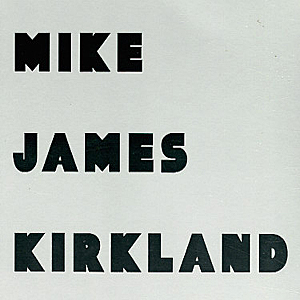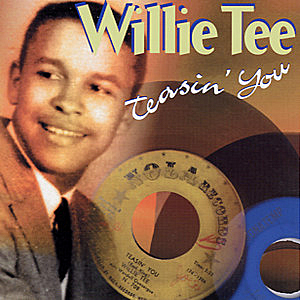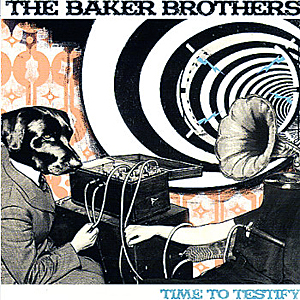 In der ersten Stunde gibt es ein Big Band Jazz – Special. Sowohl aktuelle, als auch einige alte, "klassische", Aufnahmen zur Einstimmung auf das erste Konzert der Wüsten Welle Big Band, das am Freitag dem 21. Oktober im Sudhaus Tübingen anstand. Bestens dazu passt auch "Trains & Letters", die neue CD des Kerkko Koskinen Orchestra's. Wunderbar groovender Jazz, so wie man es vom Ausnahme-Label Ricky-Tick Records gewohnt ist. Meine Empfehlung!
Im zweiten Teil der Sendung wendet sich Soul Unlimited aktuellen Soul und Funk Veröffentlichungen zu. Da gibt es einige interessante Platten: Vor allem "Don't Sell Your Soul" von Mike James Kirkland möchte ich euch empfehlen. Die Leute von Luv'N'Haight haben frühe Aufnahmen des Soulsängers mit seiner Band "Mike and The Censations" ausgegraben, die es wert sind gehört zu werden. Die CD-Version beinhaltet zudem die beiden legendären Solo-Alben von Mike James Kirkland: "Hang On In There" und "Doin' It Right"!
Willie Tee ist ein wichtiger, wenn auch nicht so sehr bekannter, Musiker und Sänger in der New Orleans Funk und Soul Szene. Er hat unter anderem bei den legendären Bands "The Gaturs" und "Wild Magnolias" als Keyborder gespielt. Die aktuell wiederveröffentlichte Compilation "Teasin' You" versammelt vor allem seine Veröffentlichungen als Sänger, die definitiv ein größeres Publikum verdient haben.
Zum Schluß gibt es noch eine aktuelle Funk Produktion. Die Baker Brothers haben gerade ihr siebtes (!) Album "Time To Testify" veröffentlicht. Kein Wunder, denn die Band ist schon seit gut 10 Jahren aktiv und die dabei gewonnene Erfahrung hört man der neuen Platte an. Explodierende Beats, scharfe Bläser und Vocals, die Soul haben. Eine stimmige Kombination.
Viel Spaß beim Anhören!
Soul Unlimited Radioshow 167 on Mixcloud
Playlist | SOUL UNLIMITED Radioshow 167 | 16.10.2011 (Wdh. 21.10.2011)
Interpret / Titel / Label (Format)
Kerkko Koskinen Orchestra / Modern Single Man / Ricky-Tick Records (CD-track: Trains & Letters)
Kerkko Koskinen Orchestra / Anastasia By The Pool / Ricky-Tick Records (CD-track: Trains & Letters)
Jussi Lampela Nonet With Jukka Eskola / Afternoon In Central Park / Ricky-Tick Records (10″-EP-track: Lampela X Eskola)
Ricky-Tick Big Band / Swingtime In X-Berg / Ricky-Tick Records (LP-track: Ricky-Tick Big Band)
The Swedish Modern Jazz Group / Birdland / Sonorama (LP-track: Sax Appeal)
The Kenny Clarke Francy Boland Big Band / Pentonville / Rearward (LP-track: At Her Majesty's Pleasure)
Orchester Erwin Lehn / Color / MPS (LP-track: Color In Jazz)
Peter Herbolzheimer / That Ol' Bus Smell / Crippled Dick Hot Wax (LP-track: V/A – Between Or Beyond The Black Forrest)
Dusko Gojkovic / Quo Vadis Samba / Cosmic Sounds (LP-track: V/A – Balkan Express)
Quincy Jones And His Big Band / Samba De Una Nota / Mercury (LP-track: Big Band Bossa Nova)
Examples Of Twelves / The Webs We Weave (Nocturne) / Impossible Ark (LP-track: Things Will Be)
Zara McFarlane / Chiaroscuro / Brownswood (10″)
Five Corners Quintet / Keruac Days In Montana / Ricky-Tick Records (LP-track: Hot Corner)
Ivan 'Boogaloo' Joe Jones / Sweetback / Luv'N'Haight (LP-track: Sweetback)
Willie Tee / Your Love And My Love Together / Night Train (LP-track: Teasin' You)
Willie Tee / Teasin' You / Night Train (LP-track: Teasin' You)
Mike James Kirkland / Don't Mess With Me / Luv'N'Haight (CD-track: Don't Sell Your Soul)
Mike James Kirkland / I Need Your Lovin / Luv'N'Haight (CD-track: Don't Sell Your Soul)
Mike James Kirkland / Baby What Are You Gonna Do / Luv'N'Haight (CD-track: Don't Sell Your Soul)
The Baker Brothers / The Young Patter / Record Kicks (CD-track: Time To Testify)
The Baker Brothers / Make Your Move / Record Kicks (CD-track: Time To Testify)
The Baker Brothers / Statement Of Intent / Record Kicks (CD-track: Time To Testify)