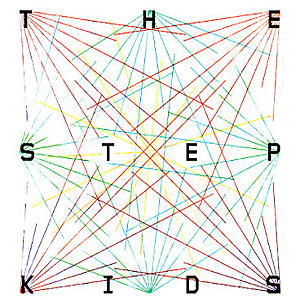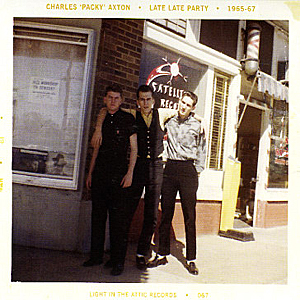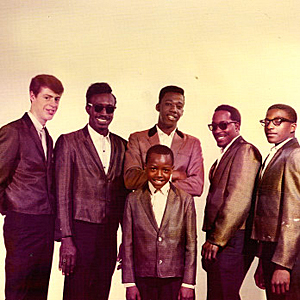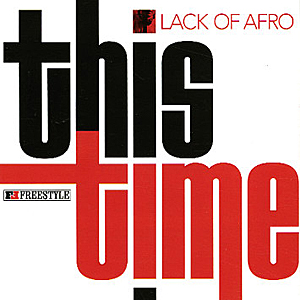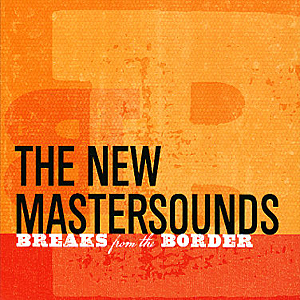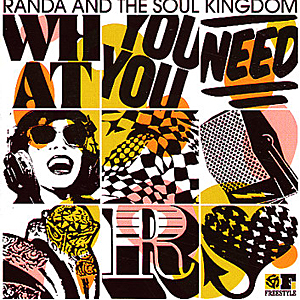 Auf das Debüt-Album der Stepkids habe ich mich schon lange gefreut. Nun ist es endlich soweit, ich kann euch dieses bemerkenswerte Album in der Soul Unlimited Radioshow vorstellen. Experimentierfreudige Sounds, die mich oft an die 60er Jahre Aufnahmen vom Label "Cadet Concept" erinnern, treffen auf aktuelle Songstrukturen. Das Ergebnis ist, wie ich finde, eine sehr spannende Sache geworden.
Danach folgt eine Reihe aktueller Funk und Soul Produktionen, von Lack Of Afro, New Mastersounds und Randa & The Soul Kingdom. Allesamt qualitativ grundsolide Aufnahmen, bei denen mir letztendlich doch das "gewisse Etwas" fehlt. Äusserst gelungen finde ich hingegen die Compilation mit frühen Aufnahmen von Charles "Packy" Axton. Ein bemerkenswerter Musiker, der eher im Hintergrund gewirkt hatte, dabei aber eine Reihe exzellenter Platten gemacht, bzw. dabei mitgewirkt hatte. Die auf "Late Late Party – 1965-67″ versammelten Aufnahmen sind allesamt große Klasse!
Eine sehr schöne 7"-Box mit raren Aufnahmen von Litte Ed & The Mastersounds ist bei Numero Records erschienen und ich bin mir sicher, daß sie die Rare Groove Fans ebenfalls erfreuen wird.
Zum Schluß gibt es noch zwei kleine Mixsets mit Popcorn, Rhythm'n'Blues und Northern Soul.
Viel Spaß beim Anhören!
Soul Unlimited Radioshow 168 on Mixcloud
Playlist | SOUL UNLIMITED Radioshow 168 | 23.10.2011 (Wdh. 28.10.2011)
Interpret / Titel / Label (Format)
Burt Bacharach / The Look Of Love / A&M (LP-track: Reach Out)
Dorothy Ashby / Soul Vibrations / Cadet (LP-track: Afro-Harping)
The Stepkids / Suburban Dream / Stones Throw (LP-track: The Stepkids)
The Stepkids / Shadows On Behalf / Stones Throw (LP-track: The Stepkids)
The Stepkids / Santos And Ken / Stones Throw (LP-track: The Stepkids)
Lack Of Afro / Holding My Breath / Freestyle (LP-track: This Time)
Lack Of Afro / A Time For / Freestyle (LP-track: This Time)
The Mighty Mocambos / Transcendental Express / Legere (CD-track: The Future Is Here)
The New Mastersounds / Take What You Need / Tallest Man Records (LP-track: Breaks From The Border)
The New Mastersounds / Run The Gauntlet / Tallest Man Records (LP-track: Breaks From The Border)
Randa And The Soul Kingdom / Power In Me / Freestyle (LP-track: What You Need)
Randa And The Soul Kingdom / Love Sick / Freestyle (LP-track: What You Need)
Andy Lewis & Jess Roberts / Good Soul In The Good Times / Acid Jazz (7″)
Derriere / Battle Plan / Derriere Music (7″)
The Snow Surfers / The 8 Number / Funk Night Records (7″)
Diplomats / She's The One / Soul-Line (7″)
Little Ed & The Soundmasters / Struggling For Survival / Numero (7″-Box-Set)
Little Ed & The Soundmasters / The Ghetto Grind / Numero (7″-Box-Set)
The Martinis / Holiday Cheer / Light In The Attic (LP-track: Charles "Packy" Axton – Late Late Party – 1965-67)
The Martinis / Bullseye / Light In The Attic (LP-track: Charles "Packy" Axton – Late Late Party – 1965-67)
The Packers / Hole In The Wall / Light In The Attic (LP-track: Charles "Packy" Axton – Late Late Party – 1965-67)
Sparks Of Rhythm / Handy Man / Popcorn (7″)
Frank Minion / Watermelon / Popcorn (7″)
Terry Timmons / Got Nobody To Love / Juke Jam (7″)
Francis Burr & KJ Trio / I Say No, No More / Jukem (7″)
Ervin Rucker And The Blues Night Hawks Orchestra / Done Done The Slop / Slopp (7″)
Arthur Griswold And His Organics / Pretty Mama Blues / Toledo (7″)
Jan Davis / Watusi Zombie / Holiday (7″)
Royce Porter / Lookin' / D (7″)
Sugar Boy Williams / Little Girl / Herald (7″)
Austin Wright with Chuck Tillman Band / Keep Me On Your Mind in '59 / Cajam (7″)
Rex Garvin And The Mighty Cravers / Emulsified / Dutch Oven (7″)
Rose Batiste / Hit & Run / Revilot (7″)
Pat Lewis / No One To Love / Solid Hit (7″)
Luther Ingram / If It's All The Same To You Baby / Hib (7″)
The Dynamics / I Need Your Love / RCA Victor (7″)
Vicky Anderson / You're Welcome, Stop On By / Polydor (7″)
Jonathan Settel / Gotta Find A Woman / Disques Superfriends (7″)