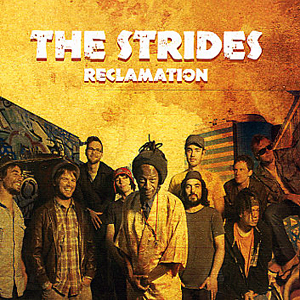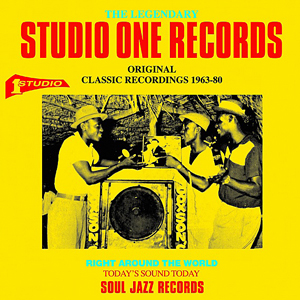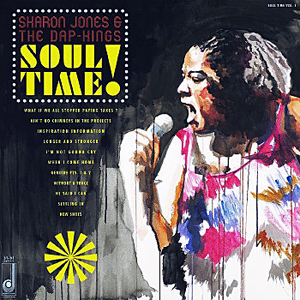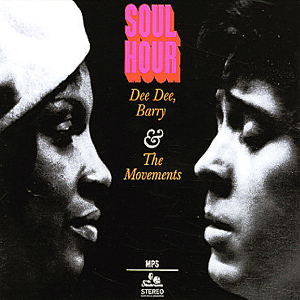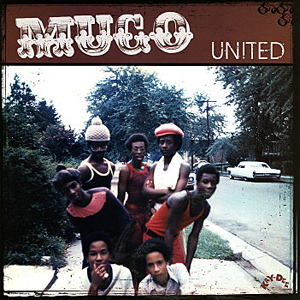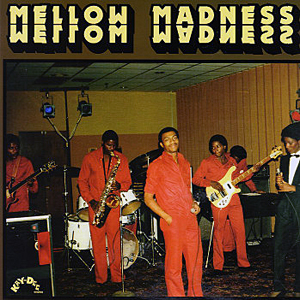 Reggae, Hiphop, Afrobeat, Soul, Funk und Boogie-Tunes in dieser Soul Unlimited Sendung. Eine neue Compilation auf Souljazz Records mit Perlen aus dem Katalog vom legendären Label "Studio One Records". Der Vorrat an qualtitaiv hervorragenden Songs scheint schier unerschöpflich zu sein. Begleitend dazu kommt noch ein Buch mit LP-Cover-Art dieses Labels heraus.
Die 8-köpfige australische Band "The Strides" hat ein vielseitiges musikalisches Repertoire, das nun auf dem Debüt-Album "Reclamation" dokumentiert wird. Die bestimmende musikalische Richtung ist Reggae, die mit Afrobeat und Hip-Hop stimmig verbunden wird. Sehr schön!
Meine Platte der Woche kommt von einer meiner Lieblingsbands: Sharon Jones & The Dap-Kings. Auf dem Album "Soul Time" sind Stücke versammelt die zum Teil bisher nur als 45er-Single oder als Sampler-Beitrag veröffentlicht wurden. Klasse Sache, denn das Album ist voller druckvoller Songs, die Tanzlaune machen.
Über die neuste Wiederveröffentlichung bei Sonorama werden sich Soul & Funk Fans ebenfalls freuen. Das Album "Soul Hour" von Dee Dee, Barry & The Movements ist eine in der Sammlerszene gesuchte Perle.
Kenny Dope Gonzales hat auf seinem (zusammen mit Keb Darge geführtem) Label "Kay-Dee" zwei Alben mit größtenteils unveröffentlichten Aufnahmen aus den späten 70er bzw. frühen 80ern veröffentlicht: Alben von den Bands "Mugo" und "Mellow Madness". Alles Aufnahmen die es verdient haben von einem größeren Publikum gehört zu werden.
Viel Spaß beim Anhören!
Soul Unlimited Radioshow 170 on Mixcloud
Playlist | SOUL UNLIMITED Radioshow 170 | 06.11.2011 (Wdh. 11.11.2011 / 13.11.2011 / 18.11.2011)
Interpret / Titel / Label (Format)
The Skatelites / Ball Of Fire / Soul Jazz Records (LP-track: V/A – The Legendary Studio One Records)
Prince Jazzbo / Rock For Dub / Soul Jazz Records (LP-track: V/A – The Legendary Studio One Records)
Michigan And Smiley / Rub A Dub Style (12″ Mix) / Soul Jazz Records (LP-track: V/A – The Legendary Studio One Records)
The Dynamics / Little Pablo / Big Single (CD-track: 180.000 Miles & Counting)
Hawa / My Little Green Box / Favorite (7″)
Resonators / Gold Getter / WahWah45s (7″)
The Strides / Storm Clouds (feat. Ras Roni) / Record Kicks (CD-track: Reclamation)
The Strides / Reclamation (feat. LTL Gzeus) / Record Kicks (CD-track: Reclamation)
The Strides / Well Hung Parliament / Record Kicks (CD-track: Reclamation)
The Dynamics / Down Town Barkings (Afrobeat Edit) / Big Single 12″)
Menahan Street Band / Home Again / Dunham Records (LP-track: Make The Road By Walking)
Charles Bradley & The Menahan Street Band / Why Is It So Hard? / Dunham Records (LP-track: No Time For Dreaming)
Sharon Jones & The Dap-Kings / Settlin In / Daptone Records (LP-track: Soul Time!)
Sharon Jones & The Dap-Kings / He Said I Can / Daptone Records (LP-track: Soul Time!)
Sharon Jones & The Dap-Kings / Inspiration Information / Daptone Records (LP-track: Soul Time!)
Dee Dee, Barry & The Movements / Soultime / Sonorama (LP-track: Soul Hour)
Dee Dee, Barry & The Movements / Midnight Hour / Sonorama (LP-track: Soul Hour)
The Martinis / I'll Always Love You / Light In The Attic (LP-track: Charles "Packy" Axton – Late Late Party – 1965-67)
The Martinis / Late Late Party / Light In The Attic (LP-track: Charles "Packy" Axton – Late Late Party – 1965-67)
The Mighty Mocambos / French Vanilla Skies / Legere (CD-track: The Future Is Here)
Mike James Kirkland / Feeling In My Heart / Luv'N'Haight (LP-track: Don't Sell Your Soul)
Mugo / Love has Gone / Kay-Dee (LP-track: United)
Mugo / Sing A Song / Kay-Dee (LP-track: United)
Mellow Madness / Save The Youth / Kay-Dee (LP-track: Mellow Madness)
Mellow Madness / Mellow Madness / Kay-Dee (LP-track: Mellow Madness)
Joe Coleman / Test Drive / F1 Team (12″)
Wally Badarou / Mambo / Island (12″)