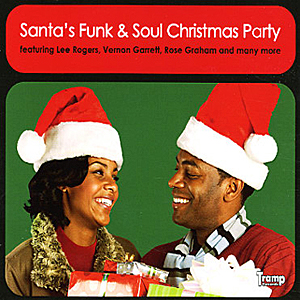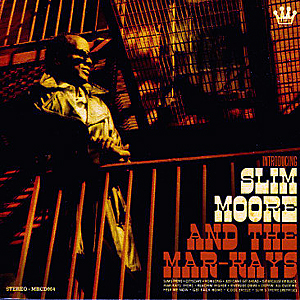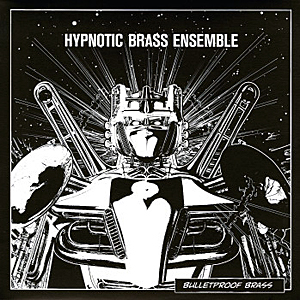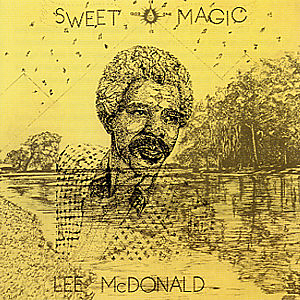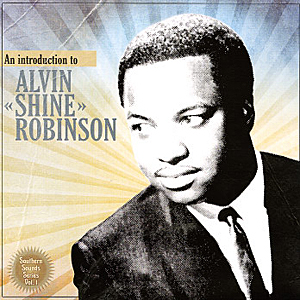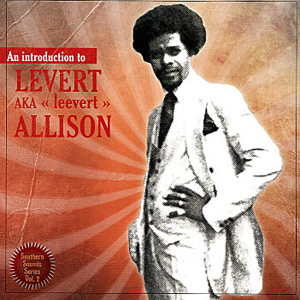 Ein Auftakt mit Pauken und Trompeten. Brass Ensembles sind in letzter Zeit wieder in Mode gekommen und es gibt auch einige Bands die aktuell mit erstklassigen Veröffentlichungen präsent sind. Besonders empfehlen möchte ich euch das Hypnotic Brass Ensemble und seine 12″-EP "Bulletproof Brass".
Zur Jahreszeit passend ist die neue Compilation auf Tramp Records. Label-Macher Tobias Kirmayer hat sich für "Santa's Funk & Soul Christmas Party" mit Jan Kohlmeyer zusammen getan, um eine Sammlung fast vergessener Weihnachts-Songs auszugraben. Das stilistische Spektrum ist klar abgegrenzt: Funk, Soul und Jazz aus den 60er und 70er Jahren. Die Songs haben vor allem eins gemeinsam: Klasse. Die Platte der Woche!
Auch das Debüt-Album von Slim Moore And The Mar-Kays hat mich absolut überzeugt. Der jamaikanisch-kanadische Sänger Slim Moore hat sich mit Musikern vom Soul Jazz Orchestra zusammen getan und ein stimmiges Soul und Funk Album produziert, das an die goldene Ära der Blaxploitation Soundtracks erinnert.
Von Lee McDonald gab es schon ein paar 12″ Singles auf Favorite Records, vor allem mit Remixen seiner Songs. Nun hat das Label das komplette Album "Sweet Magic" wiederveröffentlicht. Modern Soul aus den späten 70er Jahren, sehr schön! Ebenfalls aus Frankreich, vom Label "En Avant La Zizique", kommen zwei sehr interessante 10″-Compilations mit rarem Soul aus den frühen 60er Jahren: Alvin "Shine" Robinson und Levert aka "Leevert" Allison sind die beiden Sänger die hier vorgestellt werden.
Viel Spaß beim Anhören!
Soul Unlimited Radioshow 172 on Mixcloud
Playlist | SOUL UNLIMITED Radioshow 172 | 04.12.2011 (Wdh. 09.12.2011 / 11.12.2011)
Interpret / Titel / Label (Format)
Hackney Colliery Band / Africa / WahWah 45s (7″)
Hypnotic Brass Endemble / Starfighter / Choice Cuts (12″-EP-track: Bulletproof Brass)
Hypnotic Brass Endemble / Kryptonite (feat. Crow) / Choice Cuts (12″-EP-track: Bulletproof Brass)
Plus / Put everything Together / Veals & Geeks Records (LP-track: Plus)
Dee Dee, Barry & The Movements / Hold On, I'm Coming / Sonorama (LP-track: Soul Hour)
Mike James Kirkland / Don't Sell Your Soul / Luv'N'Haight (LP-track: Don't Sell Your Soul)
Sharon Jones & The Dap-Kings / Ain't No Chimneys In The Projects / Daptone Records (LP-track: Soul Time!)
Aloe Blacc / Take Me Back / Stones Throw (LP-track: Good Things)
Mayer Hawthorne / No Strings / Universal Republic (LP-track: How Do You Do)
Will Sessions / The World Is Yours / Fatbeats (LP-track: The Elmatic Instrumentals)
Lee McDonald / We've Only Just Begun / Favorite (LP-track: Sweet Magic)
Lee McDonald / I'll Do Anything For You / Favorite (LP-track: Sweet Magic)
Imperial Wonders / Mean Ol' Miss Treater (pt.1) / Family Groove (7″)
Ski Hi / Junkyard Dog / G.E.D. Soul Records (7″)
Slim Moore And The Mar-Kays / Cityscape / Cosmic Groove (LP-track: Introducing)
Slim Moore And The Mar-Kays / How Long / Cosmic Groove (LP-track: Introducing)
Slim Moore And The Mar-Kays / Reachin' Higher / Cosmic Groove (LP-track: Introducing)
The Bo-Keys feat. Harvey Scales / Work That Skirt / Electrophonic (7″)
Sonny Rhodes / You Better Stop / Fryers (7″)
Count Sidney & His Dukes / Soul Christmas (vocal) / Tramp (CD-track: V/A – Santa's Funk & Soul Christmas Party)
Buchanan & Goodman with Paul Sherman / Santa And The Satellite (Pt.1) / Tramp (CD-track: V/A – Santa's Funk & Soul Christmas Party)
Detroit Junior / Christmas Day / Tramp (CD-track: V/A – Santa's Funk & Soul Christmas Party)
Alvin "Shine" Robinson / Searchin' / En Avant La Zizique (10″-EP-track: An Introduction To ..)
Alvin "Shine" Robinson / Let The Good Times Roll / En Avant La Zizique (10″-EP-track: An Introduction To ..)
Levert aka "Leevert" Allison / Can You Handle It / En Avant La Zizique (10″-EP-track: An Introduction To ..)
Levert aka "Leevert" Allison / Chase The Sun Boy / En Avant La Zizique (10″-EP-track: An Introduction To ..)
Jo Ann Henderson / Baby Please Don't Go / Juke Box Jam (10″)
Big Maybelle / Baby Please Don't Go / Juke Box Jam (10″)
The Ravens / My Baby's Gone / Popcorn (7″)
Varetta Dillard / That's Why I Cry / Popcorn (7″)
Frank Million / Watermelon / Popcorn (7″)
Cal Tjader & Bernard Purdie / Mamblues / Jazzman (7″)
Kellee Patterson / I'm Gonna Love You Just A Little More, Baby / Jazzman (7″)