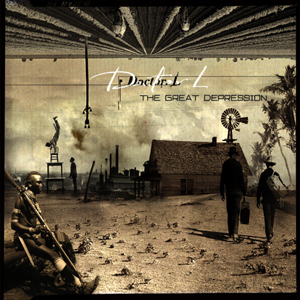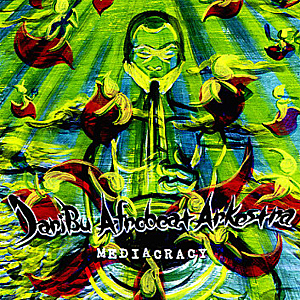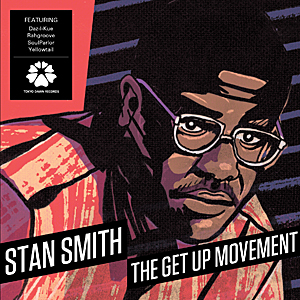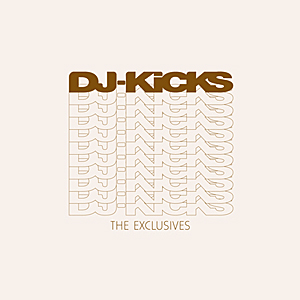 Neues von Doctor L aus Paris. Für sein Album " The Great Depression" hat er sich u.a. mit Tony Allen zusammen getan. Es ist ein interesssantes Album geworden und es wird in dieser Sendung ausführlich vorgestellt.
Tobias Kirmayer hat seit einiger Zeit schon eine besondere Vorliebe für Afrobeat entwickelt. Die neuste Veröffentlichung auf seinen Label Tramp Records präsentiert dieses Mal eine Afrobeat Band aus Japan. Das Jaribu Afrobeat Arkestra spielt eine moderne Variante des Afrobeat, der aber dennoch den Urvätern dieses Genres, Fela Kuti und Tony Allen, sehr verbunden ist. Ein tolles Album!
Die zweite Hälfte der Sendung wird dann elektronischer. Tokyo Dawn Records glänzen mit einem exzellenten Album von Stan Smith: The Get Up Movement. Ebenfalls klasse und extrem tanzbar!
Die Compilation Reihe DJ Kicks ist in den inzwischen 17 Jahren ihres Bestehens zu einer Institution geworden. Ein besonderes Highlight waren immer der Exklusiv-track des DJ's und Produzenten, der die jeweile Ausgabe dieser Reihe gestaltet hat. Nun kommen diese Tracks gesammelt auf einer CD heraus. Ein paar der Songs gibt es in der Sendung zu hören. Zum Schluss möchte ich noch das sehr schöne und entspannt groovende Album des House-Duos "Public Lover" erwähnen. " A Broken Shape Of You" ist der perfekte Wochenausklang.
Viel Spaß beim Anhören!
Soul Unlimited Radioshow 178 on Mixcloud
Playlist | SOUL UNLIMITED Radioshow 178 | 29.01.2012 (Wdh. 03.02.2012 / 05.02.2012 / 10.02.2012)
Interpret / Titel / Label (Format)
The Echocentrics / We Need A Resolution / Ubiquity (CD-EP-track: Echoland EP)
Doctor L / Activista / Comet (CD-track: The Great Depression)
Psycho On Da Bus / Hand Full Of Sands / Comet (LP-track: Psycho On Da Bus)
Doctor L / Emergency / Comet (CD-track: The Great Depression)
Doctor L / In The Words (Tribute To G.S.H.) / Comet (CD-track: The Great Depression)
Jaribu Afrobeat Arkestra / Mediacracy / Tramp (CD-track: Mediacracy)
Jaribu Afrobeat Arkestra / Afro Soul Knows / Tramp (CD-track: Mediacracy)
Marijata / Break Through / Academy LPs (LP-track: This Is Marijata)
Assagai / Dalani / Philips (LP-track: Zimbabwe)
The Psychedelic Aliens / Okponmo Ni Tsitsi Emole / Academy LPs (LP-track: Psycho African Beat)
Woima Collective / März / Kindred Spirits (LP-track: Tezeta)
The Strides / Reclamation / Record Kicks (CD-track: Reclamation)
The Black Seeds / Almost Home (Coming Back Home Jet Jaguar Remix) / theblackseeds.com (CD-R-track: Free Sampler 2011)
Lemy Leopard / Velours (In My House) / Favorite / Rotax (CD-R-track: Safari EP)
Stan Smith / If You Wanna / Tokyo Dawn Records (CD-track: The Get Up Movement)
Stan Smith / Disco Technic / Tokyo Dawn Records (CD-track: The Get Up Movement)
Stan Smith / Who Rocks Ya / Tokyo Dawn Records (CD-track: The Get Up Movement)
Four Tet / Pockets / K7 (CD-track: V/A – DJ Kicks: The Exclusives)
Chromeo / I Can't Tell You Why / K7 (CD-track: V/A – DJ Kicks: The Exclusives)
Public Lover / Under Your Tongue / Telegraph (CD-track: A Broken Shape Of You)
Public Lover / Your Eyes Taste Like Mine / Telegraph (CD-track: A Broken Shape Of You)
Pole / Pirol / Pole (12″-track: Waldgeschichten Vol.2)