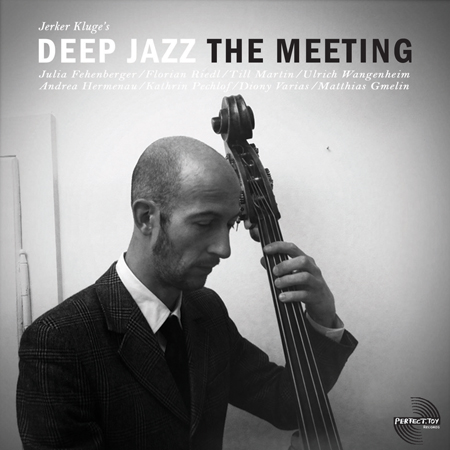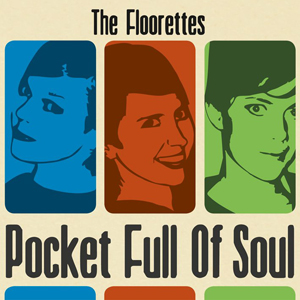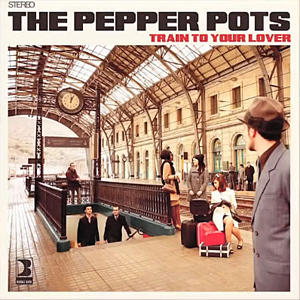 In der ersten Stunden dominieren die Jazz-Klänge. Jerker Kluge hat mit seiner Band Deep Jazz ein tolles Album aufgenommen. Auf "The Meeting" ist nicht nur eine grandiose Version von Freddie Hubbard's Klassiker "Little Sunflower" drauf, sondern noch eine Reihe weiterer erstklasiger Songs. Definitiv die Platte der Woche!
In der zweiten Stunde gibt es zwei neue Alben von Bands mit einem starken Hang zu Sixties-Northern-Soul, der mit einer kräftigen Prise Motown-Pop versehen ist. Die Floorettes aus Berlin legen mit "Pocket Full Of Soul" ihr Debüt-Album vor. 12 hinreisende Sixties Soul-Perlen, mit einem Drive der sowohl zum Tanzen und als auch zum Mitsingen annimiert. Das gefällt mir sehr gut, eine Platte die definitiv Spass macht.
Das neue Album "Train To Your Lover" von den Pepper Pots aus Spanien ist bereits ihr viertes. Musikalisch durchaus mit den Floorettes verwandt, haben die Pepper Pots ihren Sound perfekt entwickelt. Ein tolles Album.
Ein kleiner Reggae-Mix und einige neue Singles mit Re-Edits runden die zweite Stunde ab.
Viel Spaß beim Anhören!
Soul Unlimited Radioshow 180 on Mixcloud
Playlist | SOUL UNLIMITED Radioshow 180 | 04.03.2012 (Wdh. 10.03.2012)
Interpret / Titel / Label (Format)
Zara McFarlaine / Mama Done / Brownswood (CD-track: Until Tomorrow)
Nicola Conte / Scarborough Fair / Impulse (CD-track: Love & Revolution)
Jerger Kluge's Deep Jazz / Little Sunflower / Perfect Toy (CD-track: The Meeting)
Jerger Kluge's Deep Jazz / No Doubt / Perfect Toy (CD-track: The Meeting)
Wüste Welle Big Band / I love You Porgy / Wüste Welle (CD-R)
Cal Tjader & Bernard Purdie / Mamblues / Jazzman (7″)
Willies Jackson / Nuther'n Like Thuther'n / Prestige (7″)
The Danish Jazz Maffia Big Band feat. Marlena Bauman / Never, Never, Never Love A Married Man / Killer Funk (7″)
Anita Moore And The TSU Jazz Ensemble / Compared To What? / Tramp Records (7″)
Nick Rossi Set / Sweet 'Tater Pie / Tramp Records (LP-track: V/A – Contemporary Jazz)
Mark Capanni / I Believe In Miracles / Jazzman (7″)
Imperial Wonders / Mean Ol' Miss Treater (Pt.1) / Family Groove (7″)
Al Supersonic & The Teenagers / Paint Yourself In The Corner / Unique (7″)
The Floorettes / Girls Night Out / Waterfall Records (CD-track: Pocket Full Of Soul)
The Floorettes / Witchcraft / Waterfall Records (CD-track: Pocket Full Of Soul)
The Floorettes / Out Of Reach / Waterfall Records (CD-track: Pocket Full Of Soul)
The Pepper Pots / You're The Best Song / Double Back (LP-track: Train To Your Lover)
The Pepper Pots / Can't Let Him Go / Double Back (LP-track: Train To Your Lover)
The Pepper Pots / I Need To Hold Your Hand / Double Back (LP-track: Train To Your Lover)
The Pepper Pots / Dream Guy / Double Back (LP-track: Now!)
Ken Boothe / Lonely Tear Drops / Supreme (7″)
The Dynamic Set feat. Liam Bailey / When Will They Learn / Truth & Soul (7″)
The Dynamics / Bring Me Up / Big Single (LP-track: 180.000 Miles and Counting)
The Electric Sideshow Soundsystem / Give Me Your Number / Resense (7″)
Lord Echo / Things I Like To Do / Bastard Jazz (7″)
Holtoug / Express Yourself (Holtoug Edit) / Wah Wah Dubplates (7″)
DJ Prime vs. James Brown / Clap Ur Hands / G.A.M.M. (12″)
The Reflex / I Feel Good / G.A.M.M. (12″)