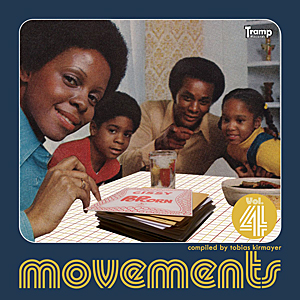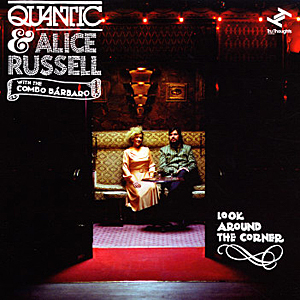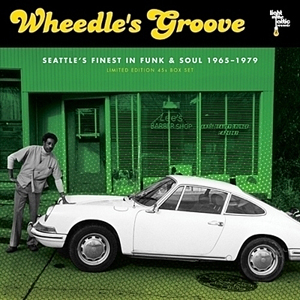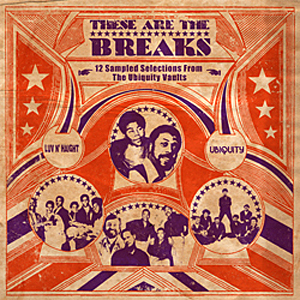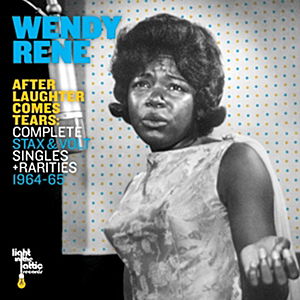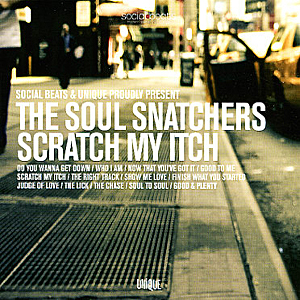 Quantic und Alice Russel eröffnen die Sendung mit ihrer neuen Single "Look Around The Corner". Ein tolles Stück und auf das angekündigte Album bin ich schon gespannt!
Wenn man von der Musikszene Seatle's spricht, denkt man sogleich an Nirvana, Mudhoney und Soundgarden. Doch Seatle hatte schon lange vor Grunge musikalisch einiges zu bieten. Die auf Light in The Attic erschienene Compilation "Wheedle's Groove" richtet den Fokus auf die Soul und Funk Szene Seatle's. In den Jahren zwischen 1965 bis 1979 sind großartige Platten bei kleinen Indie-Labels erschienen, die es verdienen wiederentdeckt zu werden. Einige dieser Entdeckungen gibt es in der Sendung zu hören.
Auch Tobias Kirmayer ist ein unermüdlicher Sammler, der immer wieder mit neuen obskuren und qualitativ herausragenden Entdeckungen längst vergessener Grooves aufwartet. Auf der vierten Folge seiner Movements Compilation Reihe beweist er dies ein weiteres Mal. Das musikalische Spektrum ist breit gefächert, es gibt sowohl raue Funk-Kracher als auch feinen Soul und jazzige Grooves. Top Auswahl und Platte der Woche!
Eine weitere Platte, die das Team bei "Light in The Attic" herausgebracht hat, ist die Compilation "After Laughter Comes Tears": Diese versammelt Wendy Rene's komplette Stax und Volt 45er-Diskografie auf einer handlichen CD, bzw. einer schön Doppel-LP.
Aktuelle Funk und Soul Musik aus Holland gibt es von den Soul Snatchers, die mit "Scratch My Itch" gerade ihr zweites Album veröffentlicht haben. Eine solide Funk-Platte mit fetzigen Bläser-Sätzen.
Zum Abschluß gibt es nochmals eine Compilation: "These Are The Breaks" versammelt Orignal-Stücke aus dem Label-Katalog von Ubiquity und Luv'n'Haight Records, die von anderen Künstlern gesampelt wurden. Zum Vergleich mit den Orginalen gibt es auch ein paar der Stücke zu hören, bei denen die Samples verwendet wurden.
Viel Spaß beim Anhören!
Soul Unlimited Radioshow 181 on Mixcloud
Playlist | SOUL UNLIMITED Radioshow 181 | 11.03.2012 (Wdh. 17.03.2012)
Interpret / Titel / Label (Format)
Quantic & Alice Russel with The Combo Barbaro / Look Around The Corner / Tru Thoughts (10″)
The Dells / Rather Be With You / Cadet (LP-track: Freedom Means ….)
Jim Sullivan / Whistle Stop / Light In The Attic (LP-track: U.F.O.)
Michael Kiwanuka / Tell Me A Tale / Communion (10″)
Woody Carr / Peace Dance / Light In The Attic (7″-Box: V/A – Wheedle's Groove)
Soul Swingers / Ca-Ba-Dab / Light In The Attic (7″-Box: V/A – Wheedle's Groove)
Springfellow / Grooving Is Easy / Light In The Attic (7″-Box: V/A – Wheedle's Groove)
Patrinell Staten / Little Love Affair / Light In The Attic (7″-Box: V/A – Wheedle's Groove)
Wendy Rene / After Laughter Comes Tears / Light In The Attic (LP-track: After Laughter Comes Tears)
Wendy Rene / Love At First Sight / Light In The Attic (LP-track: After Laughter Comes Tears)
Wendy Rene / Bar-B-Q / Light In The Attic (LP-track: After Laughter Comes Tears)
The Floorettes / Out Of Reach / Waterfall Records (CD-track: Pocket Full Of Soul)
The Soul Snatchers / Good & Plenty / Unique Records (LP-track: Scratch My Itch)
The Soul Snatchers / Do You Wanna Get Down / Unique Records (LP-track: Scratch My Itch)
The Soul Snatchers / Who I Am / Unique Records (LP-track: Scratch My Itch)
The New Mastersounds / Spooky / Legere (CD-track: An Introduction To The New Mastersounds Vol.2)
Old Metropolitan Band / Summertime / Tramp Records (CD-track: V/A – Movements Vol.4)
Dino & The Dell-Tones / Sticks And Stones / Tramp Records (CD-track: V/A – Movements Vol.4)
Bro. Byron / Booty Whip / Tramp Records (CD-track: V/A – Movements Vol.4)
Ernest Skipper with Flag & The Boys / Shot Gun Joe / Tramp Records (CD-track: V/A – Movements Vol.4)
Perfect Circle / Spread The News / Ubiquity (LP-track: V/A – These Are The Breaks)
Mike James Kirkland / Hang On In There / Ubiquity (LP-track: V/A – These Are The Breaks)
Ugly Duckling / I Did It Like This / XL Recordings (LP-track: Journey To Anywhere)
Soft Touch / Plenty Action / Ubiquity (LP-track: V/A – These Are The Breaks)
DJ Shadow / Monosylabik / Mo Wax (LP-track: The Private Press)
Wally Badarou / Mambo / Island (12″)