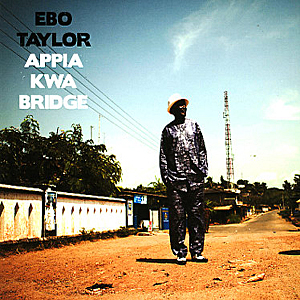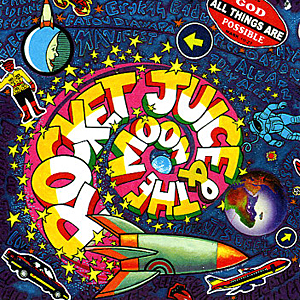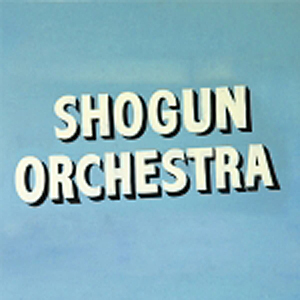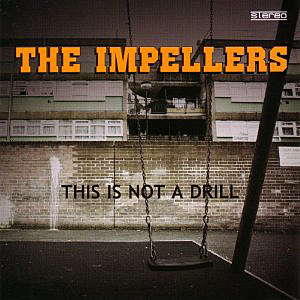 Ebo Taylor hat mit der Afrobeat Academy ein erstklassiges neues Album auf genommen. "Appia Kwa Bridge" heißt das neue Album der 76-jährigen Afrobeat-Legende und es glänzt mit starken Songs und hypnotisierenden Afrobeats. Funky ist das Ganze selbstverständlich auch. Ich finde es großartig und es ist meine Platte der Woche bei Soul Unlimited.
Rocket Juice & The Moon sind quasi eine Super-Group. Damon Albarn (Blur) und Flea (Red Hot Chili Peppers) haben sich mit dem legendären Afrobeat Drummer Tony Allen zusammen getan. Auf dem schlicht "Rocket Juice & The Moon" betitelten Debüt-Album des Trio's gibt es bewusst roh klingende Adaptionen des Afrobeat-Themas, die hochinteressant sind und die Aufmerksamkeit des Hörers fordern. Lässt man sich darauf ein, dann erschließt sich einem der Reiz dieser Musik. Das Trio wird noch um einige hochkarätige Gast-Künstler ergänzt, unter anderem sind Erikah Badu und das Hypnotic Brass Ensemble zu hören.
Ebenfalls dem Afrobeat zugetan ist das Shogun Orchestra. Die Neuseeländische Combo mit Mitgliedern von Fat Freddies Drop und den Black Seeds haben ein hörenswertes Album vorgelegt. Ein paar Songs gibt es davon auch in der Sendung zu hören.
Die Impellers aus England haben ihr zweites Album aufgenommen, das beim Hamburger Label Mocambo Records in der Vinyl-Version und bei Legere Records in der CD- und MP3-Fassung erscheinen wird. Die Zehn-köpfige Band liefert fette Funky Breaks mit satten Bläsern und souligen Vocals von Sängerin Claire Witcher. Da bekommt man Lust auf ein Konzert mit der Band. Die Gelegenheit dazu gibt es bald: Am 18. Mai 2012 spielen die Impellers im Zwölfzehn in Stuttgart.
Viel Spaß beim Anhören!
Soul Unlimited Radioshow 186 on Mixcloud
Playlist | SOUL UNLIMITED Radioshow 186 | 22.04.2012 (Wdh. 28.04.2012)
Interpret / Titel / Label (Format)
Owiny Sigoma Band / Wires / Brownswood (LP-track: Owiny Sigoma Band)
Rocket Juice & The Moon / 1-2-3-4-5-6 / Honest Jon's (LP-track: Rocket Juice & The Moon)
Rocket Juice & The Moon / Rotary Connection / Honest Jon's (LP-track: Rocket Juice & The Moon)
Rocket Juice & The Moon / Hey, Shooter / Honest Jon's (LP-track: Rocket Juice & The Moon)
Doctor L / By Surprise / Comet (CD-track: The Great Depression)
Miles Bonny / Fela / Bstrd Boots (7″)
Ray Lugo / Super Saoco / Jazz & Milk (CD-track: We Walk Around like This)
Jaribu Afrobeat Arkestra / Mediacracy / Tramp (LP-track: Mediacracy)
Ebo Taylor / Atwer Abroba / Strut (LP-track: Life Stories)
Ebo Taylor / Assomdwee / Strut (LP-track: Appia Kwa Bridge)
Ebo Taylor / Abonsam / Strut (LP-track: Appia Kwa Bridge)
Ebo Taylor / Love And Death / Strut (LP-track: Love And Death)
Ebo Taylor / Appia Kwa Bridge / Strut (LP-track: Appia Kwa Bridge)
Shogun Orchestra / Maman / Jakarta (LP-track: Shogun Orchestra)
Shogun Orchestra / Sato San / Jakarta (LP-track: Shogun Orchestra)
The Unity Sextet / One For The People / Legere (CD-track: The Unity Sextet)
The Echocentrics / Rise Up / Ubiquity (CD-track_ Echoland EP)
Adrian Young vs. Adrian Quesada / Final Word / Ubiquity (12″)
Monophonics / There's A Riot Going On / Ubiquity (7″)
The Impellers / Close To Me / Legere (CD-track: This Is Not A Drill)
The Impellers / Do What I Wanna Do / Legere (CD-track: This Is Not A Drill)
The Impellers / The Knock Knock / Legere (CD-track: This Is Not A Drill)