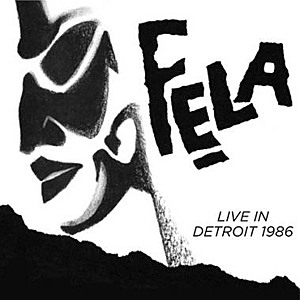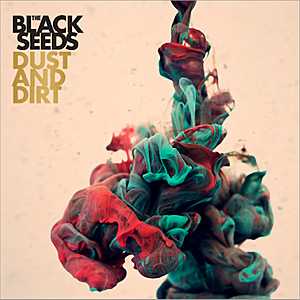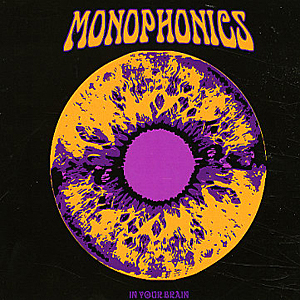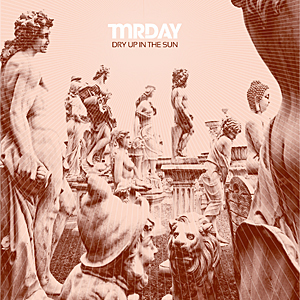 Die Monophonics haben mich mit Ihrem Debüt-Album "In Your Brain" absolut begeistert. Sie spielen eine psychechedelische Funk-Variante mit Wah-Wah und Fuzz-Gitarren, die in einen satten Breitband Sound integriert sind. Das rockt und ist höllisch funky!
Mr. Day haben ihr zweites Album beim französichen Label Favorite am Start: "Dry Up In The Sun" ist ein Crossover zwischen Soul und auch mal etws rockigeren Songs, die ihre Inspiration in den 60ern haben. Dies wurde in den aktuellen Bandsound transferiert ohne jedoch retro zu klingen. Vor allem die ruhigeren souligen Songs gefallen mir sehr gut.
Die Black Seeds haben gerade erst in Tübingen ein tolles Konzert absolviert und ihr neues Album "Dust And Dirt" vorgestellt. Die Neuseeländer haben einen wunderbaren souligen Reggae-Sound, der mir bestens gefällt. Die Songs des Albums sind durchgängig große Klasse!
Das Highlight der Woche ist allerdings das neue Fela Kuti Album mit Live-Aufnahmen von seinem Konzert, das er 1986 in Detroit gegeben hat. Spannendes Material, das auf zwei CD's die Stimmung eines Fela Kuti Konzerts einfängt. Die Songs haben epische Länge und sind in der Regel mindesten 30 Minuten lang. "Beasts Of No Nation" ist das längste Stück das jemals in dieser Sendung gespielt wurde …
Viel Spaß beim Anhören!
Soul Unlimited Radioshow 188 on Mixcloud
Playlist | SOUL UNLIMITED Radioshow 188 | 13.05.2012 (Wdh. 18.05.2012)
Interpret / Titel / Label (Format)
Monophonics / There's A Riot Going On / Ubiquity (LP-track: In Your Brain)
Monophonics / In Your Brain / Ubiquity (LP-track: In Your Brain)
Monophonics / Say You Love Me / Ubiquity (LP-track: In Your Brain)
Mr. Day / Right On / Favorite (LP-track: Dry Up In The Sun)
Mr. Day / Dry Up In The Sun / Favorite (LP-track: Dry Up In The Sun)
Mr. Day / Queen Of The Minstrels / Favorite (LP-track: Dry Up In The Sun)
The Echocentrics / We Need A Resolution / Ubiquity (12″-track: Echoland EP)
Adrian Young vs. Adrian Quesada / Last Word / Ubiquity (12″)
Lord Echo / Sword Cane / Wonderful Noise (LP-track: Melodies)
Black Seeds / Dust And Dirt / Proville (LP-track: Dust And Dirt)
Black Seeds / Gabriels Strut Dub / Proville (LP-track: Dust And Dirt)
Black Seeds / Wide Open / Proville (LP-track: Dust And Dirt)
Shogun Orchestra / Leogane / Jakarta (LP-track: Shogun Orchestra)
Fela Kuti / Beasts Of No Nation / Strut (CD-track: Live In Detroit 1986)
Ebo Taylor / Ayesama / Strut (LP-track: Appia Kwa Bridge)