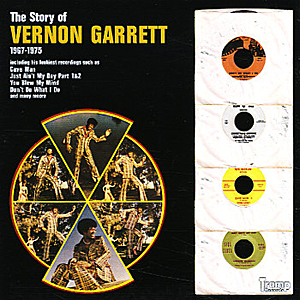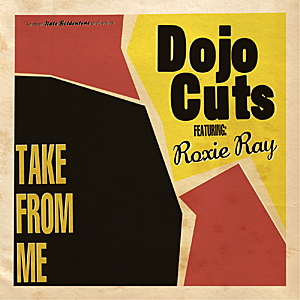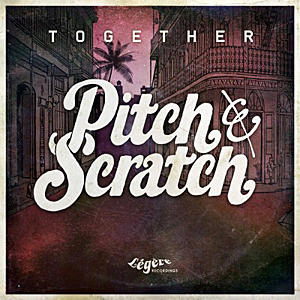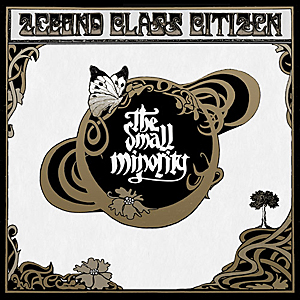 Die "Story of …" Reihe bei Tramp Records ist eine feine Sache. Schon fast vergessene und oft übersehene Künstler werden hier vorgestellt. Auf der zweiten Folge ist der Fokus auf Vernon Garret gerichtet und im Speziellen auf die Musik, die in den Jahren zwischen 1967 und 1975 aufgenommen hat. Soul und Funk der mitunter auch mal etwas rauer klingt findet sich auf dieser tollen Compilation. Die Platte der Woche bei Soul Unlimited.
Zeitgenössischen Funk und Soul gibt es von der australischen Band Dojo Cuts auf deren neuen Album "Take From Me". Die Songs des Albums bestechen vor allem durch die souligen Vocals der Sängerin Roxie Ray. Songs wie "Easy To Come Home" und "My Lovin' Is All About You" gehen ins Ohr und sind wirklich große Klasse!
Das Hamburger Duo Pitch &Scratch ist mit seinem zweiten Album "Together" am Start. Das neue Werk bietet eine Reihe von Songs die heftig grooven, insbesondere "Breakers Delight" möchte ich da empfehlen. Satte Bläser, funky Breaks und vor allem eine Reihe exzellenter Gast-Sänger und Sängerinnen machen das Album zu einer abwechslungsreichen Sache. Der Song "Funk Is Ruling My Head" bringt die zentrale Botschaft von Pitch & Scratch auf den Punkt. Dem muss ich nichts mehr hinzufügen.
Auf dem neuen Album von 2econd Class Citizen gibt es eine obskure und zugleich hochinteressante musikalische Mischung zu hören: Folk und HipHop. Das Album "Small Minority" ist definitv hörenswert.
Viel Spaß beim Anhören!
Soul Unlimited Radioshow 189 on Mixcloud
Playlist | SOUL UNLIMITED Radioshow 189 | 20.05.2012 (Wdh. 25.05.2012)
Interpret / Titel / Label (Format)
Micatone / Handbrake / Sonar Kollektiv (LP-track: Wish I Was Here)
Micatone / Trouble Boy / Sonar Kollektiv (LP-track: Nomad Songs)
The Dynamic Set feat. Liam Bailey / When Will They Learn / Truth & Soul (7″)
Ray Lugo / Deeper / Jazz & Milk (CD-track: We Walk Around like This)
Renegades Of Jazz / Apple Sauce (Dusty Remix) / Wass (CD-R)
The Unity Sextett / Dance Of The Pharaos / Legere (CD-track: The Unity Sextet)
2econd Class Citizen / Outside Your Doorway / Equinox (CD-track: The Small Minority)
2econd Class Citizen / No Destination / Equinox (CD-track: The Small Minority)
Mr. Day / Follow You / Favorite (LP-track: Dry Up In The Sun)
The Impellers / Took Me For A Ride / Legere (CD-track: This Is Not A Drill)
Monophonics / Temptation / Ubiquity (LP-track: In Your Brain)
Pitch & Scratch / Road To Saturn / Legere (CD-track: Together)
Pitch & Scratch / Breakers Delight / Legere (CD-track: Together)
Pitch & Scratch / Funk Is Ruling My Head / Legere (CD-track: Together)
Dojo Cuts / I Can Give / Record Kicks (LP-track: Take From Me)
Dojo Cuts / Easy To Come Home / Record Kicks (LP-track: Take From Me)
Dojo Cuts / My Lovin' Is All About You / Record Kicks (LP-track: Take From Me)
Vernon Garret / Just Ain't May Day / Tramp (CD-track: The Story Of Vernon Garret)
Vernon Garret / You Blew My Mind / Tramp (CD-track: The Story Of Vernon Garret)
Vernon Garret / Don't Do What I Do / Tramp (CD-track: The Story Of Vernon Garret)
Vernon Garret / Something Went Wrong / Tramp (CD-track: The Story Of Vernon Garret)
Blue Rhythm Combo / Take The Funky Feeling / Jazzman (7″-Box-Set: BRC's Groove)
Sherlock Holmes Investigation / Black Bag / Tramp (7″)
AJ & The Jiggawatts / Don't Mess With Me / GED Soul (7″)
Skull Snaps / It's A New Day / Outta Sight (7″)
The Bo-Keys / Work That Skirt / Electraphonic (7″)
The Snow Surfers / The 8 Number / Funk Night (7″)
Kool Men & Diamond T / One For The Road / Timmion (7″)