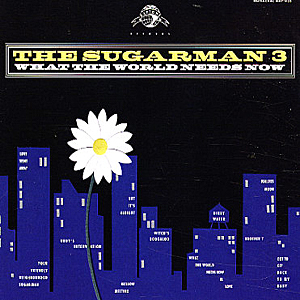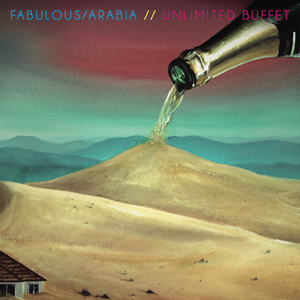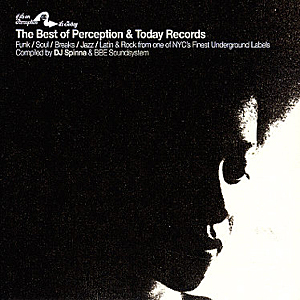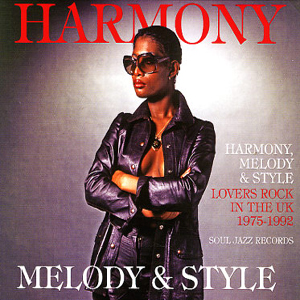 Die Sugarman Three ist mit einem neuen Album zurück! Zehn Jahre haben sich die Musiker Zeit gelassen um neues Material aufzunehmen. Es hat sich gelohnt, denn das neue Album "What The World Needs Now" ist großartig geworden, es ist ihr bislang bestes Album! Die Platte der Woche bei Soul Unlimited.
Mike Fabulous von den Black Seeds ist ein überaus aktiver und vielseitiger Musiker. Sein neustes Projekt ist Fabulous / Arabia und das Debüt Album "Unlimited Buffet" gefällt mir sehr gut. Ein paar Songs davon gibt es in der Sendung zu hören und dazu noch einen kleinen Überblick über die anderen musikalischen Projekte bei denen Mike Fabulous involviert ist.
Das Label BBE hat sich vor allem mit seinen Compilations einen Namen gemacht. Gerade sind mal wieder zwei neue erschienen: "The Best Of Perception & Today Records" gibt einen sehr guten Überblick auf die musikalischen Perlen die bei diesen beiden Labels vor allem in den 70er Jahren erschienen sind. Die Bandbreite ist groß, aber funky ist es allemal. Die zweite BBE-Compilation die in dieser Sendung vorgestellt wird, ist "Harmony, Melodie & Style". Sie widmet sich dem Lovers Rock, einer besonderen Spielart innerhalb des Reggae-Universums, die auf äusserst angenehme Art Soul, Reggae und discoide Grooves vereint. Sehr schön!
Viel Spaß beim Anhören!
Soul Unlimited Radioshow 190 on Mixcloud
Playlist | SOUL UNLIMITED Radioshow 190 | 27.05.2012 (Wdh. 01.06.2012)
Interpret / Titel / Label (Format)
Adam Wade & Johnny Pate / Brother (Title) / BBE (LP-track: V/A – The Best Of Perception & Today Records)
Tyrone Washington / Submission / BBE (LP-track: V/A – The Best Of Perception & Today Records)
Bartel / Naturally Good / BBE (LP-track: V/A – The Best Of Perception & Today Records)
Black Ivory / Surrender / BBE (LP-track: V/A – The Best Of Perception & Today Records)
Dojo Cuts / Easy To Come Home / Record Kicks (LP-track: Take From Me)
The Sugarman 3 / Your Friendly Neighborhood Sugarman / Daptone (LP-track: What The World Needs Now)
The Sugarman 3 / Got To Get Back To My Baby / Daptone (LP-track: What The World Needs Now)
The Sugarman 3 / What The World Needs Now / Daptone (LP-track: What The World Needs Now)
Lee Fields / You're The Kind Of Girl / Truth & Soul (LP-track: Faithfull Man)
James Brown / There It Is (Live) / Polydor (7″)
Clarence Carter / I Found What I Wanted / Kent (7″)
Kenny Thomas / Crazy World / Go Ahead (7″)
Fabulous / Arabia / Up To My Neck In Shit / Jakarta Records (LP-track: Unlimited Buffet)
Fabulous / Arabia / The Ballad Of State Highway 1 / Jakarta Records (LP-track: Unlimited Buffet)
Black Seeds / Dust And Dirt / Proville (LP-track: Dust And Dirt)
Lord Echo / Blueberry Jam / Wonderful Noise (LP-track: Melodies)
Winston Curtis / Be Thankful For What You've Got / BBE(LP-track: V/A – Harmony, Melody & Style)
Yvonne Archer / Ain't Nobody / BBE(LP-track: V/A – Harmony, Melody & Style)
Charmaine Burnett / Make It With You / BBE(LP-track: V/A – Harmony, Melody & Style)
Mike James Kirkland / What Have We Done (78 Edits) / Ubiquity (12″)
Sam Irl / Safety Hertz / Jazz & Milk Recorsds (12″-EP-track: Slower Bavarian EP)
Uptown Funk Empire / NOW (The Gemini Bros. Midnight Edit) / Soulab (CD-R)
Red Astaire / The Russian EP / G.A.M.M. (12″)
Moses Dillard / Got To Find A Way / G.A.M.M. (12″)
Nas / Can I / G.A.M.M. (12″)
Beyonce vs. Maceo / Work It Out / G.A.M.M. (12″)