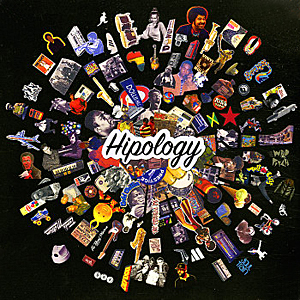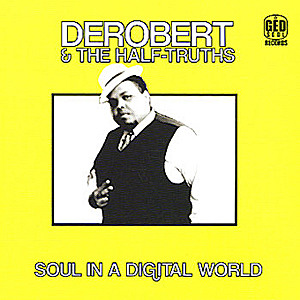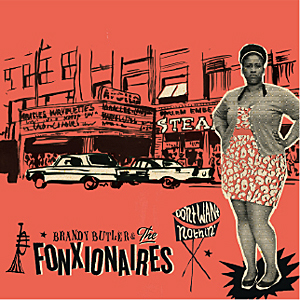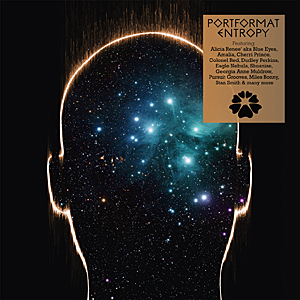 Soulful und funky startet diese Soul Unlimited Radioshow. Auch in der Schweiz gibt es Musiker die sich dem Soul und Funk der 60er Jahre verschrieben haben. Brandy Butler & The Fonxinaires haben nach einer Reihe von 7inch Singles gerade ihr Debüt- Album veröffentlicht: Auf "Don't Want Nothin'" gibt es feinsten Uptempo Soul der in die Beine geht. Die Songs klingen authentisch und sind in schönem Analog-Sound produziert. Zudem gehen sie ins Ohr und haben das gewisse Etwas. Klasse, das macht Spass! Übrigens waren die Fonxionaires bereits zwei Mal live in Tübingen im Schloßcafe zu Hören und zu Sehen. Hoffentlich gibt es bald ein Wiedersehen!
Das kleine in Nashville/Tennessee ansässige Label G.E.D. Soul Records hat in den letzten Jahren einige bemerkenswerte Platten veröffentlicht. Höchste Zeit also, bei Soul Unlimited einmal ein kleines Special zu diesem interessanten Label zu machen. Mit Musik von Ski Hi, Magic In Threes, Jiggawatts und vor allem der Haus-Band DeRobert & The Half-Truths.
Die Platte der Woche kommt von den Visioneers, das neue Album "Hipology" ist vor kurzem bei BBE erschienen. Die Visioneers sind ein Studio Projekt des Produzenten Marc Mac, auch bekannt als eine Hälfte von 4 Hero. Mit dem Visioneers Projekt produziert er eine äusserst interessante Mischung aus HipHop, Jazz und Soul. Ganz große Klasse!
Dann wird der Soul elektronischer: Mit dem neuen Album "Entropy" von Portformat hat das Label Tokyo Dawn Records ein weiteres Mal ein exzellentes Release in seinem qualitativ hohen Output vorzuweisen. Soul, HipHop und Elektronik werden hier auf perfekt fusioniert. Die Songs sind abwechslungsreich und musikalische Bandbreite ist so groß, wie die Liste der Gast-Sänger und Sängerinnen lang ist: Mit dabei sind under anderem Stan Smith, Georgia Anne Muldrow, Colonel Red, Dudley Perkins und viele andere …
Viel Spaß beim Anhören!
Soul Unlimited Radioshow 191 on Mixcloud
Playlist | SOUL UNLIMITED Radioshow 191 | 03.06.2012 (Wdh. 08.06.2012)
Interpret / Titel / Label (Format)
Dojo Cuts / Lift Me Up / Record Kicks (LP-track: Take From Me)
The Sugarman 3 / Jealous Moon / Daptone (LP-track: What The World Needs Now)
Lee Fields / Still Hanging On / Truth & Soul (LP-track: Faithfull Man)
Jasmine Kara / My Party / Acid Jazz (LP-track: Blues Ain't Nothing Like A Good Woman Gone Bad)
Brandy Butler & The Fonxionaires / Don't Want Nothin' / Copase Disques (LP-track: Don't Want Nothin')
Brandy Butler & The Fonxionaires / Benny / Copase Disques (LP-track: Don't Want Nothin')
Brandy Butler & The Fonxionaires / Boogaloo-Baby / Copase Disques (LP-track: Don't Want Nothin')
DeRobert & The Half-Truths / Too Short / G.E.D. Soul (LP-track: Soul In A Digital World)
DeRobert & The Half-Truths / The Joy / G.E.D. Soul (LP-track: Soul In A Digital World)
Ski Hi / Walk Through That Door / G.E.D. Soul (LP-track: Testify)
DeRobert & The Half-Truths / Take Me Out Of The Dark / G.E.D. Soul (LP-track: Soul In A Digital World)
The Coolin' System / Sunshine Alley / G.E.D. Soul (LP-track: The Coolin' System)
Magic In Threes / Nick's Theme / G.E.D. Soul (LP-track: Magic In Threes)
Ski Hi / Junkyrd Dog / G.E.D. Soul (7″)
AJ & The Jiggawatts / Don't Mess With Me / G.E.D. Soul (7″)
Monophonics / In Your Brain / Ubiquity (LP-track: In Your Brain)
Barry Lipman / Hot Track / Tramp (7″)
The Fred Berlipp Band / Beating Steel / Tramp (7″)
Visioneers / Funky Fanfare / BBE (LP-track: Hipology)
Visioneers / Apache (Battle Dub) / BBE (LP-track: Hipology)
Visioneers / Come And Play In The Milky Night / BBE (LP-track: Hipology)
Zara McFarlane vs Emanative / Lions Of Chiaroscuro / Brownswood (7″)
Sam Irl / Oh Mother (Featuring Smizuler & The Helmets) / Jazz & Milk Recorsds (12″-EP-track: Slower Bavarian EP)
Kendra Morris / If You Didn't Go / Wax Poetics (7″)
Portformat / Myself I / Tokyo Dawn Records (CD-track: Entropy)
Portformat / So Good / Tokyo Dawn Records (CD-track: Entropy)
Portformat / Dubtimistic / Tokyo Dawn Records (CD-track: Entropy)
Jose James / Warrior (Rockwell Remix) / Brownswood (12″)