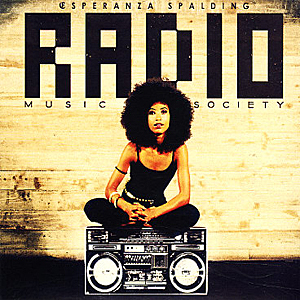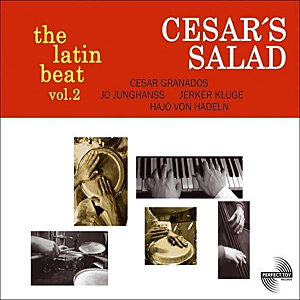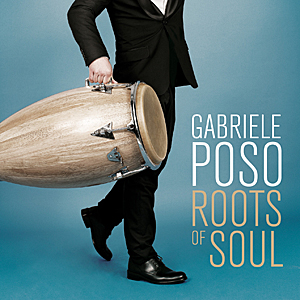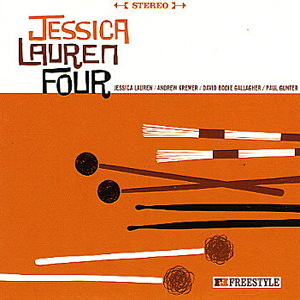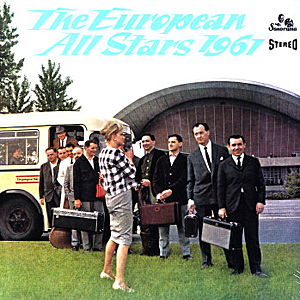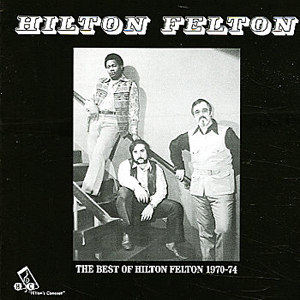 Soul und Jazz, das passt gut zusammen. Soul Unlimited begibt sich auf einen Soul-Jazz Trip. Dabei sind exzellente neue Platten, wie zum Beispiel das neue Album "Radio Music Society" von der Ausnahme-Bassistin Esmeralda Spalding. Neues gibt es ebenfalls von Cesar's Salad, die gerade ihr zweites Album "The Latin Beat Vol.2" veröffentlicht haben. Groovender Latin Jazz der Laune macht!
Das Frankfurter Label Infracom veröffentlicht das zweite Album des italienischen Musikers Gabriele Poso. Auf "Roots of Soul gibt es feine Mischung aus Soul und Latin-Rhythmen, die einen schnell begeistert. Genau das richtige für entspannte Sommer-Abende.
Das Debüt-Album der Jessica Lauren Four auf Freestyle Records ist ebenfalls ein gelungenes Album. Besonders Songs wie "Happiness Train" und der Klassiker "The Name Of Fela Always Stands For Freedom" begeistern!
Das Label Sonorama glänzt mit der Wiederveröffentlichung einer weiteren raren Jazz Perle: Das Album der "European All Stars 1961" ist eine Live-Aufnahme eines Konzerts vom 21.Mai 1961 in der Berliner Kongresshalle.
Jazzman Gerald präsentiert auf seinem Label wiederentdeckte Raritäten. Dieses Mal ist es der Musiker Hilton Felton, der als Meister am Piano und an der Hammond B3 Orgel einen ziemlich funky klingenden Jazzsound kreiert hatte. "The Best Of Hilton Felton" ist ein Querschnitt seiner Aufnahmen aus den Jahren 1970 bis 1974.
Viel Spass beim Anhören!
Soul Unlimited Radioshow 195 on Mixcloud
Playlist | SOUL UNLIMITED Radioshow 195 | 08.07.2012 (Wdh. 13.07.2012)
Interpret / Titel / Label (Format)
Jerker Kluge's Deep Jazz / Little Sunflower / Perfect Toy (LP-track: The Meeting)
Gabriele Poso / Roots Of Soul / Infracom (CD-track: Roots Of Soul)
Gabriele Poso / Sunshine / Infracom (CD-track: Roots Of Soul)
Gabriele Poso / Into My Heart / Infracom (CD-track: Roots Of Soul)
Esperanza Spalding / Black Gold / Heads Up (LP-track: Radio Music Society)
Esperanza Spalding / Endangered Species / Heads Up (LP-track: Radio Music Society)
Esperanza Spalding / Radio Song / Heads Up (LP-track: Radio Music Society)
Jessica Lauren Four / Happiness Train / Freestyle (LP-track: Jessica Lauren Four)
Jessica Lauren Four / The Name Of Fela Will Always Stand For Freedom / Freestyle (LP-track: Jessica Lauren Four)
Cesar's Salad / Yenyere / Perfect Toy (CD-track: The Latin Beat Vol.2)
Cesar's Salad / La Serpiente / Perfect Toy (CD-track: The Latin Beat Vol.2)
Cesar's Salad / Night In Tunesia / Perfect Toy (CD-track: The Latin Beat Vol.2)
The European All Stars 1961 / Hittin' The Blues / Sonorama (LP-track: The European All Stars 1961)
The European All Stars 1961 / Haitian' Fightsong / Sonorama (LP-track: The European All Stars 1961)
Ricky-Tick Big Band / Swingtime in X-Berg / Ricky-Tick (LP-track: Ricky-Tick Big Band)
The Kenny Clarke Francy Boland Big Band / Let's Face The Music And Dance / MPS (LP-track: All Smiles)
Timo Lassy / Where's The Man? / Schema (7″)
Andrea Balducci / Big City / Schema (7″)
Mario Biondi and The High Five Quintet / I Can't Keep From Cryin' Sometimes / Schema (LP-track: Handful Of Soul)
Hilton Felton / Tell Her Love has Felt The Need / Jazzman (LP-track: The Best Of Hilton Felton 1970-74)
Hilton Felton / Bee Bop Boogie / Jazzman (LP-track: The Best Of Hilton Felton 1970-74)