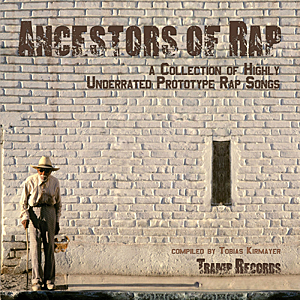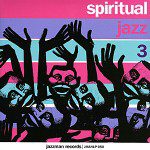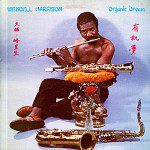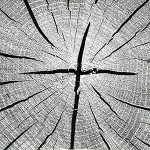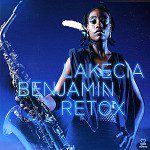 Die Platte der Woche kommt dieses Mal vom Münchner Label Tramp Records. Tobias Kirmayer erforscht die "Ancestors of Rap" und bringt dabei Erstaunliches zu Gehör. Eine raue und groovende Auswahl an bis dato ungehörten Songs aus den Urzeiten des Hip-Hop, genauer gesagt aus einer Zeit lange bevor man von Begriffen wie Rap oder Hip-Hop gesprochen hat. Manche Musik-Historiker behaupten, daß es schon in den 20er Jahren im Blues erste Ansätze eines rhytmischen Sprechgesangs (Rap) gab. Spätestens die in den späten 60er Jahren entwickelte "spoken word poetry" von Künstlern wie Gil Scott-Heron und den Last Poets darf man sicher als einen Vorläufer des Rap bezeichnen. Tobias Kirmayer versammelt auf "Ancestors of Rap" eine spannende Auswahl von frühen Vorläufern des Rap. Krachende Funk Songs, die sich durch einen rhytmisch zum Beat "gesungenen" Text auszeichnen und nebenbei auch noch höllisch grooven. Exzellent!
Zuvor gibt es in der Sendung einige ruhige und entspanntere Klänge. Zwei neue Releases auf Jazzman Reords, zum einem eine Compilation mit den besten Songs der norwegischen Folk-Jazz Combo "That's Why" und zum anderen eine neue, die inzwischen dritte Folge der Reihe "Spiritual Jazz".
Dann wird es langsam funky. Das Debüt-Album von Lakecia Benjamin hat mich positiv überrascht. Auf "Retox" präsentiert die junge Saxofonistin qualitativ ansprechende, aktuelle Funk und Soul Songs, die gefallen.
Das Label Luv'n'Haight hat eine weitere Wiederveröffentlichung am Start: Auf Wendell Harrison's Album "Organic Dream" finden sich u.a. legendäre Songs wie "Love Juice". Eine schöne Sache!
Viel Spaß beim Anhören!
Soul Unlimited Radioshow 203 on Mixcloud
Playlist | SOUL UNLIMITED Radioshow 203 | 07.10.2012 (Wdh. 12.10.2012)
Interpret / Titel / Label (Format)
Free Design / Butterflies Are Free / Cherry Red (LP-track: The Best Of Free Design)
That's Why / Children Of The Future Age / Jazzman (CD-track: The Best Of That's Why)
That's Why / Dyp Av Nade / Jazzman (CD-track: The Best Of That's Why)
Palle Mikkelborg & Radiojazzgruppen / Mongolia / Jazzman (CD-track: V/A – Spiritual Jazz 3 – Europe)
Dusko Goykovich / Macedonian Fertility Dance / Jazzman (CD-track: V/A – Spiritual Jazz 3 – Europe)
Albert Mangelsdorff Quintet / Sakura Waltz / Jazzman (CD-track: V/A – Spiritual Jazz 3 – Europe)
Deep Jazz / Spiritz Up Above / Tramp Records (7″)
The Rongetz Foundation / GOGO Soul (feat. Gregory Porter) / Heavenly Sweetness (LP-track: Brooklyn Butterfly Session)
Weekend Sun / You're Good To Me / Hero (7″)
Lakecia Benjamin / Keep Talking / Membran (CD-track: Retox)
Lakecia Benjamin / Get Down / Membran (CD-track: Retox)
Samuel Jon Samuelsson Big Band / Helvitis Fokking Funk / Contemplate Music (CD-track: Helvitis Fokking Funk)
Roy Porter Sound Machine / Hip-City / Tramp (LP-track: The Story Of Roy Porter Sound Machine)
Wendell Harrison / Ginseng Love / Luv'N'Haight (CD-track: Organic Dream)
Wendell Harrison / Love Juice / Luv'N'Haight (CD-track: Organic Dream)
Barbara Lynn / Movin' On A Groove / Soul 7 (7″)
Emanuel Taylor / You Really Got A Hold On Me / Cultures Of Soul (7″)
Martha High & The Speedometer / No More Heartaches / Freestyle (7″)
The Qualitons / Rolling The Bones / Tramp (7″)
The Excitements / Wait A Minute / Penniman (LP-track: The Excitements)
Billy Storm & The Tempests / Apologize / Tramp (LP-track: V/A – Feeling Nice)
Pigmeat Markham / We Got The Number / Tramp (CD-track: V/A – Ancestors Of Rap)
Bobby & Deborah Williams / The Pusher's Thang / Tramp (CD-track: V/A – Ancestors Of Rap)
James Brown / Get On The Good Foot / Tramp (CD-track: V/A – Ancestors Of Rap)
Iris Bell & Jive-Ettes / Honky Games / Tramp (CD-track: V/A – Ancestors Of Rap)
Harmonica Paul / Motherless Child / Tramp (7″)
The Soul Surfers / Doin' The Rasklad / Ubiquity (CD-R)