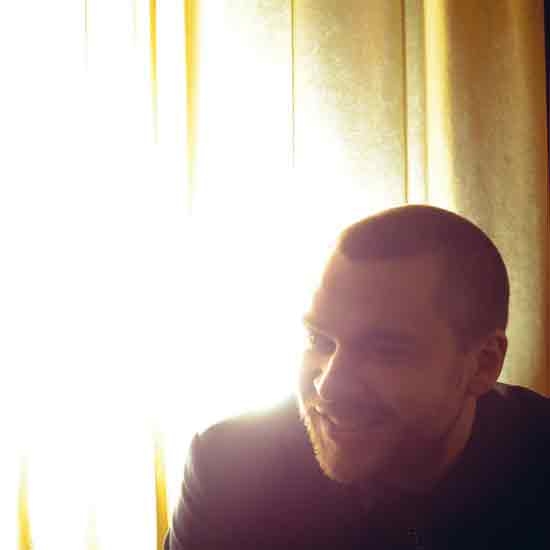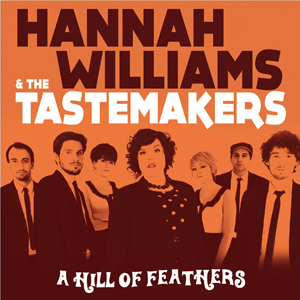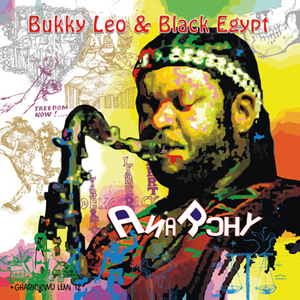 "In With Lassy", das neue Album von Timo Lassy hat mich absolut begeistert. Mit seiner Band zaubert der Saxophonist ein Feuerwerk von groovenden Jazz-Tunes. Dazu haben sicher auch der exzellente Drummer Teppo "Teddy Rok" Mäkynen und der Percusionist Abdissa "Mamba" Assefa beigetragen. Eine weitere Bereicherung ist die swingende Wurlitzer-Orgel von Georgios Kontrafouris. Superklasse, die Platte der Woche bei Soul Unlimited!
Feinen Deep Soul gibt es auf dem Debüt-Album von Hannah Williams & The Tastemakers zu hören. "A Hill Of Feathers" wird von der stimmgewaltigen Sängerin Hannah Williams geprägt und ihre Songs können sich hören lassen. Zum Abschluss möchte ich euch dann noch das neue Album von Bukky Leo & Black Egypt vorstellen. Der aus Nigeria stammende Saxophonist hat schon in den Bands von Fela Kuti und Tony Allen gespielt. Zwischenzeitlich ist er nach London emigriert, doch es ist kein Wunder, daß Afrobeat, die Musik seiner Heimat, ihm nach wie vor am Herzen liegt. Auf seinem Album "Anarchy" wird der Afrobeat dezent modernisiert, doch man hört der Musik an, daß Bukky Leo alle seine musikalischen Einflüsse und Wurzeln darin verarbeitet hat. Sehr Gut!
Viel Spaß beim Anhören!
Soul Unlimited Radioshow 205 on Mixcloud
Playlist | SOUL UNLIMITED Radioshow 205 | 21.10.2012 (Wdh. 26.10.2012)
Interpret / Titel / Label (Format)
Dusko Goykovich / Macedonian Fertility Dance / Jazzman (CD-track: V/A – Spiritual Jazz 3 – Europe)
Dusko Goykovich / Quo Vadis Samba / Cosmic Sounds (LP-track: V/A – Balkan Express)
Five Corners Quintet / Three Corners (Nicola Conte Sahib's Samba Version) / Ricky-Tick Records (12″-EP-track: Different Corners)
Gerardo Frisina / Cogele El Ritmo / Schema (12″)
Cesar's Salad / On Broadway / Perfect Toy (CD-track: The Latin Beat Vol.2)
Jessica Lauren Four / Gangaman / Freestyle (LP-track: Jessica Lauren Four)
Deep Jazz / Spiritz Up Above / Tramp Records (7″)
Five Corners Quintet / This Could Be The Start of Something / Ricky-Tick Records (LP-track: Chasin' The Jazz Gone By)
Timo Lassy / Touch Red / Schema (CD-track: In With Lassy)
Timo Lassy / Teddy The Sweeper / Schema (CD-track: In With Lassy)
Timo Lassy / Where's The Man / Schema (CD-track: In With Lassy)
Orchester Heinz Kiessling / Russel Square / Sonorama (LP-track: V/A – Q1)
Adrian Younge / 1969 Organ / Kindred Spirits / Wax Poetics (7″)
Sputnik-1 / 50.000 Lightyears / Ubiquity (CD-R)
Il Carbonaro / High Noon / Colemine (7″)
Sugarman 3 / Dirty Water / Daptone (7″)
On The Spot Trio / Suction / Colemine (7″)
Dojo Cuts / You Make Lovin' Real Easy / Colemine (7″)
Hannah Williams & The Tastemakers / Work It Out / Record Kicks (CD-Track: A Hill Of Feathers)
Hannah Williams & The Tastemakers / Kitchen Strut / Record Kicks (CD-Track: A Hill Of Feathers)
The Excitements / I Don't Love You No More / Penniman (LP-track: The Excitements)
The Cactus Channel / Derty D's Thang / Hope Street Recordings (LP-track: Haptics)
The Souljazz Orchestra / Cartao Postal / Strut (LP-track: Solidarity)
Antibalas / Dirty Money / Daptone (LP-track: Antibalas)
Bukky Leo & Black Egypt / Afrobeat Jam / Agogo (CD-track: Anarchy)
Bukky Leo & Black Egypt / Fella Fella / Agogo (CD-track: Anarchy)