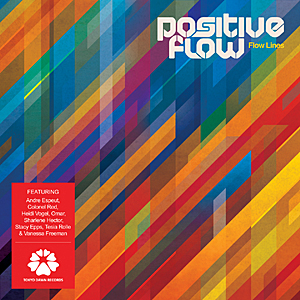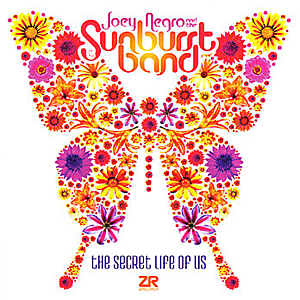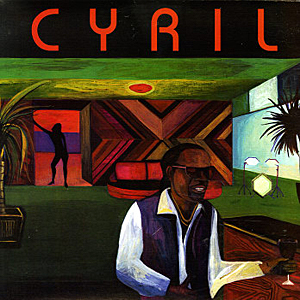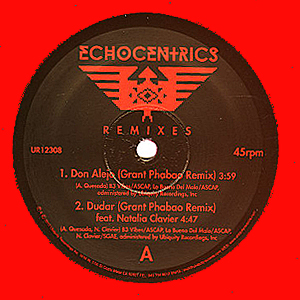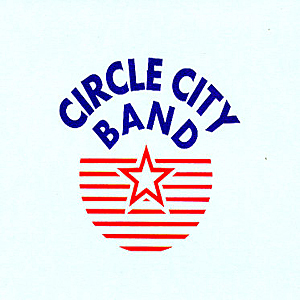 Das Album der Woche kommt von Positiv Flow, der mit "Flow Lines" sein Debüt bei Tokyo Dawn Records gibt. Die Musik ist eine vielschichtige Mischung aus überwiegend elektronischen Sounds, die mit "realen" Instrumenten und Streichern kombiniert werden. Die musikalische Stimmung ist vor allem sehr soulful. Dazu beitragen haben auch die zahlreichen Gast-SängerInnen. Einige Beispiele der rundum gelungenen und großartigen Stücke gibt es in der Sendung zu hören. Ein Album mit Langzeitwirkung!
Die Sendung startet mit einer neuen Remix-EP von den Echocetrics. Die Remixe von Grant Phabao sind absolut gelungen. Ausserdem gibt es noch einen neuen Song auf der Flipside.
Dave Lee aka Joey Negro hat mit seiner Sunburst Band ein neues Album vorgelegt. "The Secret Life Of Us" bietet eine stimmige Melange aus Soul, Disco, Boogie und Deep House Klängen, die vor allem Laune machen. Im gleichen Stil geht es danach weiter, jedoch mit Wiederveröffentlichenungen aus den späten Siebzigern und frühen Achziger Jahren. Auf den Compilations "Under The Influence Of", "Private Wax" und "Surinam!" gibt es rare Boogie und Disco Grooves zu entdecken und es lohnt sich!
Besten Achziger Electro-Boogie Sound gibt es auch auf zwei weiteren wiederveröffentlichten Alben von "Ceryl" und der "Circle City Band". Beide Platten haben es verdient gehört zu werden… in diesem Sinne:
Viel Spaß beim Anhören!
Soul Unlimited Radioshow 208 on Mixcloud
Playlist | SOUL UNLIMITED Radioshow 208 | 18.11.2012 (Wdh. 23.11.2012)
Interpret / Titel / Label (Format)
The Echocentrics / Dudar (Grant Phabao Remix) / Ubiquity (12″-track: Remixes)
The Echocentrics / Pioneira (feat. Tita Lima) / Ubiquity (12″-track: Remixes)
Thommy Stewart / Bump And Hustle Music (Zernell and Rahaan Re-Edit) / Luv'N'Haight (12″)
Lakecia Benjamin / Keep Talking / Membran (CD-track: Retox)
Gary Harrison & Shareholder Tom / Vision Of A Family / Büro 9 (CD-track: The Road)
Quantic & Alice Russel with The Combo Barbaro / Look Around The Corner / Tru Thoughts (10″)
Positive Flow / Tapestries Of My Mind (feat. Andre Espeut) / Tokyo Dawn Records (CD-track: Flow Lines)
Positive Flow / Pheadra's Flight / Tokyo Dawn Records (CD-track: Flow Lines)
Positive Flow / Children Of The Sun (feat. Heidi Vogel) / Tokyo Dawn Records (CD-track: Flow Lines)
Positive Flow / My Prediction (feat. Omar) / Tokyo Dawn Records (CD-track: Flow Lines)
Jazzanova / Theme from Belle Et Fou / Sonal Kollektiv (LP-track: Funkhaus Sessions)
Joey Negro and the Sunburst Band / Where The Lights Meet The Music / ZR Records (LP-track: The Secret Life Of Us)
Joey Negro and the Sunburst Band / The Secret Life Of Us / ZR Records (LP-track: The Secret Life Of Us)
Ron Richardson / Ooh We Babe / ZR Records (LP-track: V/A – Under The Influence Vol.2)
Midnight Energy / Saving All My Love / ZR Records (LP-track: V/A – Under The Influence Vol.2)
Cyril / Let's Partay / PPU (LP-track: Saturday Night)
Cyril / Won't You Serve Him / PPU (LP-track: Saturday Night)
Circle City Band / Magic / Luv'N'Haight (LP-track: Circle City Band)
Circle City Band / Party Lights / Luv'N'Haight (LP-track: Circle City Band)
Thunderstorm / Here's To You / Kindred Spirits (LP-track: V/A – Surinam!)
Pure Love / D.I.S.C.O. Spells Love / BBE (LP-track: V/A – Private Wax)