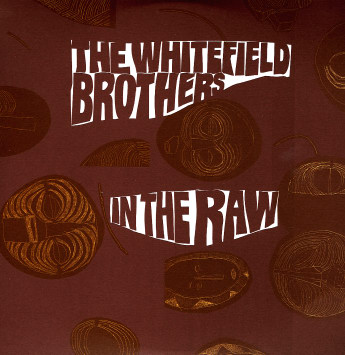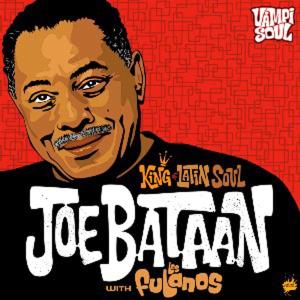 Das Album "In The Raw" wurde vor kurzem auf Now Again wiederveröffentlicht. Ein guter Anlass diesen Contemporary-Funk Klassiker bei Soul Unlimited vorzustellen.
Wenn man von Boogaloo spricht, fällt bald auch sein Name: Joe Bataan ist legendär, der "King of Latin Soul". Er hat auf Vampi Soul eine Art Retrospektive seines musikalischen Lebenswerkes veröffentlicht. Keine Compilation alter Aufnahmen, sondern ein Album mit neuen Versionen von Joe Bataan-Klassikern. Zusammen mit der Band der Band "Los Fulanos" aus Barcelona aufgenommen, ist es ein Album mit guten, orginalgetreuen Versionen geworden, das man gern und oft hören kann. Wirklich gut, auch wenn die Orginale kaum zu toppen sind und fast zwangsläufig unerreicht bleiben.
In der zweiten Stunde gibt es einen Reihe älterer und brandneuer Re-Edits, wobei ich auf Todd Terje's Hammer-Edit von Stevie Wonder's "Superstition" besonders hinweisen möchte.
Viel Spass beim anhören!
Playlist | SOUL UNLIMITED Radioshow 057 | 29.03.2009 (Wdh. 03.04.2009)
Interpret / Titel / Label (Format)
Whitefield Brothers / In The Raw / Now Again (LP-track: In The Raw)
Whitefield Brothers / Weiya / Now Again (LP-track: In The Raw)
Whitefield Brothers / Rampage / Now Again (LP-track: In The Raw)
The Invaders / Spacing Out / Jazzman (7″)
Leslie Nielson / Petroleum Pt1 / Soul Kombinat (7″)
Sugarman 3 / Cherry Pickin' / Desco (7″)
Ernie Hawks & The Soul IG's / Soulful Trip / Nite-Club (7″)
The Delta Rhythm Section / Funkin' Fever / Mocambo (7″)
Floyd Lawson And The Hearts Of Stone / K Gee / Record Kicks (7″)
Joe Bataan with Los Fulanos / Latin Soul Square Dance / Vampi Soul (LP-track: King Of Latin Soul)
Joe Bataan with Los Fulanos / It's A Good Feeling (Riot) / Vampi Soul (LP-track: King Of Latin Soul)
Joe Bataan with Los Fulanos / Johnny's No Good / Vampi Soul (LP-track: King Of Latin Soul)
Greenwood Rhythm Coalition / Guajira '78 / Names You Can Trust (7″)
Quantic & Nickodemus ft. Tempo & The Candela Allstars / Mi Swing Es tropical / Tru Thoughts (7″)
Flowering Inferno / Cuidad del Swing / Tru Thoughts (7″)
Quantic & His Combo Barbaro / Wandering Star / Tru Thoughts / Black Gold (7″)
S.M.O.V. / Devil's Cat / Wack Records (CD-R)
Midnight Lab Band / TNT Breeze / Names You Can Trust (7″)
Stevie Wonder / Superstition (Todd Terje Re-Edit) / CD-R
Dr. John / Right Place, Wrong Time (Al's Edit) / A&R Reworks (12″)
Tangoterje / I Get Lifted (Tangoterje Re-Edit) / Supreme (12″)
Love Unlimited Orchestra / Midnight Groove (R.E.-Edit) / R.E.-Edits (12″)
Beatconductor / Like A Rocket / Spicy (12″)
Linkwood Family / Piece Of Mind / Fire Cracker Recordings (10″)
Double Exposure / Ten Percent (Original Tom Moulton Mix) / Salsoul (12″)