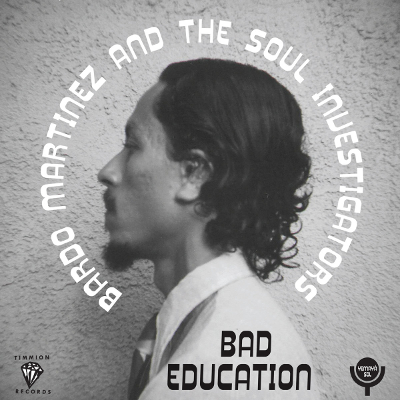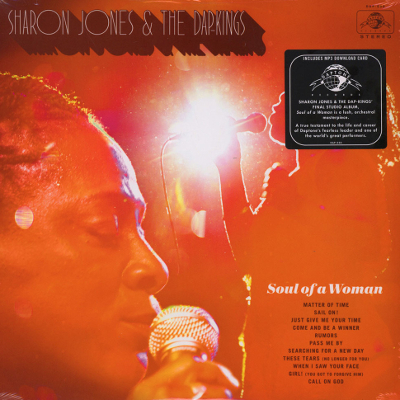 Der Jahresrücklick 2017.
Die 10 besten Single-Veröffentlichungen und die 15 besten Alben des Jahres!
Singles
Bardo Martinez And The Soul Investigatores – Bad Education
Coko & The Iron Souls – My Love Is True
Jonny Benavidez and Cold Diamond & Mink – Tell Me That You Love Me
Delvon Lamarr Trio – Concussion
The Flying Stars Of Brooklyn, NY – My God Has A Telephone
Eric Boss – Closer To The Spirit
The Rhythm Snipers – Standing Rock
Speedometer – African Bushfire
Jr. Thomas & The Volcanos – What A Shame
The Soul Surfers – Odd Love
Alben
Sharon Jones & The Dap-Kings – Soul Of A Woman
Tony Allen – The Source
Zara McFarlane – Arise
Marvin Parks – Marvin Parks
Jukka Eskola Soul Trio – Soul Trio
Ondatropica – Baile Bucanero
Blay Ambolley – Ketan
Ikebe Shakedown – The Way Home
Jeb Loy Nichols – Country Hustle
The Frightnrs – More To Say Versions
Lord Echo – Harmonies
The Black Seeds – Fabric
Nicole Willis & The UMO Jazz Orchestra – My Name Is Nicole Willis
Dwight Trible With Matthew Halsall – Inspirations
Shalosh – Rules Of Oppression
Viel Spass beim Anhören!
SOUL UNLIMITED Radioshow 392 on Mixcloud
Playlist | SOUL UNLIMITED Radioshow 392 | 07.01.2018 (Wdh. 12.01.2018 / 14.01.2018 / 19.01.2018)
The Soul Surfers / Odd Love / Spasibo (7")
Jr. Thomas & The Volcanos / What A Shame / Colemine (7")
Speedometer / African Bushfire / KPM (7")
The Rhythm Snipers / Standing Rock / Mocambo (7")
Eric Boss / Closer To The Spirit / Mocambo (7")
The Flying Stars Of Brooklyn, NY / My God Has A Telephone / Colemine (7")
Delvon Lamarr Trio / Concussion / Colemine (7")
Jonny Benavidez and Cold Diamond & Mink / Tell Me That You Love Me / Stylart (7")
Coko & The Iron Souls / My Love Is True / Funk Night (7")
Bardo Martinez And The Soul Investigatores / Bad Education / Timmion (7")
Shalosh / Rules Of Oppression / Contemplate (CD-Track: Rules Of Oppression)
Dwight Trible With Matthew Halsall / What The World Needs Now Is Love / Gondwana (LP-track: Inspirations)
Nicole Willis & The UMO Jazz Orchestra / Togetherness / Persephone (LP-track: My Name Is Nicole Willis)
The Black Seeds / Better Days / Proville Records (LP-track: Fabric)
Lord Echo / The Sweetest Meditation / Soundway (LP-track: Harmonies)
The Frightnrs / All My Tears (Version) / Daptone (LP-track: More To Say Versions)
Jeb Loy Nichols / Till The Teardrops Stop / City Country City (LP-track: Country Hustle)
Ikebe Shakedown / Supermoon / Colemine (LP-track: The Way Home)
Blay Ambolley / I Don't Know / Agogo (LP-track: Ketan)
Ondatropica / Bogota / Soundway (LP-track: Baile Bucanero)
Jukka Eskola Soul Trio / Subterranean Variations / Timmion (LP-track: Soul Trio)
Marvin Parks / Close Your Eyes / Schema (LP-track: Marvin Parks)
Zara McFarlane / Fussin' And Fightin' / Brownswood (LP-track: Arise)
Tony Allen / Cool Cats / Blue Note (LP-track: The Source)
Sharon Jones & The Dap-Kings / Matter Of Time / Daptone (LP-track: Soul Of A Woman)
Sharon Jones & The Dap-Kings / Sail On / Daptone (LP-track: Soul Of A Woman)