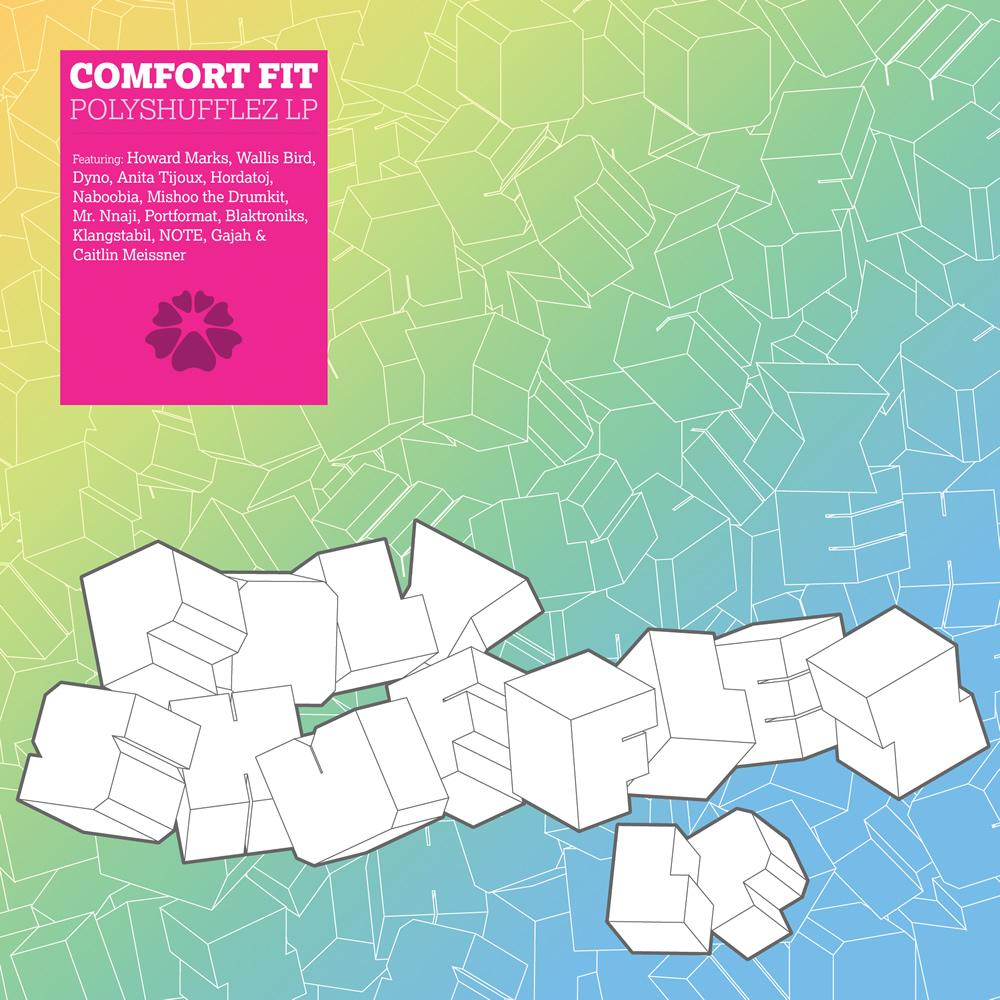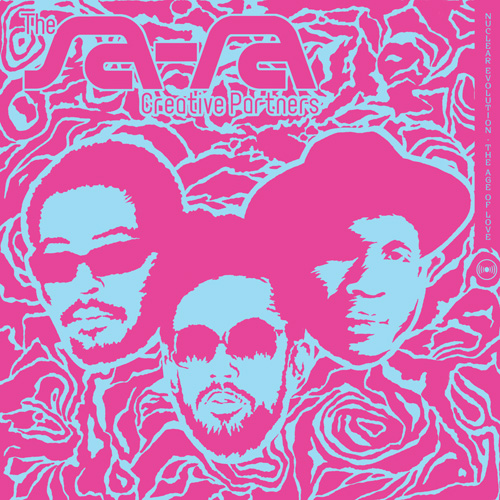 Der aus Pfullingen stammende Produzent Boris Mezga hat unter seinem Alias Comfort Fit ein neues Album veröffentlicht. Die Polyshufflez LP vereint unterschiedlichste Einflüsse, die von frühem Detroit Techno über Minimal Electronica und Jazz bis zu Hip Hop reichen. Ein wirklich hochinteressantes Album, das am 14. August bei dem Net-Label Tokyo Dawn Records veröffentlicht wird.
Sa-Ra Creative Partners haben vor kurzem bei Ubiquity ihr neues Album "Nuclear Evolution: The Age Of Love" veröffentlicht. Einige der schönsten Songs aus dem Album gibt es zu hören.
Ein weiteres Schwerpunktthema in der ersten Stunde ist das neue Album von Prefuse 73.
Die zweite Stunde bringt euch einen Mix mit aktuellen (Wieder-) Veröffentlichungen im Spektrum von uptempo Modern Soul bis hin zu Funk. Zum Abschluss gibt es noch zwei wunderbare Songs von Leroy Hutson, dem Künstler der auf dem aktuellen Funk Explosion – Flyer abgebildet ist.
Viel Spaß beim Anhören.
Playlist | SOUL UNLIMITED Radioshow 072 | 31.07.2009 (Wdh. 02.08.2009 und 07.08.2009 )
Interpret / Titel / Label (Format)
Prefuse 73 / Natures Uplifting Revenge / Warp (LP-track: Everything She Touched Turned Ampexian)
Prefuse 73 / Yuletide / Warp (LP-track: Everything She Touched Turned Ampexian)
Prefuse 73 / Whipcream Eyepatch / Warp (LP-track: Everything She Touched Turned Ampexian)
Prefuse 73 / Regalo / Warp (LP-track: Everything She Touched Turned Ampexian)
Comfort Fit / Bit By Bit / Tokio Dawn Records (CD-track: Polyshufflez LP)
Comfort Fit / Rendezvous / Dub (feat. Mishoo The Drumkit & Mr. Nnaji) / Tokio Dawn Records (CD-track: Polyshufflez LP)
Comfort Fit / Hanham vs. Steinitz / Blitz Chess Edit (feat. Klangstabil) / Tokio Dawn Records (CD-track: Polyshufflez LP)
Sa-Ra Creative Partners / The Bone Song / Ubiquity Records (CD-track: Nuclear Evolution: The Age Of Love)
Sa-Ra Creative Partners / My Star / Ubiquity Records (CD-track: Nuclear Evolution: The Age Of Love)
Sa-Ra Creative Partners / I Swear / Ubiquity Records (CD-track: Nuclear Evolution: The Age Of Love)
Inlove / For Minnie Riperton / Inflamable Records (LP-track: Stories)
Jazzanova feat. Jose James / Little Bird / Verve (LP-track: Of All The Things)
Mr.Day feat. Yarah Bravo / If I Can't Lave You (DJ Vadim Remix) / Favorite (7″)
Wildcookie / Heroine (Main Mix) / Homegrown Records (12″-EP-Track: Drugs EP)
Beastie Boys ft. Nas / Too Many Rappers / CD-R
Cookie Crew / Secrets Of Success / Soul Jazz Records (LP-track: V/A – Fly Girls Vol.1)
Funky Saturday / Party For You (DJ Magik Mo' Edit) / Funky Saturday (12″)
Family Of Eve / Having It So Bad For You / First Choice records (12″)
Wynd Chymes / Baby You're The One / Lotus Land (7″)
T.M.S. / Get The Feeling / Peoples Potential Unlimited (7″)
Satellite band / Rejuvenate The Fonk / Peoples Potential Unlimited (7″)
Darwin's Theory / I Love Everything About You / Lotus Land (7″)
LaRom Baker / You're The Best / Lotus Land (7″)
Natural Rhythm / Lets Groove Some Mo / Jaycees Records (7″)
Blinky Griptide / The Stroll (Pt.1) / Daptone Records (7″)
Mombasa University Band / Take One / Mocambo (7″)
Cookin' On 3 Burners / Cars / Freestyle (12″)
The Baker Brothers / Family Tree / Freestyle (12″)
Betty Padgett / Sugar Daddy / Luv'N'Haight (LP-track: Betty Padgett)
Leroy Hutson / Love Oh Love / Curtom (LP-track: Love Oh Love)
Leroy Hutson / The Ghetto / Curtom (LP-track: The Man!)
Mayer Hawthorne / Maybe So, Maybe No / Stones Throw (12″)