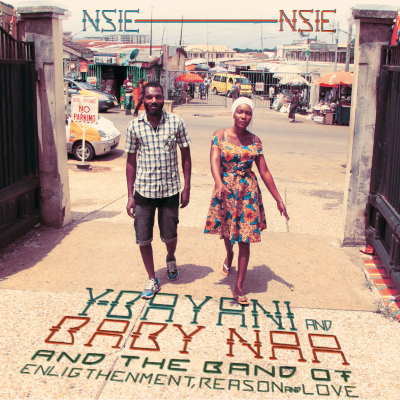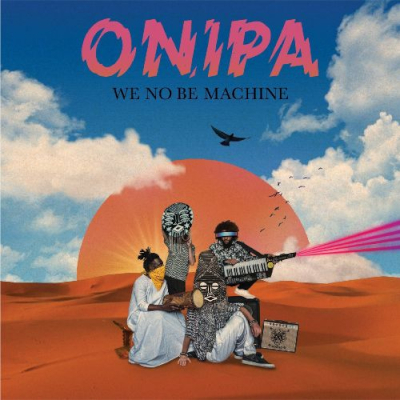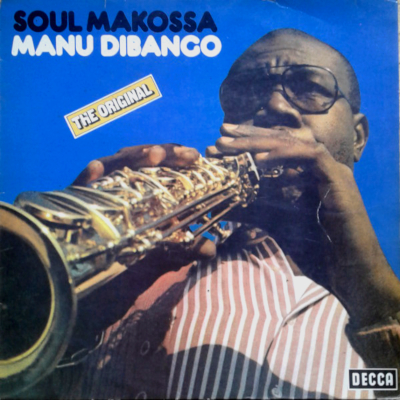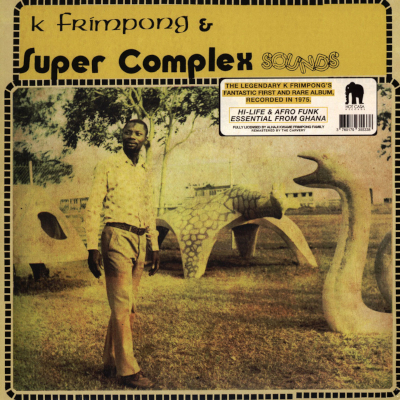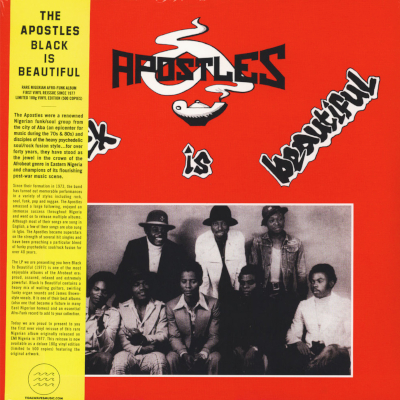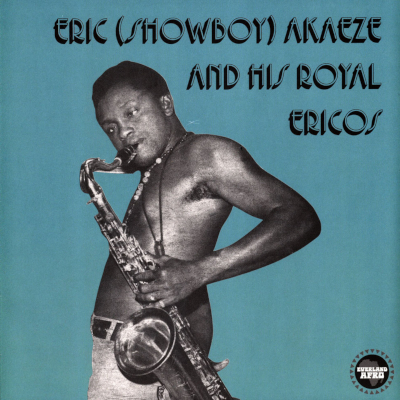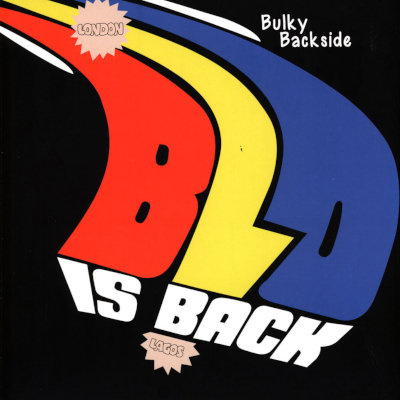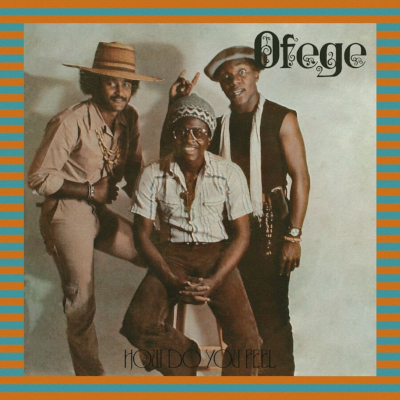 African Music Special – from ancient to future ….
Y-Bayani & Baby Naa haben zusammen mit der Band Of Enlightenment, Reason and Love ein grandioses Debüt-Album vorgelegt. Ein sehr erfrischender Mix aus Reggae, Afrikanischen Elementen und dezent eingesetzten Elektronik-Sounds. Einige Songs des Albums sind bereits in den letzten zwei Jahren als 7″ Single veröffentlicht worden, darunter auch das tolle Stück "Asembi Ara Amba", der erste Song den Y-Bayani geschrieben hat und der zuerst auf dem Debüt-Album der Polyversal Souls erschienen ist. Ein Song der sich schnell zum Hit des Albums entwickelt hat und somit auch zum Start von Y-Bayani's Karriere wurde. Diese hat mit seinem Debüt-Album "Nsie Nsie" einen ersten Höhepunkt erreicht. Das Album wird am 1.Mai 2020 veröffentlicht und ist die Platte der Woche in dieser Soul Unlimited Ausgabe!
Außerdem dabei, das neue Album von Onipa, einige Afrobeat Klassiker und ein Manu Dibango Tribute-Mix.
Viel Spaß beim Anhören!
Soul Unlimited Radioshow 444 on Mixcloud
Playlist | SOUL UNLIMITED Radioshow 444 | 26.04.2020 (Wdh. 01.05.2020)
Interpret / Titel / Label (Format)
Manu Dibango / New Bell / Decca LP-track: Soul Makossa)
Manu Dibango / Pepe Soup / Nova (7")
Manu Dibango / Soul Makossa / Decca LP-track: Soul Makossa)
K. Frimpong &Super Complex Sounds / Ahjewa Special (Part 1) / Hot Casa (LP-track: Ahjewa)
Tex Soul & The Bayonets / Uto Nwa / Academy Lps (7")
The Cranes / Joy / Afro7 (7")
The Apostels / Black Is Beatiful / Tidal Waves Music (LP-track: Black Is Beautiful)
The Apostels / Don't Huzzle For Love / Tidal Waves Music (LP-track: Black Is Beautiful)
Eric (Showboy) Akaeze And His Royal Ericos / Ikoto Rock / Everland (LP-track: Ikoto Rock)
C.K. Mann & His Caroussel 7 / Asafo Beesuon Medley (Gruff & Grey Edit) / Mr. Bongo (7")
Blo / Get That Groove In / Everland (LP-track: Bulky Backside – Blo Is Back)
Ofege / Burning Jungle / Tidal Waves Music (LP-track: How Do You Feel)
Kiki Gyan / Love To Love You / Mukatsuku (7")
Dur Dur Band / Daraadaa Muxibo / Analog Africa (LP-track: V/A – Mogadisco)
Y-Bayani & Baby Naa and The Band Of Enlightenment, Reason and Love / Asembi Ara Amba / Philophon (LP-track: Nsie Nsie)
Y-Bayani & Baby Naa and The Band Of Enlightenment, Reason and Love / Zooba Maka / Philophon (LP-track: Nsie Nsie)
Y-Bayani & Baby Naa and The Band Of Enlightenment, Reason and Love / Asafo Weyasi / Philophon (LP-track: Nsie Nsie)
Onipa / Yenimo / Strut (LP-track: We No Be Machine)
Onipa / Makoma / Strut (LP-track: We No Be Machine)
Onipa / Kon Kon Sa / Strut (LP-track: We No Be Machine)
Guts / Kenke Corner (Poirer Remix feat. Samito) / Heavenly Sweetness (EP-track: Kenke Corner EP)
Pat Kalla & Le Super Mojo / Canette / Pura Vida Sounds (12")