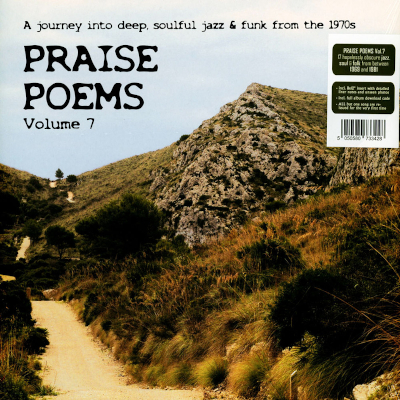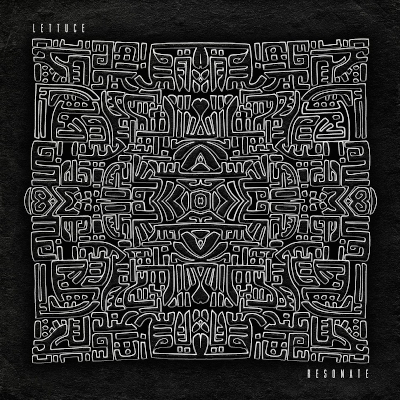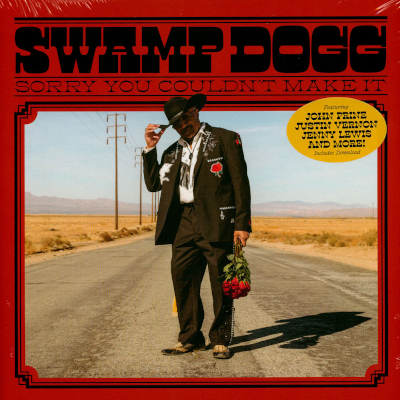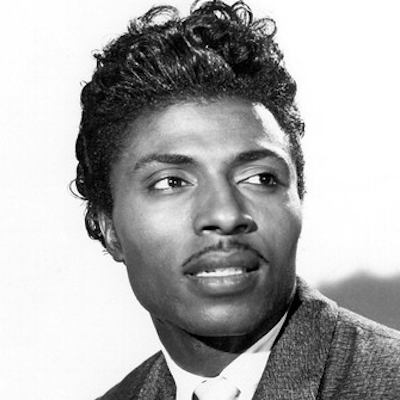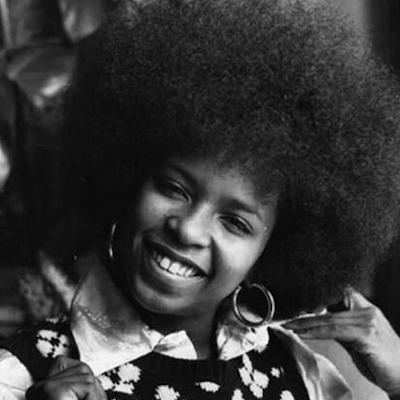 Wir starten mit einer kräftigen Prise Rhythm'n'Blues und Soul, mit Tributes für Betty Wright und Little Richard.
Der am 9. Mai verstorbene Little Richard ist der wahre King of Rock'n'Roll und in den 60er Jahren hat er dann auch tollen Soul gemacht. Die Miami-Soul Queen Betty Wright ist am 10. Mai gestorben. Ihre von weiblichem Selbstbewusstsein geprägten Songs bleiben unvergessen und sind ein integraler Bestandteil des Sister-Soul Kosmos.
Das Album der Woche ist die siebte Folge der Praise Poems Compilation Reihe, die von Tobias Kirmayer zusammengestellt wird und auf seinem Label Tramp Records erscheint. Die Compilation-Reihe hat sich das Motto "A journey into soulful jazz and funk from the 1970s" gesetzt. Eine interessante Programmatik, die noch durch eine kräfte Prise Folk ergänzt wird. Die siebte Ausgabe glänzt wieder mit einer Reihe von wunderschönen musikalischen Kleinoden und hat einen durchgängig hörbaren Flow. Toll gemacht, die vielleicht bisher beste Folge dieser Reihe!
Außerdem dabei: Jerry Williams Jr. aka Swamp Dogg, ein Künstler der in den 1960er Jahren mit seinen Soul-Songs bekannt wurde und ab den 1970er Jahren als Swamp Dogg experimentellere Heavy Soul & Funk Alben machte. Er ist nun mit einem neuen County-Soul Album am Start. Klingt interessant und ist es definitiv auch. Richtig Funky und vor allem auch tanzbar wird es dann bei Lettuce und deren neuem Album "Resonate" …. Viel Spaß beim Anhören!

Soul Unlimited Radioshow 447 on Mixcloud
Playlist | SOUL UNLIMITED Radioshow 447 | 17.05.2020 (Wdh. 22.05.2020)
Interpret / Titel / Label (Format)
Percy Mayfield / Hit The Road Jack / Jukebox Jam (7")
Little Esther / Hound Dog / Jukebox Jam (7")
Ruth Brown / Mambo Baby / Atlantic (7")
Evelynn Freeman / Didn't It Rain / United Artists (7")
Young Jessie / Hit, Git And Split / Modern (7")
Bo Diddley / Down Home Special / Checker (7")
Gloria Irving / I Need A Man / Jukebox Jam (7")
Percy Welch / Nursery Rhyme Rock / Fran (7")
Jimmy Good / Watch Dog / Jet (7")
Little Richard / Rip It Up / Speciality (7")
Little Richard / Get Down With It / Outta Sight (7")
Little Richard / I Don't Want To Discuss It / Outta Sight (7")
Chubby Checker / (At The) Discotheque / Outta Sight (7")
Bobby Paris / Night Owl / Outta Sight (7")
Dobie Gray / Out On The The Floor / Outta Sight (7")
The Tomagoes / I Really Love You / Harmless (7")
Betty Wright / Shoorah! Shoorah! / RCA (7")
Betty Wright / Let Me Be Your Lovemaker / Alston (7")
Betty Wright / Secretary / Alston (7")
Aretha Frankrin / Every Natural Thing / Atlantic (LP-track: Let Me In Your Life)
Bobby Bland / St. James Infirmary / Jukebox Jam (7")
Bill Comstock / An Icicle Touched By The Sun / Tramp (LP-track: V/A – Praise Poems Vol.7)
Marva Josie / He Does It Better / Tramp (LP-track: V/A – Praise Poems Vol.7)
Diane Taber / I Don't Want To Need You Anymore / Tramp (LP-track: V/A – Praise Poems Vol.7)
James Kelly Duhon / So Far Down / Tramp (LP-track: V/A – Praise Poems Vol.7)
Satin Sound / Coming Home Babe / Perfect Toy (7")
Milton Bowser / The Ride / Tramp (7")
Scotty Evans & Suburban Sounds / Richest Man In The Graveyard / Perfect Toy (LP-track: V/A – Funky Country 2)
Herb Day / I'll Never Give Up / Perfect Toy (LP-track: V/A – Funky Country 1)
Swamp Dogg / Sleeping Without You Is A Dragg / Joyful Noise (LP-track: Sorry You Couldn't Make It…)
Swamp Dogg / Good Better Best / Joyful Noise (LP-track: Sorry You Couldn't Make It…)
The Devonns / Tell Me / Record Kicks (7")
Haggis Horns / Suzi Traffic (feat John McCallum) / Haggis (digital)
Lettuce / Blaze / Round Hill Music (LP-track: Resonate)
Lettuce / Checker Wrecker (feat. Big Tony & Jungle Boogie) / Round Hill Music (LP-track: Resonate)
Rare Essence / Body Moves (Joey Negro Edit) / ZR (12"-EP-track: V/A – Go Go Get Down)