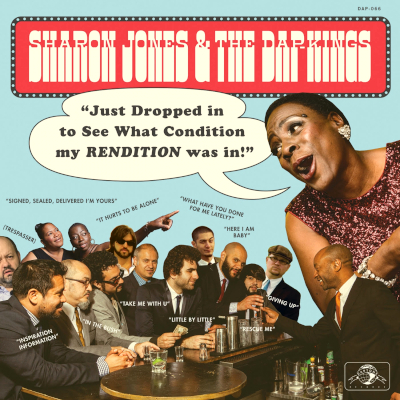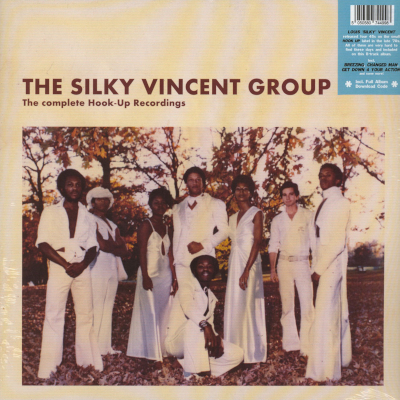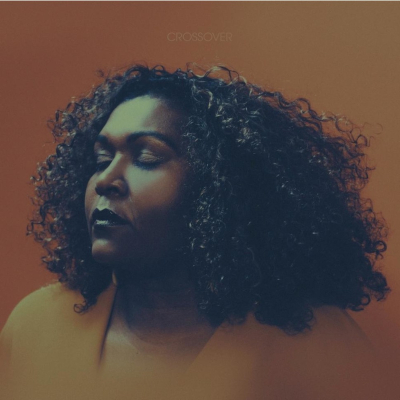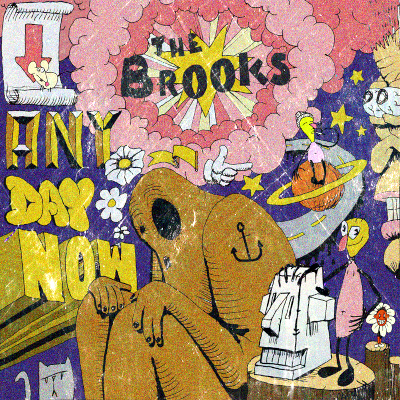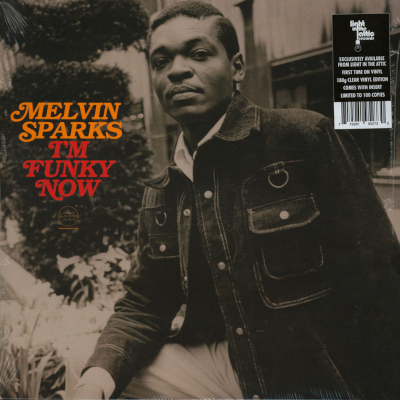 Soul, Funk und mehr ……
Mit neuen Alben von Sharon Jones & The Dap Kings, Emma Donovan & The Putbacks, Melvin Sparks, Silky Vincent Group und The Brooks.
"I Just Dropped In To Check What Condition My Rendition Was In" ist das zweite posthum veröffentlichte Album von Sharon Jones & The Dap Kings. Die Ausnahme Soul Sängerin ist ja leider im November 2016 viel zu früh gestorben. Im Laufe der Jahre hat sie mit ihrer Band eine Reihe von Cover-Versionen aufgenommen, die zum Teil bislang noch nicht veröffentlicht wurden und nun auf dieser Compilation erstmals erscheinen. Es sind einige bemerkenswerte Neu-Interpretationen dabei und nebenbei ist das Album auch eine schöne Möglichkeit nochmals das ausserordentliche musikalische Talent dieser Band zu unterstreichen. Die Platte der Woche bei Soul Unlimited.
Schon das Debüt-Album von Emma Donovan und den Putbacks habe ich 2014 vorgestellt. Ganze 6 Jahre sollte es dauern bis wir neues von dieser Band zu hören bekommen. Emma Donovan verbindet sehr gekonnt die Einflüsse ihren indigenen australischen Wurzeln mit amerikanischen Soul im Stil von alten Stax und Atlantic Aufnahmen. Die Putbacks sind hier wieder das perfekte musikalische Backing. Ein sehr interessantes und hörenswertes Album.
"I'm Funky Now" hätte eigentlich Melvin Sparks drittes Album für Westbound Records werden sollen. Doch das 1976 aufgenommene Album wurde aufgrund der damaligen Umbrüche in der Musikindustrie nicht veröffentlicht. Sehr schade, denn die 7 Songs haben großes musikalisches Potential. Es sollte bis 2017 dauern, bis das Album in einer CD-Version veröffentlicht werden sollte und erst jetzt, in 2020, ist es auch als Vinyl-LP erhältlich.
Silky Vincent hat in den 70er Jahren vier Singles für das Hook Up Label veröffentlicht, die alle sehr rar und gesucht sind. Das Label Tramp Records hat nun diese acht Songs auf einer famosen Compilation zusammengefasst, die definitiv Laune macht!
Viel Spaß beim Anhören!
Soul Unlimited Radioshow 461 on Mixcloud
Playlist | SOUL UNLIMITED Radioshow 461 | 01.11.2020 (Wdh. 06.11.2020 / 08.11.2020 / 13.11.2020)
Interpret / Titel / Label (Format)
Shirley Bassey / Goldfinger / Columbia (7")
Alessandro Magnanini feat Jenny B / Secret Lover / Schema (7")
The Take Vibe EP / Golden Brown / Jazz Room (7")
Lou Garno Trio / Muy Sabroso / Crowbar (7")
Peter Nero / Soulful Strut / Mr. Bongo (7")
The 3 Pieces / I Need You Girl / Fryers (7")
Honey B's / What Love Can Do / Timmion (7")
Silky Vincent Group / Dream / Tramp (LP-track: The Complete Hook Up Recordings)
Silky Vincent Group / Get Down For Your Action / Tramp (LP-track: The Complete Hook Up Recordings)
Silky Vincent Group / Come Back Baby / Tramp (LP-track: The Complete Hook Up Recordings)
Melvin Sparks / Disco Booty / Tidal Waves (LP-track: I'm Funky Now)
Melvin Sparks / Make It Good / Tidal Waves (LP-track: I'm Funky Now)
Ceasar Frazier / Hicky-Burr / Tidal Waves (LP-track: Hail Ceasar!)
Sugarman Three / Sock Monkey / Desco (LP-track: Sugar's Boogaloo)
Sharon Jones & The Dap Kings / Take Me With U / Daptone (LP-track: I Just Dropped In The See What Condition My Reindition Was In)
Sharon Jones & The Dap Kings / Little By Little / Daptone (LP-track: I Just Dropped In The See What Condition My Reindition Was In)
Sharon Jones & The Dap Kings / Rescue Me / Daptone (LP-track: I Just Dropped In The See What Condition My Reindition Was In)
Marta Ren / 22:22 / Record Kicks (digital)
Emma Donovan & The Putbacks / Leftovers / Hope Street (CD-track: Crossover)
Emma Donovan & The Putbacks / Don't Give Up On Me / Hope Street (CD-track: Crossover)
Emma Donovan & The Putbacks / Pink Shirt / Hope Street (CD-track: Crossover)
Lady Wray / Storms / Big Crown (digital)
Myles Sanko / Freedom Is You / Legere (digital)
The Brooks / Gameplay / Underdog (CD-track: Any Day Now)
The Brooks / So Turned On / Underdog (CD-track: Any Day Now)
The Tibbs / Damaged Heart / Record Kicks (digital)
The Leaders / It's A Rat Race (Vocal) / Athens Of The North (7")
The Mighty Mocambos / Arabesque Breakin' Suite / Mocambo (7")
Pigalle Connection / Church & Casino / Mocambo (7")
Nick Waterhouse / Pushing Too Hard / Innovative Leisure (digital)
The Electric Peanut Butter Co. / Go Go Go / Ubiquity (LP-track: Trans-Atlantic Psych Classics Vol.1)