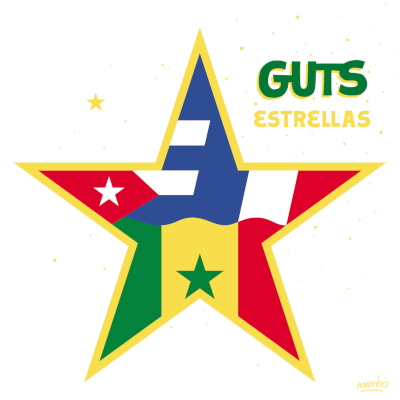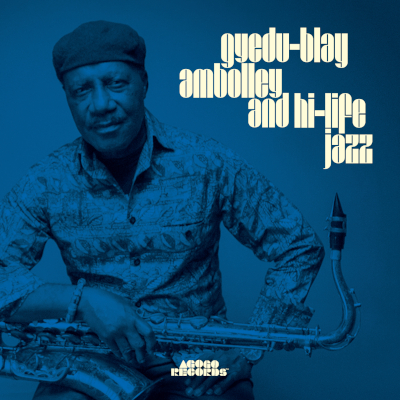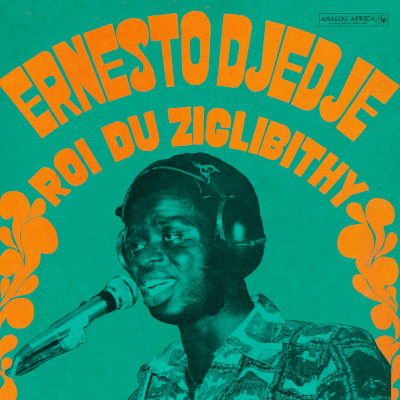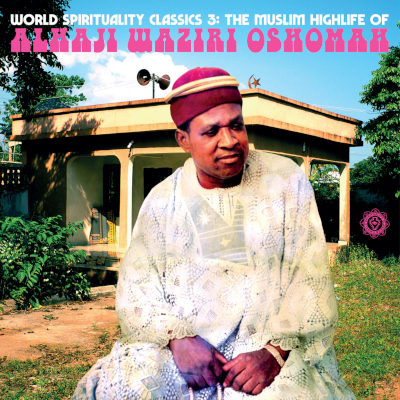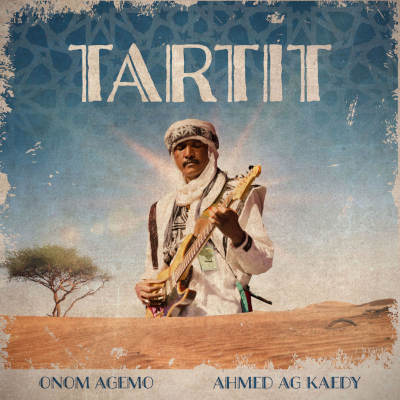 Die Platte der Woche ist "Estrellas", das neue Album von Guts. Musiker aus drei Kontinenten und ihre jeweilige musikalische Kultur kommen hier zusammen und es entsteht eine magische Musik, die einen vom ersten Augenblick an fasziniert. Wirklich ganz große Klasse was Guts hier produziert hat.
Ein weiteres Highlight ist das neue, inzwischen 35. Album von Gyedu-Blay Ambolley. Er hat sich Jazz-Klassikern angenommen und spielt sie in fabelhaften High-Life Versionen. Gyedu-Blay Ambolley And High-life Jazz entfaltet einen entspannt lockeren Groove, der einen sofort zum Mitswingen animiert.
Ernesto Djedje war ein legendärer ivorischer Musiker, der den Ziglibithy Sound geprägt hat. Analog Africa hat mit "Roi Du Ziglibithy" eine tolle 12″-EP mit vier erstklassigen Songs von ihm herausgebracht. Die sind allesamt extrem tanzbar und gute Stimmung ist garantiert.
Außerdem ist nochmals Alhaji Waziri Oshomah dabei, dessen Album "The Muslim Highlife of Alhaji Waziri Oshomah" inzwischen veröffentlicht wurde. Das Album hatte ich bereits am 21. August in der Radioshow Nr. 520 vorgestellt. Auch Onom Agemo haben vor drei Monaten zusammen mit dem malischen Gitaristen Ahmed Ag Kaedy das Album "Tartit" veröffentlicht. Auch da gibt es sehr interessante und spannende Musik zu hören.
In diesem Sinne, viel Spaß beim Anhören!
Soul Unlimited Radioshow 528 on Mixcloud
SOUL UNLIMITED Radioshow 528 on Hearthis.at
Listen to SOUL UNLIMITED Radioshow 528 bySoul Unlimited on hearthis.at
Playlist | SOUL UNLIMITED Radioshow 528 | 30.10.2022 (Wdh. 04.11.2022 / 06.11.2022 / 11.11.2022)
Alhaji K. Frimpong / Abusuafo / Hot Casa (LP-track: Abrabo)
Anibal Velasquez Y Su Conjunto / Carruseles / Analog Africa (LP-track: Mambo Loco)
Los Africanos / Together People (Pamoja Watu) / Rocafort (7"-EP-track: V/A – Latin Underground Revolution)
Amara Toure Et L'Orchestre Black & White / Lamento Cubano / Analog Africa (LP-track: 1973 – 1980)
Orchestre Massako / Dibembe / Analog Africa (LP-track: Orchestre Massako)
Orchestre Bawobab / Thiely / Analog Africa (LP-track: V/A – Senegal 70)
Orchestre Tembo / Yebo Edi Pachanga / Comet (LP-track: V/A – Racubah!)
Guts / Yebo Edi Pachanga / Heavenly Sweetness (LP-track: Estrellas)
Guts / Dakar De Noche / Heavenly Sweetness (LP-track: Estrellas)
Guts / Estrellas / Heavenly Sweetness (LP-track: Estrellas)
Kokoroko / Dide O / Brownswood (LP-track: Could We Be More)
Gyedu-Blay Ambolley / Love Supreme / Aogogo (LP-track: Gyedu-Blay Ambolley And Hi-Life Jazz)
Gyedu-Blay Ambolley / All Blues / Aogogo (LP-track: Gyedu-Blay Ambolley And Hi-Life Jazz)
Gyedu-Blay Ambolley / Sankumagye Love Life / Aogogo (LP-track: Gyedu-Blay Ambolley And Hi-Life Jazz)
Ernesto Djedje / Nini / Analog Africa (LP-track: Roi Du Ziglibthly)
Ernesto Djedje / Ziglibithly / Analog Africa (LP-track: Roi Du Ziglibthly)
The Movers / Soul Crazy / Analog Africa (LP-track: The Movers Vol. 1 – 1970-1976)
Alhaji Waziri Oshomah / Okhume Ukhaduame / Luaka Bop (LP-track: The Muslim Highlife Of Alhaji Waziri Oshomah)
Onom Agemo & Ahmed Ag Kaedy / Mani Mani / Agogo (LP-track: Tartit)
Vieux Farka Toure & Khruangbin / Mahine Me / Dead Oceans (LP-track: Ali)